Shooter game Battlefield 1942 is developed by Avalanche Software LLC for the PC platform. The game supports 0 player(s). It is released on, 20/09/02 and published by Electronic Arts and rated with T – Teen. You can find Battlefield 1942 system requirements, platform, developer, coop mode, multiplayer, type, and kind of games below.
Also Known As: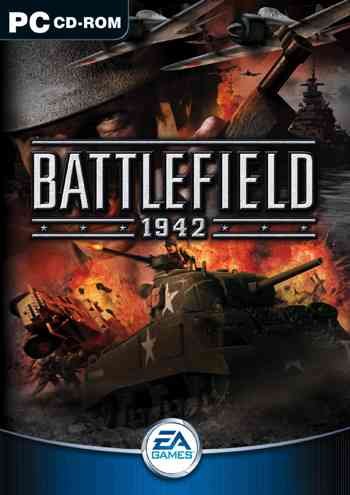 Battlefield 1942 Information
Platform: PC
Genre: Shooter
Developer: Digital Illusions Canada
Publisher: Electronic Arts
Player(s): 0
CO-OP Mode: No
ESRB: T – Teen
Release Date: 20/09/02
https://www.youtube.com/watch?v=a_j5FP0KZ2E
Battlefield 1942 System Requirements
Minimum
CPU: Pentium III or Athlon equivalent

CPU Speed: 500 MHz

Ram: 128 MB

Operating System: Windows 98/ME/2000/XP/Vista/7

Graphics Card: 3D-accelerated 32 MB video card with HW-T&L and 24-bit z-buffer (NVIDIA GeForce 256 / GeForce 2+ / ATI Radeon+)

Required Video Ram: 32 MB

3D Required: Yes

Hardware T&L: Yes

DirectX Version: 8.1 (Included)

Sound Card: Yes

Disk Space: 1.2 GB

DVD-Rom: 4x DVD-ROM This game contains technology intended to prevent copying that may conflict with some DVD-ROM, DVD-RW and virtual drives.
Related Games: Dementium: The Ward, Meta-Ph-List: Gamma X 2097, Guerrilla War, F.E.A.R., R-Types