Ubisoft is distributing Far Cry 3 for free until September 11, 2021. You can access the game with your Ubisoft Connect account.
Far Cry 3 is free to get again
Far Cry 3, which is free for a short time at a certain time of the year almost every year, does not miss this year. From September 7 to September 11, the production, which you can get for free through Ubisoft Connect, promises you one of the best Far Cry experiences, while providing you with the opportunity to access the game whenever you want.
Far Cry 3, released by Ubisoft in 2012 and considered one of the best games in the series, has a price tag of 89 TL on Steam. The production, which has received a lot of positive comments and is liked by the players, is distributed free of charge until September 11, 2021.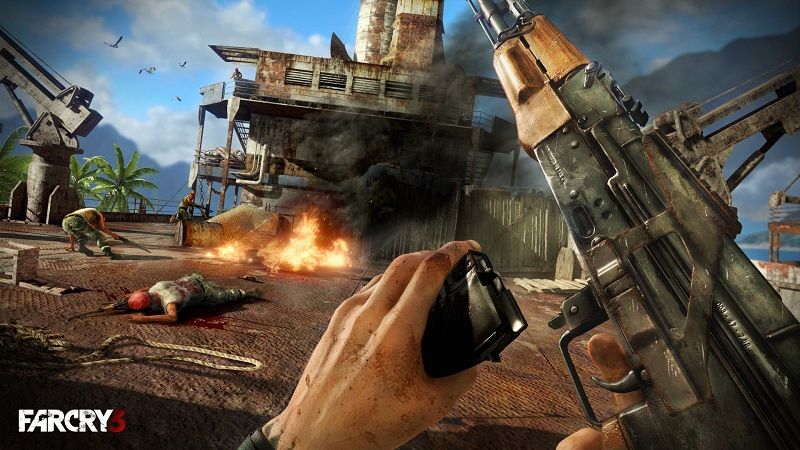 Located on an island like no other, Far Cry 3 is an open-world first-person shooter; On this island where crime and evil have taken over, we embark on a desperate quest to save our friends and dive into the story that the game has presented to us. You can get Far Cry 3 for free and keep it in your library through Ubisoft Connect until September 11, 2021. If you do not have a Ubisoft account before, you need to open an account and download Ubisoft Connect to your computer to play the game.
Lastly, here is a small description of Far Cry 3:
Far Cry 3 is an open-world first-person shooter that was developed by Ubisoft Montreal and published by Ubisoft. It was released on November 29, 2012 for Australia, November 30, 2012 for the Republic of Ireland and Europe, and December 2, 2012 for North America (December 4 in Canada) for PlayStation 3, Xbox 360, and Microsoft Windows.
The game is set on a tropical Asian-Pacific archipelago called the Rook Islands.[1] The game's protagonist is a young American man named Jason Brody who is trying to save his imprisoned friends and escape the hostile islands after a vacation gone wrong.