game Happy Neuron Academy is developed by Avalanche Software LLC for the Nintendo Wii platform. The game supports 4 player(s). It is released on, 27/02/10 and published by Bigben Interactive GmbH and rated with . You can find Happy Neuron Academy system requirements, platform, developer, coop mode, multiplayer, type, and kind of games below.
Also Known As: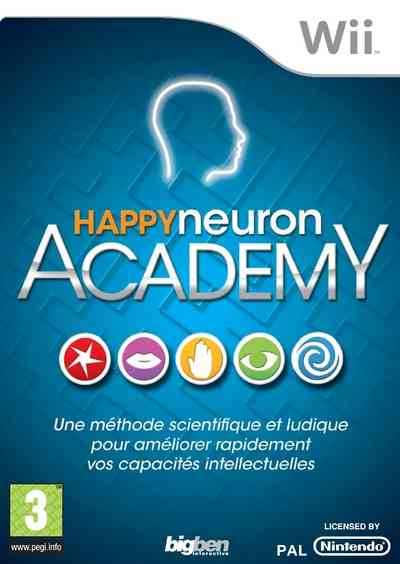 Happy Neuron Academy Information
Platform: Nintendo Wii
Genre:
Developer: Black Sheep Studio
Publisher: Bigben Interactive GmbH
Player(s): 4
CO-OP Mode: No
ESRB:
Release Date: 27/02/10
Related Games: Windforge, Space 1889, Disciples II: Rise of the Elves, Ferrari: The Race Experience, Shinkon Gattai Godannar!!