Action, Adventure, Sports game River City Melee is developed by Avalanche Software LLC for the Playstation 4 platform. The game supports 2 player(s). It is released on, 29/09/17 and published by H2 Interactive Co. Ltd. and rated with T – Teen. You can find River City Melee system requirements, platform, developer, coop mode, multiplayer, type, and kind of games below.
Also Known As: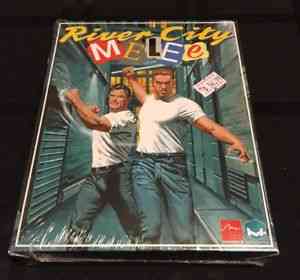 River City Melee Information
Platform: Playstation 4
Genre: Action, Adventure, Sports
Developer: Arc System Works Co. Ltd.
Publisher: H2 Interactive Co. Ltd.
Player(s): 2
CO-OP Mode: Yes
ESRB: T – Teen
Release Date: 29/09/17
Related Games: Sports Champions/Medieval Moves, Stoked, PlayStation Underground Vol. 2 Issue 4, Playstation Underground Vol. 3 Issue 1, Club Penguin: Game Day!