Game News
Black Panther, Captain Marvel, And Taskmaster Join Fortnite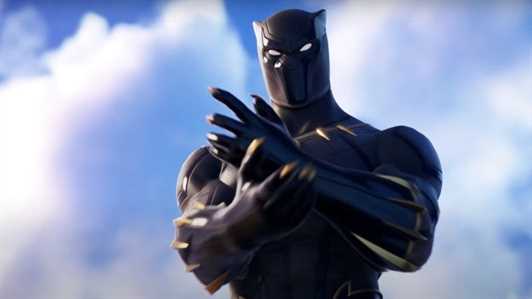 Fortnite does not go by, it does not include different characters from different universes in the game. With the newly released "Marvel Royal Members and Warriors Pack", three Marvel Heroes Captain Marvel, Taskmaster, and Black Panther are added to Fortnite. "Wakanda Forever" emoji is also included in the new package. After Chadwick Boseman, who played Black Panther, passed away, we see content added to his memory in many different plays.
Black Panther Joins The Fortnite battlefield
A touching trailer that gave goosebumps also took place on YouTube at this time. I am also adding the trailer with many Marvel heroes right below. Have a pleasant time.
The Fortnite Team makes a statement about the package:
"Warriors can be formed for any reason, whether it be a king's responsibility, a soldier's duty, or a hired gun's price. Three of Marvel's greatest characters — Black Panther, Captain Marvel, and Taskmaster — arrive later today in the all-new Marvel Royalty and Warriors Pack! "
You can also find the list of things that users who bought the new package will have right below.
BLACK PANTHER
Black Panther Outfit With Kinetically Charged Style
Vibranium Daggers Dual Pickaxe
Wakandan Skyrider Glider
King Cowl's Back Bling With Kinetically Charged Variant Style
CAPTAIN MARVEL
Captain Marvel Outfit With Empowered Variant Style
Alpha Staff Pickaxe
Power of Mar-Vell Glider
Kree Backplate Back Bling With Empowered Style
TASKMASTER
Taskmaster Outfit
Mimic Shield Back Bling
Copycat's Sword Pickaxe
Fortnite is expanding its scope day by day and continues to gather completely different characters from very different universes on the battlefield. Whether it's Daryl Dixon and Michonne from The Walking Dead or Kratos, God of War's heavyweight brother we all love so much, whatever you're looking for. When the tension with Apple broke out, even an Apple costume with a fruit worm added to the game. Fortnite, which introduced to the Star Wars universe last year, removed from the AppStore as you know. Although that issue still continues, we do not hear any new developments these days. Do not forget to share your views on the subject in the comments section.