Game News
DOOM 3 VR Edition Released For Playstation VR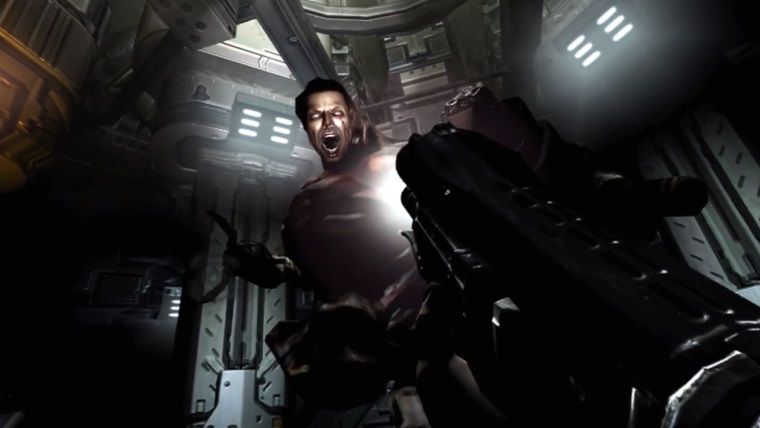 DOOM 3 VR Edition was announced for Playstation VR in the first days of March and the release date was March 29. Surprisingly announced by Bethesda, the game was released on the specified date for PS VR. The game released for the PC platform in 2004, after this long period of time, this time appeared in virtual reality glasses. The game's release trailer and Bethesda's new statement about the game is as follows;
DOOM 3 VR Edition Playstation VR version released
DOOM 3: VR Edition is out for PlayStation VR as of today. Developed by Archiact in collaboration with id Software, the new DOOM 3 transforms the action-horror shooter into a stress-rooted VR experience.
A Complete and Enhanced DOOM 3 Experience
DOOM 3: VR Edition, which includes the DOOM 3 and Resurrection of Evil and The Lost Mission expansions, adapts id Software's classic shooter for PSVR technology. Uncover the truth behind UAC's terrifying experiments with new textures, shaders. Also, sound effects throughout over 15 hours of breathtaking action while surviving the forces of hell. Equip iconic weapons in the arsenal and fight evil creatures in terrifying environments.
Refreshed for VR
Get closer to the horror than ever before, thanks to virtual reality (VR) enhancements. With head tracking, you can look from the corners, angle your shots with your flashlight-mounted weapons, capture sneaky demons on the job with the 180-degree quick turn functionality. Also, track your health, armor, and ammo information with the wrist-mounted view.
Target Controller Support
Carry powerful demon-slaying weapons in your own hands with Target Controller support. Also, use the Target Controller's accuracy to take perfect headshots, easily control corners. Or blindly shoot as you take cover, and dodge attacks without taking your finger off the trigger.
Take a trip to Mars you won't soon forget
Experience id Software's classic shooter in virtual reality with DOOM 3: VR Edition. Also, take your Aim controller in hand, strap on your PlayStation VR headset and step into the armored boots of a lone marine as you fight for your life as one of the few survivors left in a UAC facility overrun by demons.
Uncover the secrets of the UAC's diabolical experiments and encounter unearthly monstrosities in claustrophobic environments. Wield an arsenal of iconic (and even otherworldly) weaponry with new textures, shaders, and sound effects. As you survive against the forces of Hell across more than 15 hours of pulse-pounding action.
DOOM 3: VR Edition features DOOM 3 and its expansions, Resurrection of Evil, and The Lost Mission, retooled for PS VR technology.