Game News
gamesweekberlin PRO X 2020 will be held on October 28-30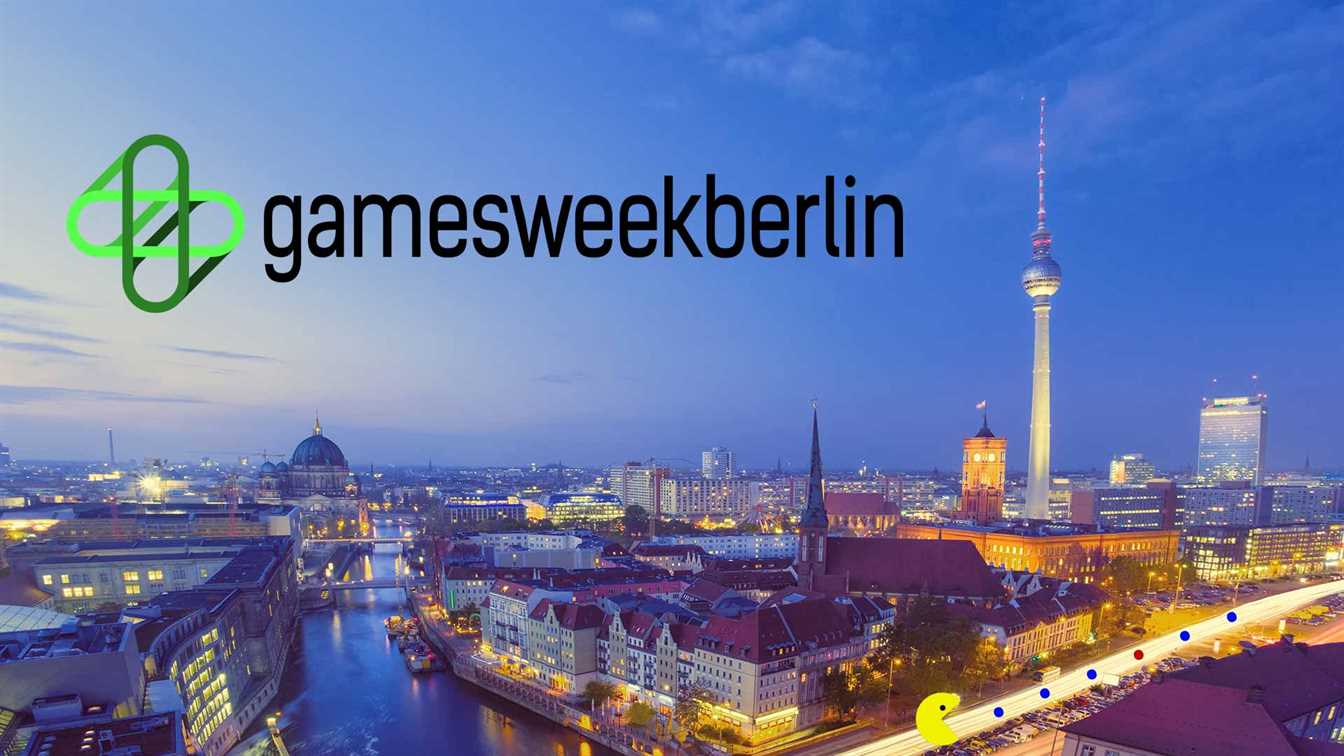 How do you create creative worlds for computer games, how does successful storytelling work with convincing characters, how can you finance the whole thing, and how do I manage a team of developers in the home office? These and other questions about games will be answered by gamesweekberlin PRO X 2020 which will be hosting the digital edition of the business and development platform next week from October 28-30. gamesweekberlin is collaborating with the live streaming video portal Twitch and the Indiestrolche, a collective of game developers and streamers, for its online edition. They will be working via Twitch to make exclusive presentations of Let's Plays of selected games in eight freely accessible sessions for gamesweekberlin. Tickets for live workshops, business meetings and personal networking events via Zoom and Discord are available at www.gamesweekberlin.com. gamesweekberlin and many of its events are supported by Medienboard Berlin-Brandenburg.
gamesweekberlin PRO X 2020 will be held on October 28-30
The three-day QUO VADIS – game development & business conference is the centrepiece of gamesweekberlin PRO X 2020 and will be devoted to the main topics of financing and promotion of games, storytelling and the creation of creative worlds. These are the highlights:
The British author, game developer and researcher Dr. Richard A. Bartle, winner of the "GDC online Game Legend" Award, became a pioneer of today's online role-playing games as the co-author of the first virtual world MUD in 1978. In his lecture "Why Developers are Gods" (October 28, 12.00-13.00), he will talk about the creative potential of game developers who create godlike worlds.
Angry Greek gods, Nordic mythical figures and heroic titans are heroes that development studios draw upon when they are creating a game. "Mythology, cultural heritage and fiction in games" (October 29, 16.00-18.00, Zoom) is the title of the debate with Allan Cudicio (Twin Drums, Berlin), Jussi (Elo Tapani) Autio (Resistance Game, Finland), Vasiliki Tsiftsian & Marinos Boyko Phelivanoy (GO HEROES, Greece), Luke Crane (Kickstarter, USA). But what do we need to consider, what freedoms and limits must be observed in order to treat cultural heritage with respect?
"Endless Storytelling – Are Mobile Games Interactive Soap Operas? (October 28, 16.00-17.00) is the subject of a debate streamed on Twitch with Rebecca Hawick (Wooga, Germany), Jonas Baur (Talpa, Germany) and the freelance writer Leticia Milano about what constitutes a good story, how to write it, and how a story can be planned and carried forward like a soap opera.
Several events at gamesweekberlin are dedicated to the subject of financing and funding of games: Jens Hilgers (BITKRAFT, Germany), Bertrand Vernizeau (Game Seer Venture Partners, Germany), Petter Henriksson (Landfall Games, Sweden), Pere Rius (Lince Works, Spain), Ina Göring (game – The German Games Industry Association) and Michael Liebe (Booster Space, Kickstarter Germany) will debate various possibilities and ways of financing – whether this is public institutions, private investors, crowdfunding or venture capital – under the heading "Creative money-how to finance your next game" (October 28, 14.00-16.00, Zoom). In addition, the "GamesCapitalBerlin Financing Masterclass" (October 29, 10.00-12.30), the workshop "Federal funding in detail" (October 29, 13.00-16.00) and the focus session "Attention, Retention! How Games Can Manage Their Long Term Success" (October 29, 10.00-12.00) will concentrate on the financing and funding of computer games – from the idea to the release.
Procedurally-generated game worlds have long been part of game development. Work such as the creation of dungeons, textures, dialogues, music or entire worlds now tends to be undertaken by algorithms. "Procedural Game Design" (October 28, 16.00-18.00) is the subject of the focus session with Riad Djemili (Maschinen-Menschen, Germany) and Philippe Pasquier (Simon Fraser University's School of Interactive Arts and Technology, Canada), among others.
The home office has become a matter of course since the Coronavirus pandemic. But how can a team of game developers be organised and managed remotely? The panel on "Remote Team Management" (October 29, 14.00-16.00) with Marina Ivanović (Kolibri Games), Jehanne Rousseau (Spiders Games, France), Fawzi Mesmar (EA Dice, Sweden) and Sebastian Winkler (shoutr labs, Germany) will discuss experiences gained during the crisis and how this new work culture can be integrated and implemented in the future.
Yes, it still exists – or will exist again! Board games, card games and many hybrid games are finding their way back into the living rooms of game fans. gamesweekberlin will be hosting the "Table Top Games Roundtable" (October 29, 15.00-16.00) for the first time with Anya Combs and Jonathan Ritter-Roderick (Kickstarter, USA) and Besime Uyanik (Ion Game Design, Sweden). Table top games are very successful in crowdfunding campaigns. gamesweekberlin will be inviting people to exchange ideas and opinions at the roundtable.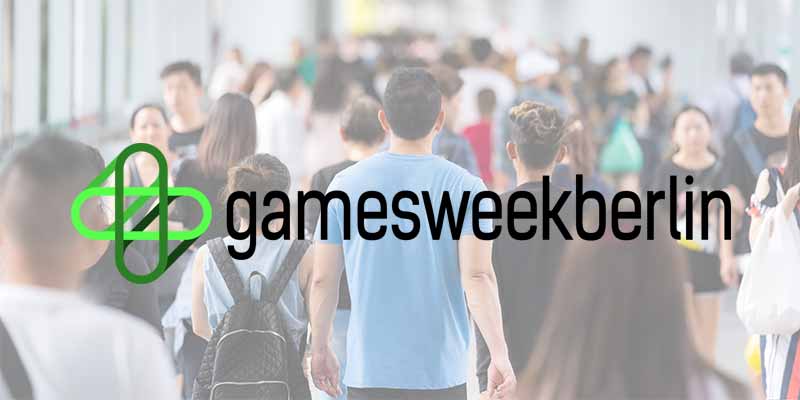 The Womenize! games & tech talent and recruitment platform will be focusing on the growing importance of soft skills, crowdfunding and sustainability as well as the question of how serious games can help to support and complement sensitive topics such as sexual trauma, PTSD or mental health. Speakers include Drussila Hollanda-Grönberg (Supercell), Karoliina Korppoo (10th Muse), Antonia Bartning (Pitch your Green Idea), Maxi Gräff (Microsoft), Jean Leggett (One More Story Games), Rae Grimm (GamePro), and many more.
The two-day GERMAN ESPORTS SUMMIT – GES20 will be held under the motto of "E-Sport & Sustainability". Among other things, it will discuss the question of how to preserve what has been achieved so far and what challenges await e-sports in the future – both economically and socially. The line-up of speakers is set to include Dennis Gehlen (TaKeTV), Christopher Flato (ESL Gaming), Katharina Spinner (eSport Rhein-Neckar) and the spokespersons of the youth organisations from selected political parties represented in the German Bundestag.
The gamesweekberlin 2020 was originally planned for April and then postponed because of the Corona pandemic. In July, the gamesweekberlin organizer Booster Space initiated the gamesweekdigital: Dev Booster online pitching format where game developers presented their projects to publishers, industry experts, investors and representatives of the media.
The public event PLAY X with the Gamefest for game fans had to be cancelled due to the Corona pandemic.