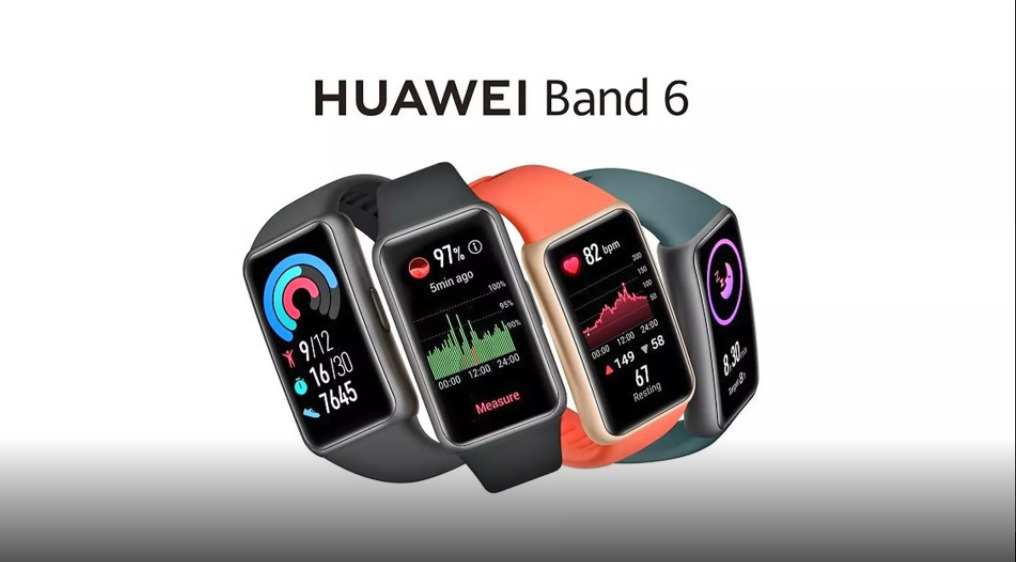 Images and features of Huawei's new smartwatch, Huawei Band 6, which will be introduced in the coming days, have been leaked online. The company's new smartwatch stands out with features. Such as a battery life of up to 2 weeks and NFC support. The new smartwatch of Huawei, which expected to introduce soon by China-based technology giant Huawei, has appeared on China's social media platform Weibo. In the leak, the promotional images and features of the smartwatch included.
As we can see from the model number, the Chinese manufacturer seems to have skipped the '5' model number for the Huawei Band series and switched directly to the 6 series. At this point, the company may have made such a decision to correspond to Xiaomi, one of the biggest competitors in the industry, to the recently introduced Mi Band 6 model.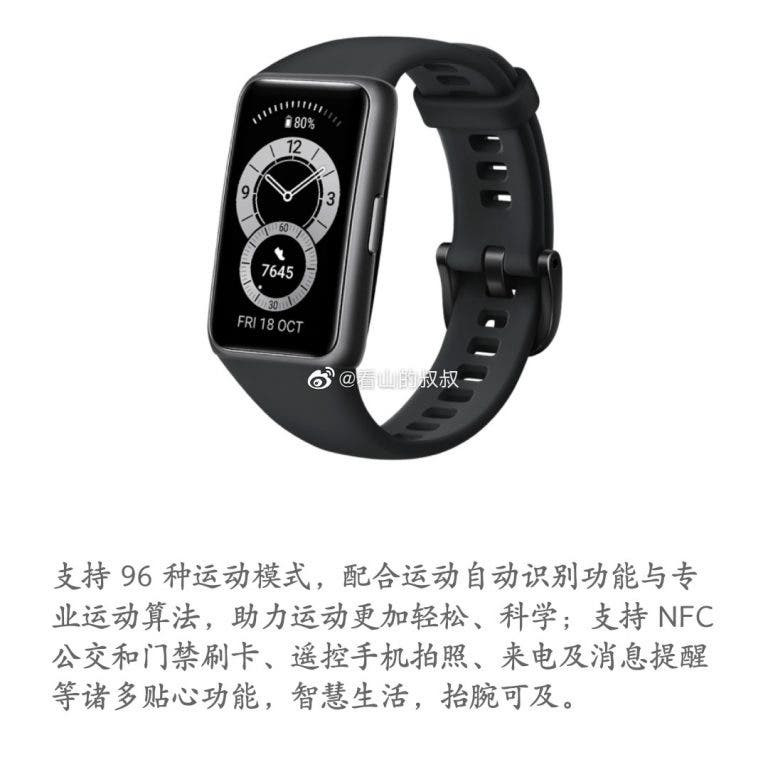 What does Huawei Band 6 offer?
As far as we can see from the promotional images. The new smartwatch of the Huawei Band series will use a rectangular screen. This screen, which has an AMOLED structure, expected to 1.47 inches in size and comes with ultra-thin bezels. The smartwatch, which has a body weight of 18 grams in the technical part. Also, the smartwatch offers up to 2 weeks of battery life. In addition, it is also among the claims that the battery can offer 2 days of use with only a 5-minute charge.
The new smartwatch of the Huawei Band series will also the first smartwatch that can continuously monitor the oxygen level in the blood. Apart from that, features such as TruSeenTM 4.0 heart rate monitoring, TruSleepTM 2.0 sleep monitoring, TruRelaxTM 2.0 pressure monitoring, heart health management. Also, sleep apnea risk screening will also be included in Huawei Band 6.
The device will support 96 sports modes as well as many functions. Such as NFC, remote camera, incoming calls, and notifications. At the design point, as far as we can see from the images, Huawei Band 6; will have 4 different color options as pink, orange, dark green, and black. Huawei Band 6 is expected to be introduced in the coming weeks. Finally, you can use the link here to access our smartphone news.