Ubisoft and Rockstar Games, the two largest companies in the video game world, met up on the official Twitter account of Assassin's Creed. Ubisoft, which released Assassin's Creed Odyssey in the past weeks, congratulated Rockstar Games via this Twitter account. Congratulating the developer team with the release of Red Dead Redemption 2, Ubisoft won the love of the gamers.
Compliment from Ubisoft to Rockstar Games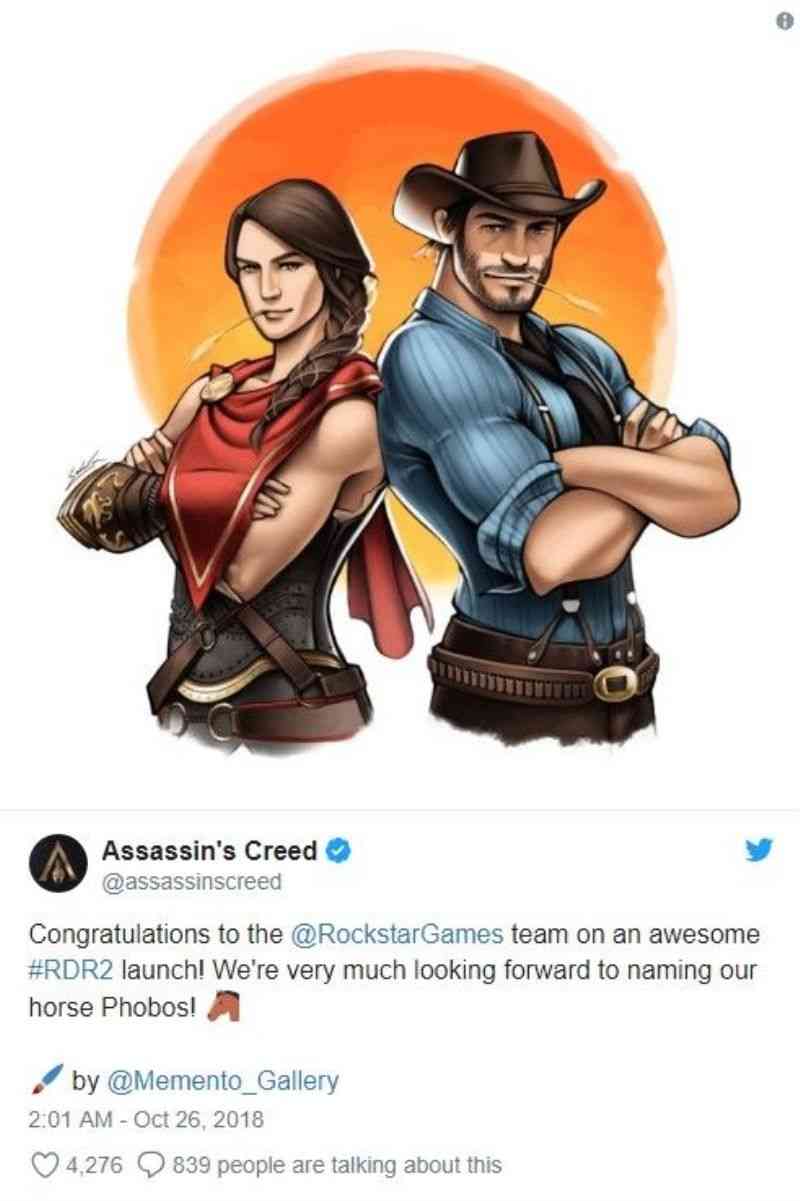 It's nice to see Ubisoft constantly congratulate other developer teams. There is no other developer team that congratulates Ubisoft after the games it launched. Ubisoft, the gentle company of the gaming world, will probably face with the drop of the Assassin's Creed Odyssey sales. All eyes are on Red Dead Redemption 2 now.
Let's see how Rockstar Games will be pleased with the sales of Red Dead Redemption 2 in the following days. Rockstar Games, which released a perfect game, will probably win a lot of awards at the Game Awards.