Game News
Bethesda May Have Revealed Where The Elder Scrolls 6 Will Take Place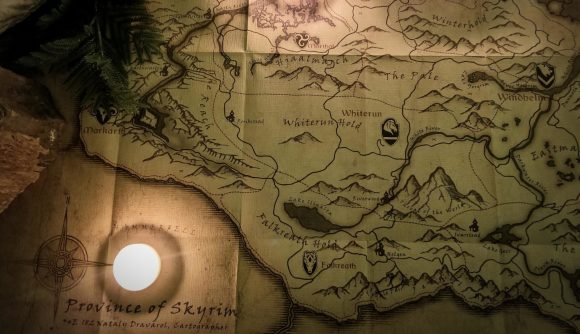 Bethesda's "Happy New Year" tweet shared from The Elder Scrolls' official Twitter account may have revealed where the Elder Scrolls 6 will take place. Bethesda, one of the largest game studios in the world, shared a new tweet from The Elder Scrolls Twitter account on the night of December 31st when we were preparing for the new year, and initially, this tweet was considered a simple New Year celebration. However, according to some The Elder Scrolls fans, this tweet was a hint about Elder Scrolls 6.
Transcribe the past and map the future. 📖
Here's to a Happy New Year!🕯 pic.twitter.com/bL44CzLDIE

— The Elder Scrolls (@ElderScrolls) December 31, 2020
Bethesda May Have Revealed Where The Elder Scrolls 6 Will Take Place
In the tweet, which includes a visual of the Skyrim map, "Transcribe the past and map the future. Here's to a Happy New Year! " statements were included. While most The Elder Scrolls fans thought this tweet was just a "cool" new year message, some gamers revealed deeper meanings.
When we examine the image of Bethesda shared, we see that there are three bright spots on the map. One is in the box on the map, one in Skyrim itself, and the other in Hammerfell, at the bottom of the map. Rumor has it that these three bright lights represent the past on Skyrim and the future on Hammerfell. What about the third one? Yes, nobody has a prediction on this matter.
Whatever the meanings of the lights on the map, it would not be wrong to say that the future of The Elder Scrolls will be in Hammerfell. Still, Bethesda has to guarantee that the Elder Scrolls 6 will make a solid game before it creates excitement. Because many gamers are still angry against the studio because of Fallout 76.