Game News
Das Boot VR will release on Hologate this fall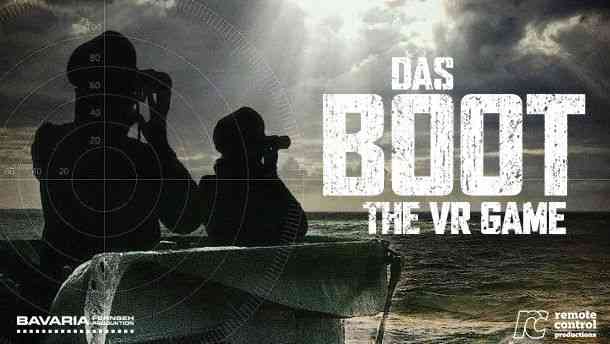 "Das Boot" VR on Hologate is the first ever installment of the iconic anti-war story on current gaming platforms and will be based on the upcoming same-named TV series directed by Andreas Prochaska and coproduced by Bavaria Fiction, Sky Deutschland and Sonar Entertainment using motives from the novels "Das Boot" and "Die Festung" written by Lothar-Günther Buchheim.
Das Boot VR will release on Hologate this fall
The groundbreaking multiplayer experience produced by remote control productions (rcp) and developed by Aesir Interactive will launch later this year on the leading location based VR system Hologate in parallel with the new high end TV series "Das Boot".
In the "Das Boot" VR experience on Hologate players are sent back to 1942 to command a class VII type German WWII U-boat and complete a dangerous mission based on historical events. In the North-Atlantic Sea, the crew is on the silent hunt for a convoy of Allied freighters but instead encounters a British destroyer. In a desperate diving maneuver the crew is trying to escape but the fierce attack of the destroyer won't let them get away. In this immersive scenario the up to 4 players will have no other choice than to work hand-in-hand under full pressure or to sink into the dark depths of the sea.
The Hologate system is perfectly suited to let players experience the tension of naval warfare and the confinement under the sea in the most immersive way possible. "We are intrigued that the first game experience of "Das Boot" is coming to the innovative Hologate platform that really can make players feel the pressure of warfare under water" says Hendrik Lesser, CEO remote control productions. The system allows a cooperative multiplayer setup for 1-4 players which is simply tailored for the 4 different roles the "Das Boot" VR experience offers on the stations of the U-612 like periscope, steering and torpedo room.
"Das Boot" has been licensed for games by Bavaria Fiction and has been funded by the FFF in the Prototype production.