Game News
Emerald Plains Map Arrives In Tom Clancy's Rainbow Six Siege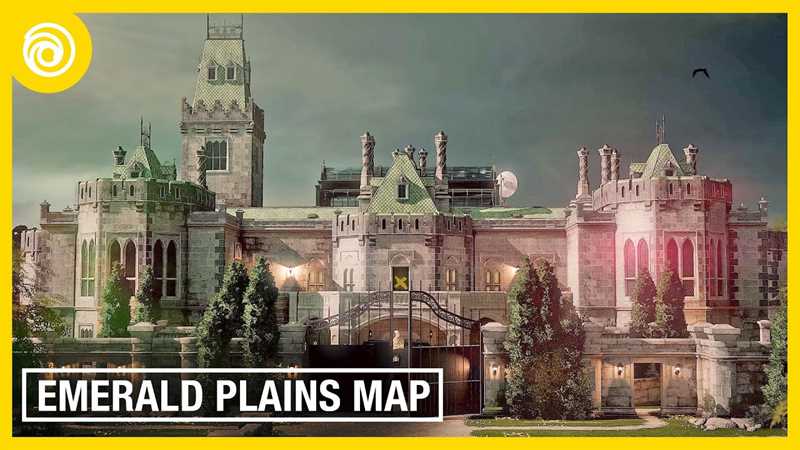 Today, Ubisoft announced that Emerald Plains, the first new map added to Rainbow Six Siege in three years, is now available for all players on PlayStation®4, PlayStation®5, Xbox One, Xbox Series X | S, Windows PC including on Xbox Game Pass.
Emerald Plains Map Arrives In R6: Siege
Experience the rolling hills of Northern Ireland in the Emerald Plains country club and private ranch. In the idyllic setting, players can explore the grounds to develop the best approach for their matches, whether it be risking a rappel through the skylight, taking advantage of the three interior stairs, or seeking cover beside the fireplace atrium.
The two floors inside Emerald Plains are distinct, with a modern bottom floor contrasting against the classic style of the manor's upper floor, to emphasise clear call-outs and orientation landmarks. Partially inspired by Bartlett and Border, these spacious rooms provide a large playground in this medium-sized map. Players can jump into Emerald Plains as part of Year 7 Season 1 Demon Veil with new Operator Azami. The new Defender is equipped with the game-changing Kiba Barrier gadget that repairs holes in walls and floors, offering a more mobile and versatile defensive approach.
Year 7 will bring more new maps, cross-play and cross-progression, continued efforts to encourage positive player behaviour with a Reputation System, new permanent game modes including Team Deathmatch, and many more updates.