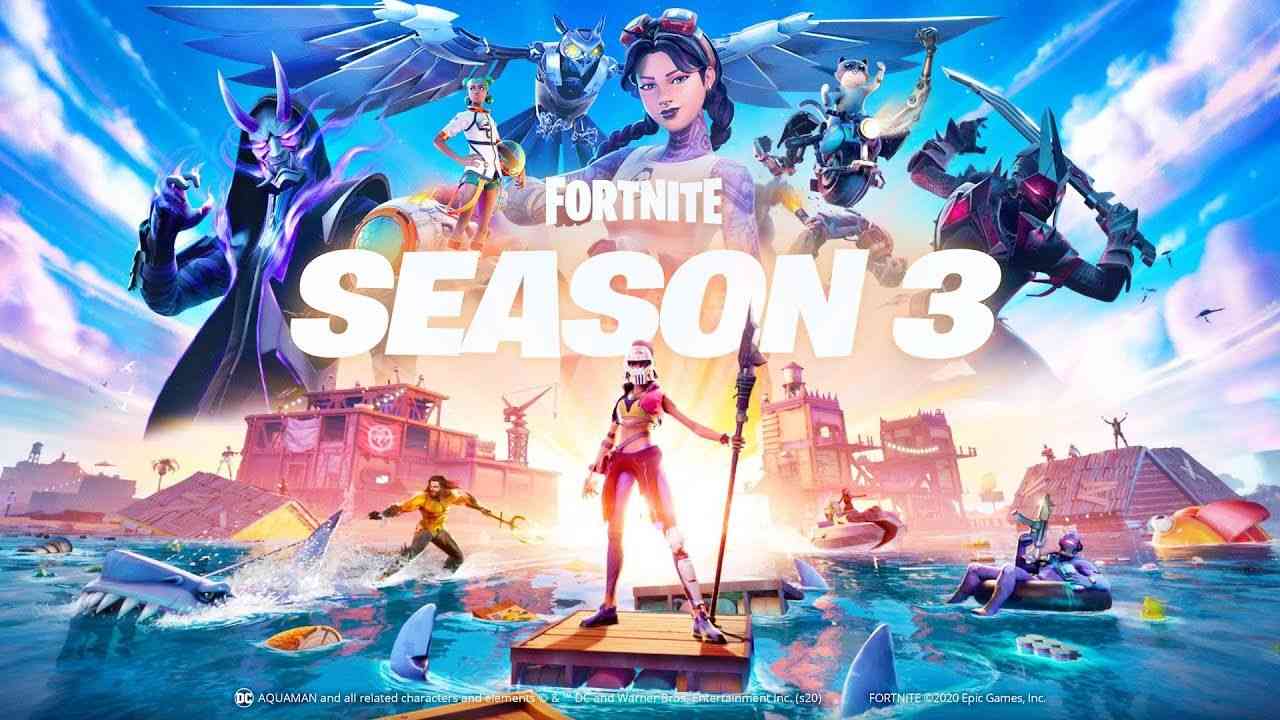 Fortnite is an online cooperative shooter-survival game by Epic Games and released in 2017. Finally, Fortnite season 3 is here. And it looks like a great one. Epic normally planned to start Season 3 sooner but cause of the protests related to the murder of George Floyd, they decided to delay it.
As we can understand from the cinematic trailer, it seems like the new season will be water-themed one under the name "Splashdown". And as a big surprise, the Aquaman himself, Jason Momoa shows up in the cinematic trailer.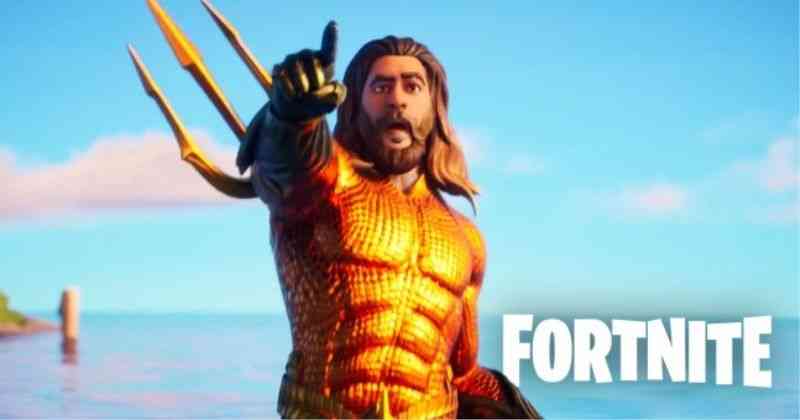 Epic Games has also released the official description for Fortnite. They said: "The Island has flooded, there are new areas to explore, Marauders to take on and… sharks to ride? Survive more than just the Storm. Adapt to the new flooded way of life on the Island. Watch your back!" Sharks to ride?! Yes, we can even be able to ride sharks in the new season. But if you get too close, they bite! So you just need to be very careful to get on them.
And we will also have whirlpools in season 3. They will work like the geysers from Fortnite chapter one. They'll shoot you into the air and allow you to redeploy your glider for faster travel.
Marauders will be the other addition to the game. They will be the new AI enemies of the game. "Defend yourself from new Marauders as they crash down onto the island and challenge your survival," said Epic about the Marauders.
Fortnite Season 3 with Jason Momoa
And as normal, a new season means a new battle pass. Season 3 Battle Pass comes with a series of cosmetic extras. Battle pass unlocks the new outfits for Fade and Ocean. Also another DC hero, Aquaman is here. But even if you can get a start on Aquaman now, you won't be playing as him any time soon. The final 4 Aquaman challenges will be unlocked over the coming month, with the last challenge will be 29 days from the start of Season 3.
You can see the Aquaman challenges and rewards below:
Use a whirlpool at the Fortilla – Week 1 – Reward: King of the Beach Loading Screen
Unlocks Week 2 – Reward: Trident! Spray
Unlock Week 3 – Reward: Aquaman's Trident Harvesting Tool
Unlocks Week 4 – Reward: Supreme Shell Backbling
Unlocks Week 5 – Reward: Not listed ( So maybe the Aquaman skin)
So as we can understand, Fortnite Season 3 comes with lots of additions and challenges.
You can watch the Fortnite Season 3 – Splashdown Launch Trailer below. Stay tuned, enjoy.
Fortnite Game Trailer Video