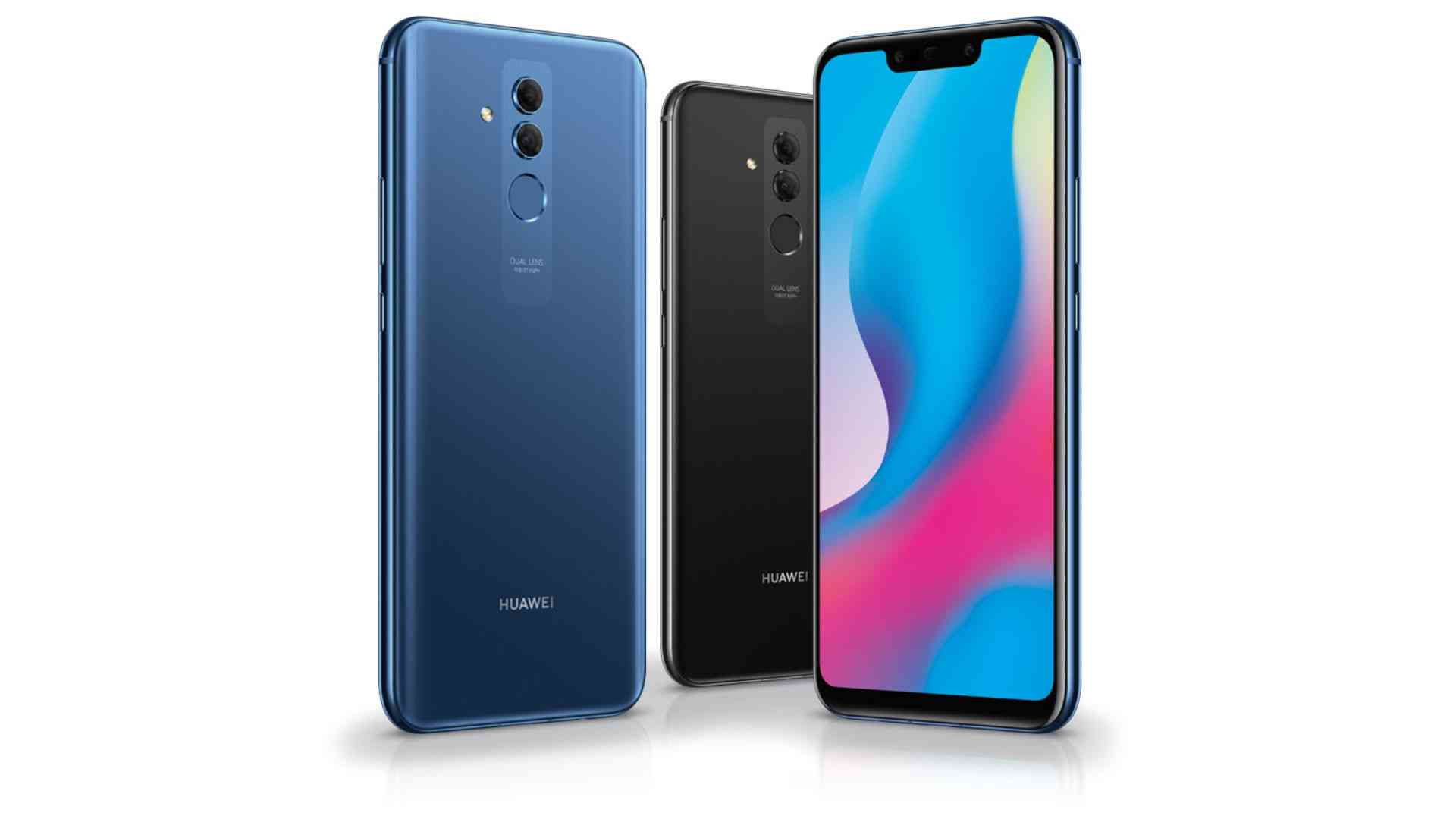 The long-awaited Huawei Mate 20 family is introduced finally. Let me underscore that 3 models, Mate 20, Mate 20x and Mate 20 Pro, are introduced. With different price options and distinctive features, three models will storm through the market. We can say that the rumors are true.
Huawei, compared its fresh smartphones to iPhone XS and XS MAX in terms of design, said the Mate 20 had a smaller notch of 8.9 mm and the Mate 20 Pro, 32.8 mm. It was also announced that the Mate family is the only smartphone line to support nano-memory cards.
Features of the Huawei Mate 20 and Mate 20 Pro
The Huawei Mate 20 and Mate 20 Pro, comes with a 7 nm Kirin 980 processor, support Mali G76. The 8-core CPU uses ARM Cortex A76 and A55 cores. Two of the four A76 cores work at 2.6 GHz with the highest performance. The remaining two cores are working at speed of 1.92 GHz. The A55 cores, which draw attention to low power consumption, working at the speed of 1.8 GHz. In addition to all of this, according to Huawei, Kirin 980 offers 20% higher performance and 40% lower power consumption.
One of the most important features that come with Kirin 980 processor is artificial intelligence support. Kirin 970 had only one artificial intelligence unit, now it has 2 units with Kirin 980. As a result of this situation, artificial intelligence performance increased by 134 percent. It reduces power consumption by 88 percent. This new artificial intelligence unit can process 4500 images per second.
In many respects, it is superior to the previous model P20. Coming with a 6.39-inch 2K + display, Mate Pro features a 3120×1440-pixel curved OLED display with HDR support. In addition to the 128 GB internal memory, it also has the world's first nano-memory card. Let's underscore that it will not support microSDs, the standard model of today.
The new version of EMUI, the interface we are used to seeing on Huawei phones, was introduced. Together with the new interface, it increased its speed up to 51%, reaction rate by 47% and sense of smoothness by 42%.
As for the camera, we can say that it is one of the rare spots where the two phones have significant differences. Mate 20 has three rear cameras, 12 MP, 16 MP and 8 MP, while Mate 20 Pro has three cameras, 40 MP, 20 MP and 2 MP. One of these cameras is wide angle, one is an ultra wide-angle and the last one is telephoto. The Mate 20 has a 12 MP wide-angle camera with f/1.8 diaphragm. The second camera has a 16 MP ultra-wide-angle camera with f/2.2 diaphragm. The last one has an 8 MP camera with f/2.4 diaphragm. Selfie camera is 24 MP with f/1.8 diaphragm.
The camera features of the Mate 20 Pro are; It has a 40 MP wide-angle camera with f/1.8 diaphragm, ultra wide-angle 20 MP with f/2.2 diaphragm and an 8 MP telephoto lens with f/2.4 diaphragm. In addition, thanks to these advanced cameras, you can take pictures even from 2.5 centimeters. Huawei, who has done good work on the selfie camera, has a 24 MP camera with f/2.0 diaphragm. Both phones do not have a 4K 60 FPS video recording feature.
Huawei Mate 20 Technical specifications
Screen 6.53 inches, FHD +, 18.7: 9, LCD
Processor Kirin 980 (4 x Cortex A76 / 4 x Cortex A55)
GPU Mali-G76
Memory 4 GB RAM,
Storage 128 GB, memory card supported
Operating system Android 9.0, EMUI 9.0
Durability IP53
Battery 4.000mAh, Huawei Super Charge (22.5)
Camera 12 MP + 16 MP + 8 MP rear camera
Front Camera 24 Megapixel f / 2.0
Size 158.2 x 77.2 x 8.3 mm
Huawei Mate 20 Pro Technical specifications
Screen 6.39 inch 2K + 3120x1440p curved OLED 19.5: 9 DCI-P3 HDR
Processor 7 nm Kirin 980
GPU Mali G76
Memory 6 GB RAM
Storage 128 GB
Camera 40 MP f / 1.8, 20 MP f / 2.2, 8 MP telephoto f2.4
Front camera 24 MP f / 2.0
Battery 4200mAh – 40W Supercharger 70 percent charge in 30 minutes
Operating system Android 9.0, EMUI 9.0
Durability IP68