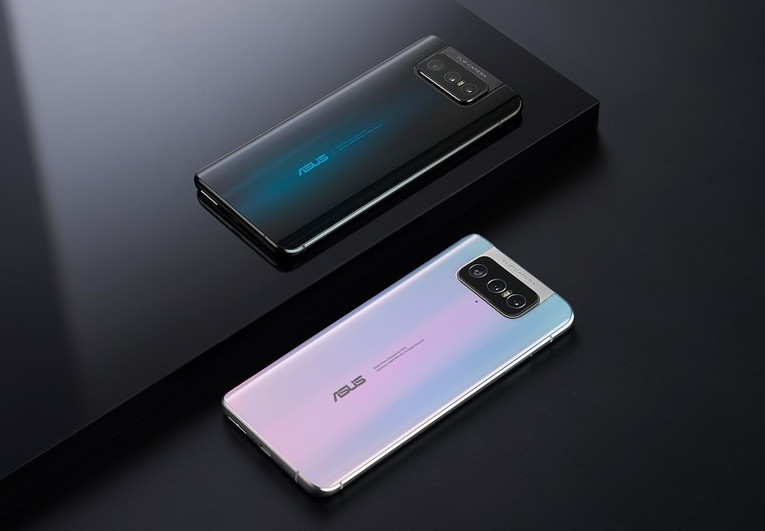 The Mini model in the ZenFone 8 series, which is expected to be introduced by ASUS soon, has been tested in Geekbench with its Snapdragon 888 processor. The phone did not lag behind other models with the same processor in the tests.
ASUS, which has proven itself in the smartphone industry for a long time, has come across with a new smartphone model it has been working on in the past weeks. The company's new phone will be a new answer to the growing demand for smaller phones. The phone will be launched under the name ASUS ZenFone 8 Mini, similar to Apple's iPhone 12 mini.
The ASUS ZenFone 8 Mini will carry a lot of power, even though it is a small phone. The phone in the new series, which will also host ZenFone 8 and ZenFone 8 Pro models, will carry Qualcomm's Snapdragon 888 processor in the same way as its two siblings. This tiny flagship phone has shown itself on Geekbench today, along with its monster processor.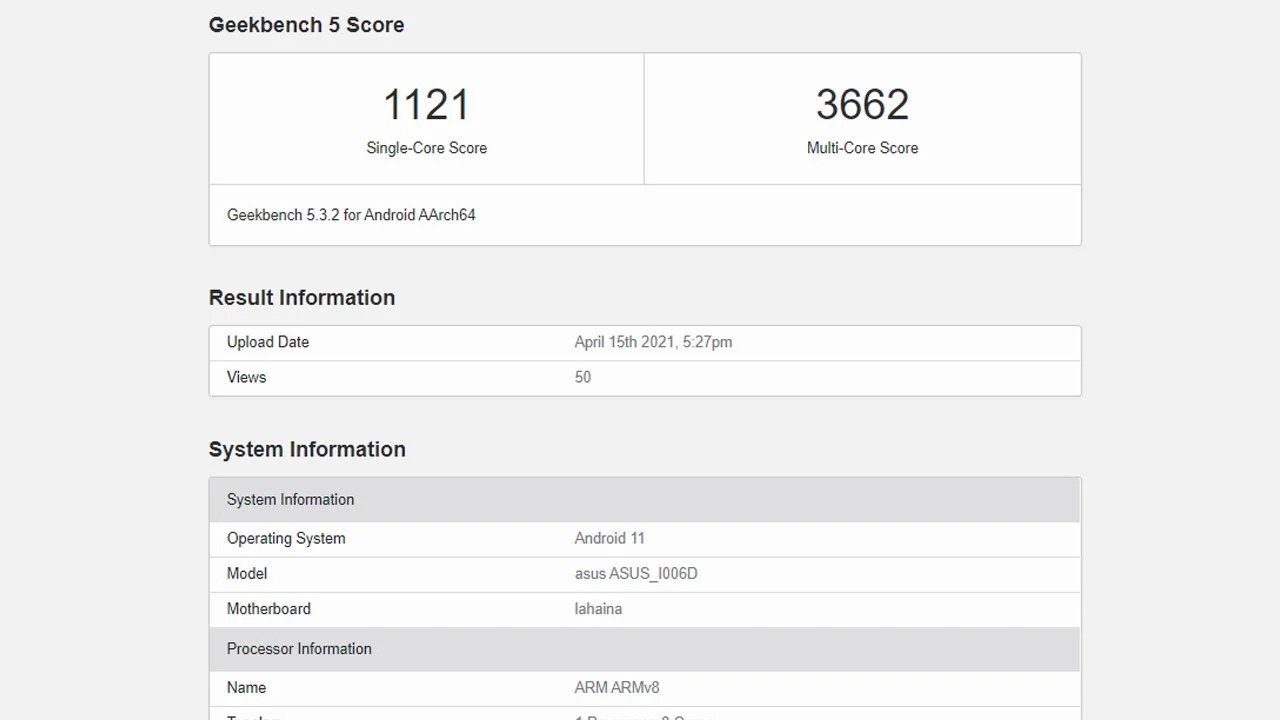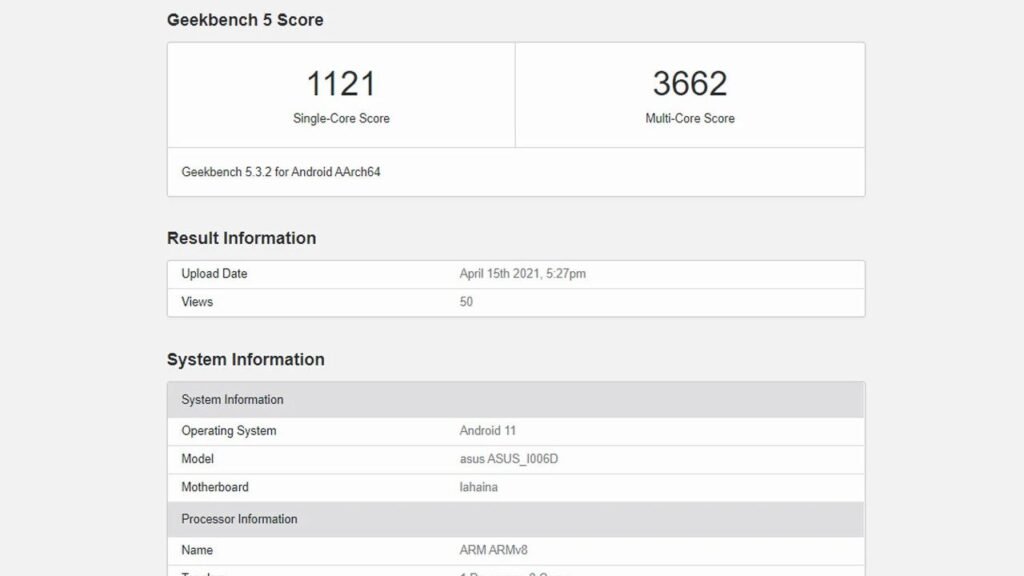 Asus ZenFone 8 Mini Listed On Geekbench With Snapdragon 888 SoC
On the Geekbench page, which made sure that the ZenFone 8 Mini will come with the Qualcomm Snapdragon 888, it was seen that the phone was named ASUS_I006D. The smartphone scored 1,121 points in the single-core processor test and 3,662 points in the multi-core processor test. When the results are compared with other Snapdragon 888 phones, we can say that there is not much difference.
The same Geekbench page provided us with some hardware information as well. According to the information on the page, ZenFone 8 Mini will be out of the box with 16 GB of RAM and the Android 11 operating system. The phone will come with a 5.92 inch OLED display with a 120 Hz refresh rate. It will also include a fingerprint reader embedded in the screen.
According to what we have learned so far, ZenFone 8 Mini will carry a 64 MP resolution Sony IMX686 lens in the camera part. This main camera will be accompanied by an ultra-wide-angle lens (Sony IMX 663). According to estimates, the phone will feature the rotating camera system we saw in ASUS ZenFone 7. In other words, the main camera of the phone can use both in the back and in the front. Finally, you can find more smartphone news here.