Game News
League of Legends MMORPG Game Verified By Riot Games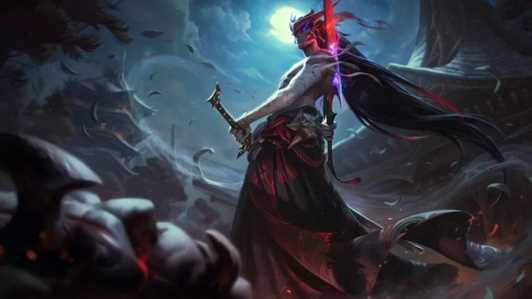 Approved for the MMORPG game set in the League of Legends universe, which Riot Games fans have waiting for a long time. Riot Games is looking for an employee. Riot Games is working on a new MMO game set in the Runeterra universe of League of Legends. Recruitment for the project has already started and it is said to be a huge project. Greg Street, the company's vice president of IP, confirmed the League of Legends MMORPG game, although it is not so obvious on Twitter today.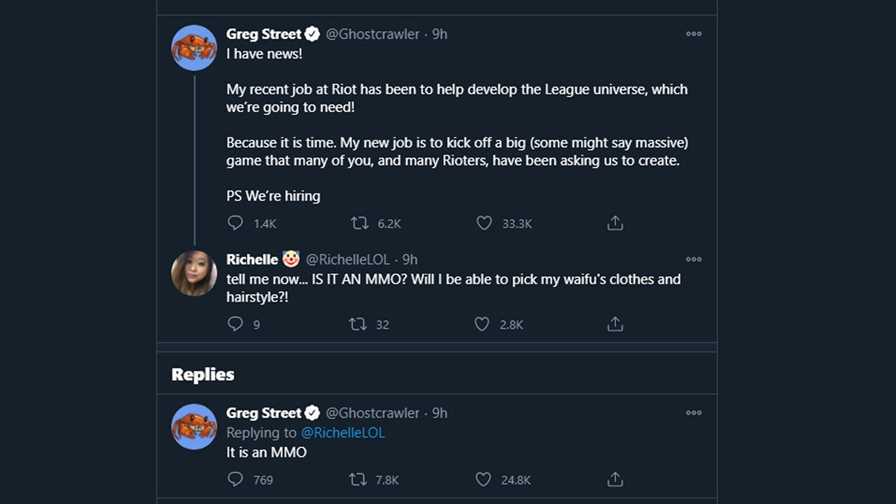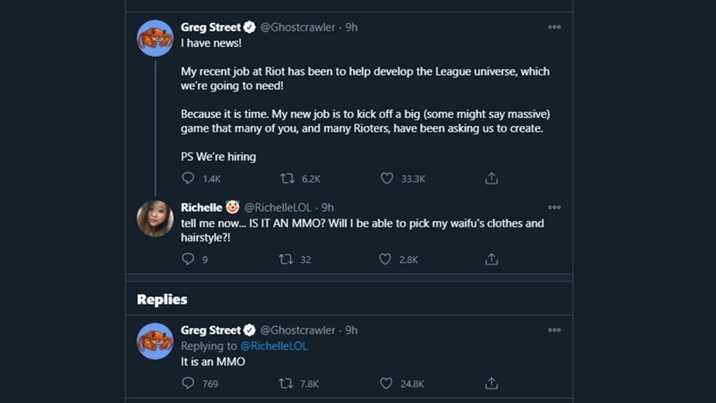 League of Legends MMORPG: "Massive" New Game Project Coming
"My recent job at Riot has been to help develop the League universe, which we're going to need! Because it is time," he wrote. "My new job is to kick off a big (some might say massive) game that many of you, and many Rioters, have been asking us to create." Its huge emphasis here is used for MMO games (Massively multiplayer online). A fan who caught this clue and asked whether the new game would be an MMO or not, a direct response came. "It is an MMO."
Riot Games made the following statement to the press staff who reached out to him on Greg Street's tweet: "Greg's tweet is our only official statement at this time. I can confirm that he will be working on a massively multiplayer online role-playing game (MMORPG). . "
It would not be enough to say that League of Legends fans wants an MMO game. Fans had long been waiting for Riot Games to make a League of Legends MMORPG. But instead of MMO games, Riot Games chose to remove Wild Rift and Valorant games. Now the moment everyone has been waiting for has come.
As Riot CEO Marc Merrill pointed out late last year. So, a new MMO a huge venture, even if you invest cash. He had previously told YouTuber Travis Gafford, "I would love to do an MMO. If I were to do something like that, it wouldn't happen anytime soon." He stated that creating a massively multiplayer game is like launching a rocket. He stated that there was a lot to do and they could try them when he mentioned them, but it was not easy at all. Now the League of Legends MMORPG game is on and off.
Let us point out that the details are limited to this. We can say that there is a long way to go, as they are still in the recruitment phase. Well, were you waiting for such an MMORPG game? Do not forget to share your opinion in the comments.
tell me now… IS IT AN MMO? Will I be able to pick my waifu's clothes and hairstyle?!

— Richelle 🤡 (@RichelleLOL) December 18, 2020