The official press images of Samsung's new flagship models Samsung Galaxy S21 and S21+ to introduce in the coming days have emerged. Images include the Galaxy S21's violet color option and the Galaxy S21+'s black option. South Korea-based technology giant Samsung will hold the first UNPACKED event of the year, where it will launch new generation smartphone models and many devices. One of the devices to be introduced at this event, which will be held online due to the pandemic, will be the new Galaxy S21 family.
With the approaching date of introduction, new leaks on devices began to emerge. The official press images of the Samsung Galaxy S21, which have previously leaked many features. Also, learned to come with S Pen support, has emerged this time. It estimated that these leaked images header images to used for pre-orders of the devices.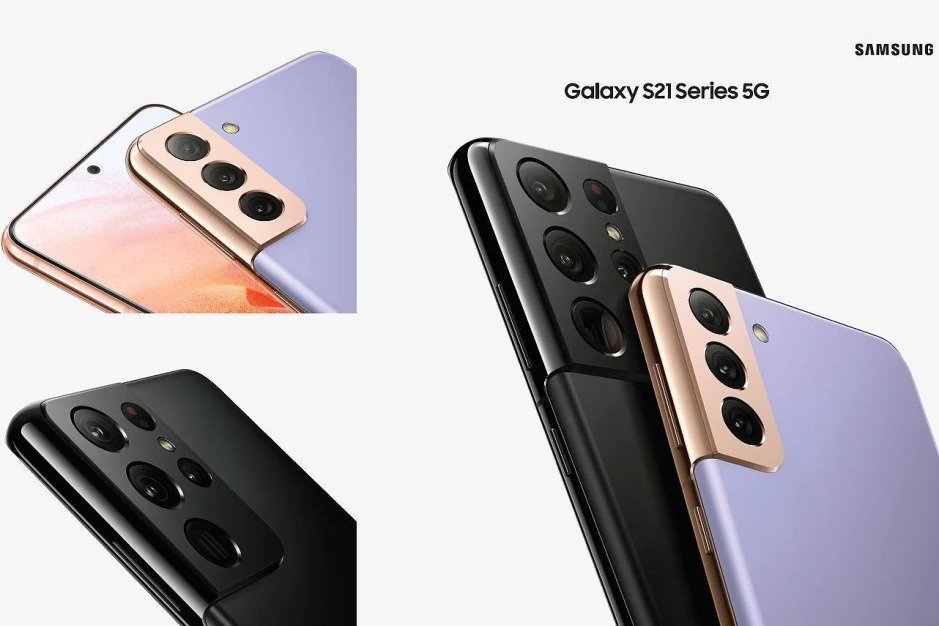 The Official Press Images of Samsung Galaxy S21 Have Emerged:
In this image, which is consistent with previously leaked render images, the Galaxy S21 and S21 + models appear in a single frame. On the left is the black version of the S21+, while right next to it is the violet-colored S21 model with a gold camera frame.
Although there only one color in the images, the color options of the new generation Galaxy S21 family will not limit to black and violet. At this point, the Samsung Galaxy S21 is gray, pink-violet, and white; S21+'s black, silver, and violet; It stated that the S21 Ultra will introduce with black and silver color options. In the future, extra color options such as green and red expected to add.
Samsung will introduce the new generation Galaxy S21 family, along with other new products, at the UNPACKED event on January 14th. We will learn more about the Galaxy S21s at that time. Stay tuned to inform about the developments to experience. Finally, what do you think about the official press images of Samsung Galaxy s21?