Article
What is Antimalware Service Executable in Windows 10 and 11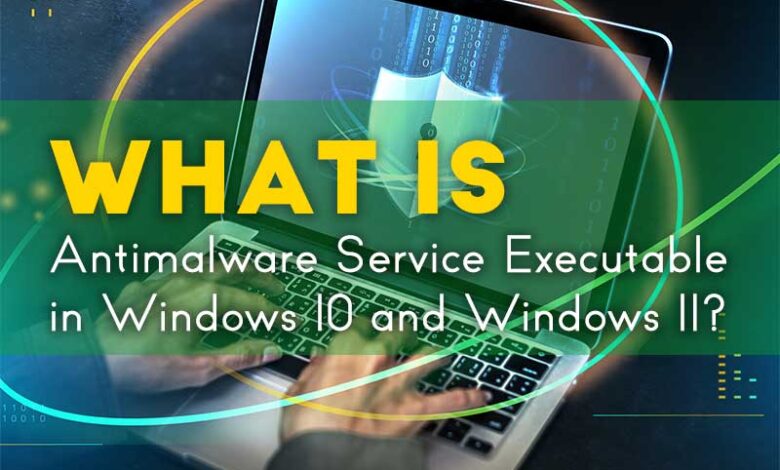 Windows 10 and Windows 11 include an antivirus software formerly known as Windows Defender. Along with the new versions, Microsoft Defender Antivirus is also included in it. If you see an Antimalware Service Executable process in the background that is using your CPU or disk resources, you can tell your computer is being scanned for viruses or malware in the background. This program is also known as MsMpEng.exe and is part of the Windows operating system.
What is Antimalware Service Executable in Windows 11?
We can also call it the current version of the Security Essentials antivirus software, which is offered free of charge for Windows 7. This process ensu
res that all Windows users are constantly protected without the need for a third-party virus program. Windows can even enable Windows Defender by disabling it if you have an outdated virus software.
The Antimalware Service Executable process always runs in the background, instantly checking for malware when you access any file. It also performs background scans for dangerous software and installs antivirus definition updates.

The file name is MsMpEng.exe, although its name in Task Manager is Antimalware Service Executable. This is how it looks in the Details tab as well.

How to configure Microsoft Defender?
You can configure Microsoft Defender and perform scans from the "Windows Security" application in Windows 10 and 11. It should also be noted that the name of the application was previously "Windows Defender Security Center". You can search it in Windows by typing "Windows Security" to launch the application.
You can configure Windows Defender to scan daily or time interval. To do this:
Run Task Scheduler
Find Windows Defender on the navigation panel (Task Scheduler Library > Microsoft > Windows > Windows Defender)
Choose Windows Defender Scheduled Scan
Choose Create New Trigger which is on right
Choose Triggers tab and add new
You can create a new trigger on this menu.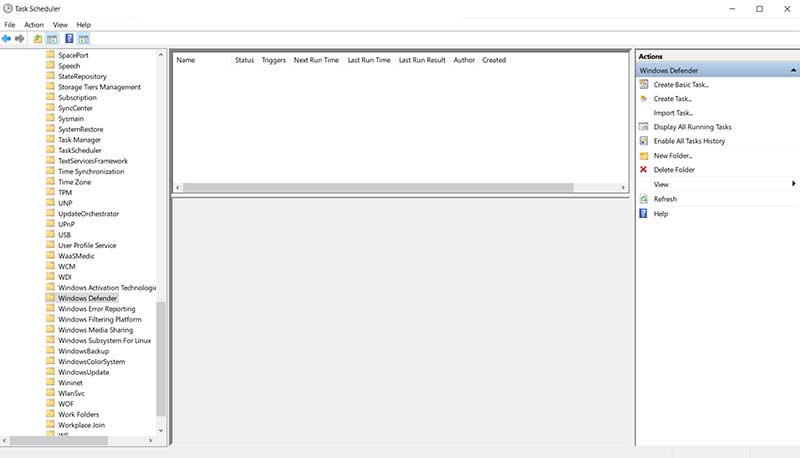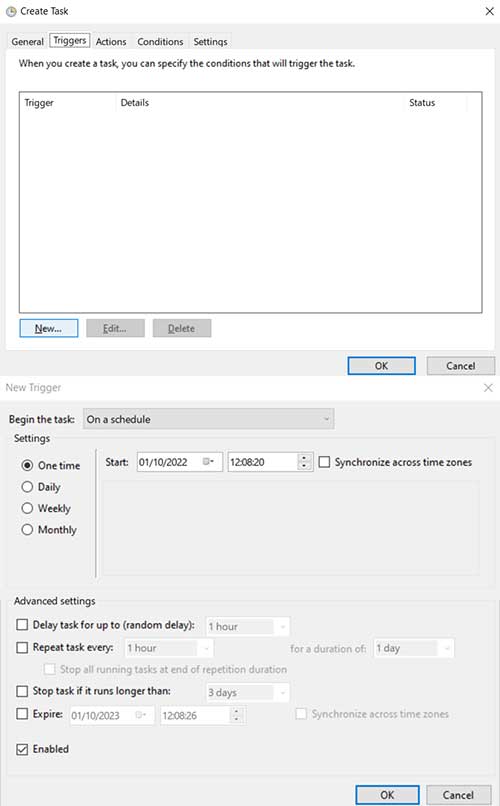 How to disable Antimalware Service Executable?
There is no official way to disable Windows Defender permanently. You can disable it unless you have an antivirus software installed. Even, if you disable it from Real-time protection it will be temporary. Because, it will re-enable itself after a short while if Windows Defender does not detect a different virus program being installed.
There is no way to disable Windows Defender's system maintenance tasks either. Disabling their tasks in Task Scheduler doesn't help either.
How to fix high cpu usage?
If you see the Antimalware Service Executable process in task manager that is using excessive CPU or disk resources, your computer may be being scanned for malware. Like other antivirus tools, Microsoft Defender regularly scans the files on your computer in the background.
It also scans any file when you open it. It also regularly installs updates against new malware. High disk resource or CPU usage may occur when installing an update or opening a large file. While a background scan is usually performed when your computer is idle and not in use, sometimes system resources can be used to install updates or scan files while you are using your computer.
All these required system resources are necessary to protect and control your computer, so high CPU and disk resource usage is normal for antivirus programs.
If you need more system resources, you can check our "How do you make Windows 10 faster?" article. Also, you can improve gaming performance of your computer.
Is Antimalware Service Executable a Virus?
There isn't any virus reports emulating the "Antimalware Service Executable". Microsoft Defender itself is an antivirus, so it's in charge of stopping any malware.
In conclusion, "Antimalware Service Executable" is a system component and protects you from viruses. Although it is not recommended to turn it off, it will be active again after a while if you do not already have any other virus software.
However, it is up to you to determine how this will work. We hope our content was useful to you. You can ask us the questions you have in mind through comments. We will reply as soon as possible.