eSport
AOC Gaming partners up with Red Bull Guardians & Red Bull Kumite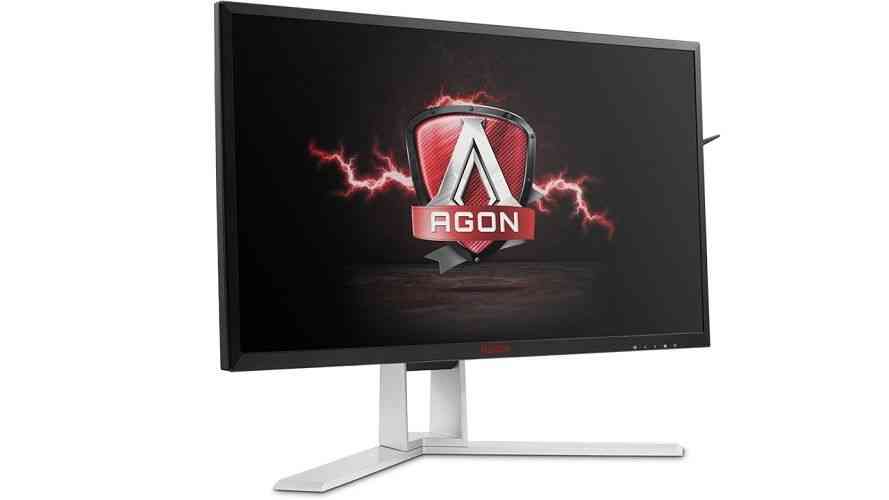 AOC announced collaboration with Red Bull Guardians and Red Bull Kumite – two major esports events created by Red Bull, set to take place on 19-20 October and 10-11 November. Red Bull Guardians is a custom Dota 2 tournament that will take place in London, and sees four leading Dota 2 teams competing against each other with an additional drafting phase, where they get to pick three heroes to be substitutes. At the event, all teams will be equipped with AGON AG241QG gaming monitors. The second event, Red Bull Kumite, will welcome 16 professional Street Fighter V players to Paris, where combatants will rely on AGON AG271QX gaming monitors.
AOC Gaming partners up with Red Bull Guardians & Red Bull Kumite
Custom Dota 2 action with Red Bull Guardians
Four teams will be invited to take part in the Red Bull Guardians Dota 2 tournament, which runs on 19-20 October and will be held at Red Bull's all-purpose esports facility in London — the Red Bull Gaming Sphere. The tournament offers a different take on traditional Dota matches, as the format allows players an additional draft and ban stage and the possibility of swapping between heroes during the game. Each new hero will hold onto the same items and experience as the one being removed.
With AOC Gaming being the official monitor partner of Red Bull Guardians, each Dota 2 player will use the AGON AG241QG gaming monitor throughout the whole tournament. The AG241QG features an ultra-fast TN panel with a 1ms response time, 2560 x 1440 resolution and a remarkable 165Hz refresh rate, designed to boost the performance of dedicated gamers.
16 Street Fighter V players face off at Red Bull Kumite
Red Bull Kumite, which takes place on 11 November in the Salle Wagram auditorium in Paris, extends invitations to 14 of the most prestigious Street Fighter V players in the world. Two more fighters have the chance to grab a spot at Red Bull Kumite by advancing through the Last Chance Qualifier — which will see 256 players competing against each other on November 10.
With the AGON AG271QX always at hand, the Street Fighter competitors can expect no less than 1ms response times and outstanding 144Hz refresh rates that deliver ultra-smooth, stutter-free action, making it the ultimate display for high-performance gaming.
Designed with LAN parties and large gaming conventions in mind, AOC's AGON monitors have already been greatly appreciated by pro gamers and esports athletes in many tournaments.
Stefan Sommer, Director Marketing & Business Management Europe, about the partnership with Red Bull Guardians and Red Bull Kumite:
We are very happy about the partnership with Red Bull Guardians as well as Red Bull Kumite. We see it as a great investment in esports and fantastic opportunity for showcasing the versatility of AOC Gaming's monitor line. Being present at both events demonstrates that AOC Gaming's repertoire of monitors is relevant and ideal for any esport; we have a monitor for every occasion, as seen with the AGON AG241QG and AGON AG271QX utilized for Dota 2 and Street Fighter, respectively. The presence at events like these shows gamers that AOC Gaming has invested in what they love to do and in making those events possible. There's no better way than this to illustrate that AOC Gaming is here to stay.