Game News
Assassin's Creed Valhalla Graphics Comparison Video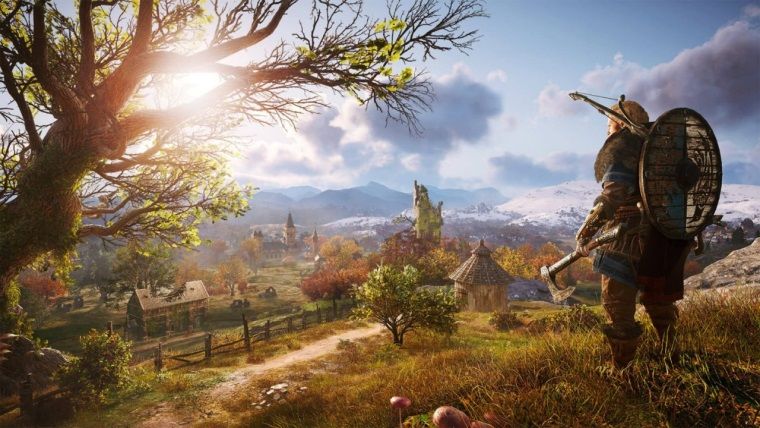 The graphics of the role-playing game Assassin's Creed Valhalla, developed and published by Ubisoft, were compared on next-generation consoles. Viking-themed Assassin's Creed game runs higher on PlayStation 5 than Xbox Series X. Both consoles use a dynamic resolution scaling system. The game, which has a 4K resolution and 60 FPS frame rate support, has achieved these values ​​on PlayStation 5. However, there are occasional FPS drops on the Xbox Series X front.
After moving to PlayStation 5 and Xbox Series X, which Ubisoft aims for platform equality and basically provides this. So, the differences in the visual structure of the game disappear completely. The Digital Foundry team, which has conducted a series of tests on this, states that there is not much difference between the levels of detail in the character quality of the game. Also, the distances of shadows and holes in the skins, the resolution of the shadows, and the environmental details. However, the tearing is annoyingly high on the Xbox Series X. The game runs stably at a 30 FPS frame rate on Xbox Series S.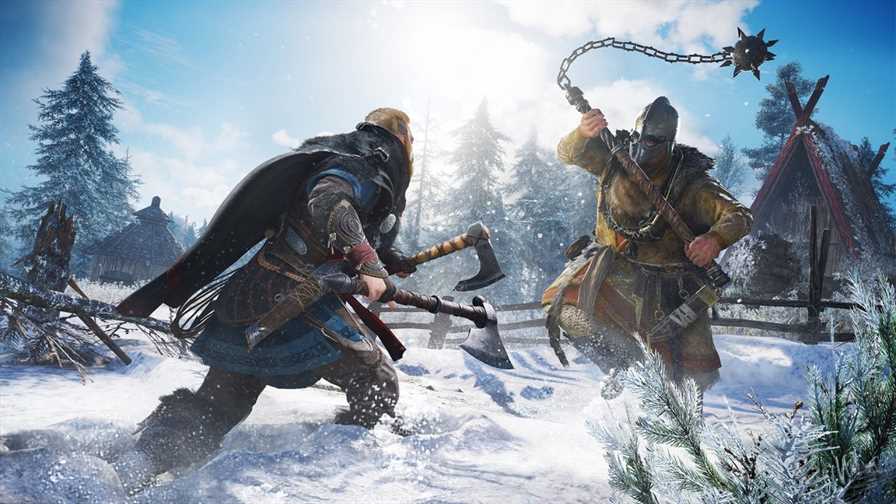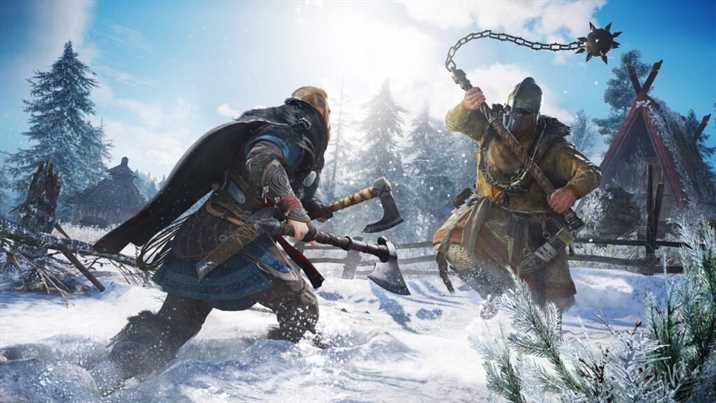 Assassin's Creed Valhalla Graphics Comparison Video Released
The graphics of the role-playing game Assassin's Creed Valhalla, developed and published by Ubisoft, were compared on next-generation consoles. Exiled from Norway with endless wars and dwindling resources in the ninth century AD. Besides, Eivor will lead a Norse clan across the icy North Sea to the rich lands of England's divided kingdoms. In his quest for victory, we will explore a dynamic and beautiful open world in a deadly setting in England's Dark Ages in the game where we will direct the character of Eivor, a legendary Viking warrior. By attacking enemies in the game, we will enlarge our settlement. Furthermore, build our political power to gain our place among the gods in Valhalla.
The game released on November 10 for Xbox One, Xbox Series S, Xbox Series X, PlayStation 4, Google Stadia, Epic Games Store, and Uplay platforms, and on November 12 for PlayStation 5. In addition, users who purchase the game on existing generation consoles will be able to upgrade to the next generation for free. You can get the game for sale in PlayStation Store, Microsoft Store, and Epic Games stores.
Finally, you can take a look at the game's published graphical comparison video below.
Assassins Creed Valhalla Review: Vikings are Back
Also, The Assassin's Creed series, which Ubisoft releases almost every year, has made a tremendous impression with some of its games. This is a well-known fact. But there is also a fact that Ubisoft has tried different mechanics in each new Assassin's Creed game. So, made sure that every player is aware of Assassin's Creed series. If you remember, the series went through a radical change with Origins. This production, which includes RPG elements rather than linear gameplay, has managed to raise the bar a little more with Odyssey by adding new mechanics on the same logic.
Now, Valhalla, a brand new Assassins Creed game, appears two years after Odyssey. The main reason why Assassin's Creed Valhalla will make a bigger sound than the other two games is that it is a game that will also come to new consoles. Let's take a look at our Assassins Creed Valhalla review. what changes have come to the game, how Ashraf Ismail's departure from Ubisoft has affected Valhalla, the 22nd Game of the Assassin's Creed series.