The first Assassin's Creed Valhalla trailer was released in the past seconds. As you know, Ubisoft signed a surprise announcement yesterday and Assassin's Creed Valhalla appeared after an activity that lasted more than 8 hours. As promised after this announcement, the first promotional video of the game was just released. You can take a look at the video of the game and the statements made by the company below.
Assassin's Creed Valhalla trailer released
Ubisoft announces the next game in the Assassin's Creed® series, Assassin's Creed Valhalla in the Ubisoft Store for Xbox Series X, PlayStation®5, Xbox One, PlayStation®4, Epic Games Store and Windows PC in the late 2020 and next generation game platform announced that it will be launched in Stadia.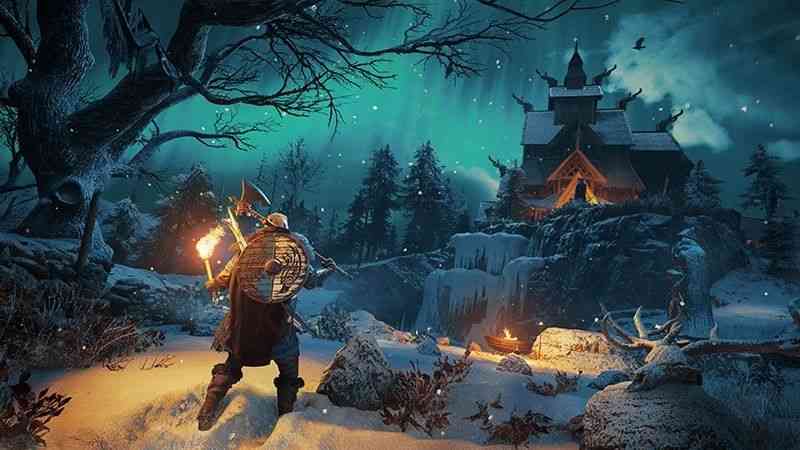 Developed by the team behind Assassin's Creed Black Flag and Assassin's Creed Origins in Ubisoft Montreal *, Assassin's Creed Valhalla invites players to experience the epic of Eivor, a notorious Viking raider growing with war and victory tales. Offering a fascinating Viking experience, the game leaves players to the brutal Dark Ages of England, offering them both a beautiful and dynamic open world. Players in this last game of the series; Raids can take advantage of new features such as expanding settlements, reinforcing their strength, and spreading their influence.
Assassin's Creed Valhalla trailer
Assassin's Creed Valhalla Game Trailer Video
"We look forward to seeing the players experience the amazing Viking journey ahead of them," said Ashraf Ismail, Creative Director of Assassin's Creed Valhalla. "Players who will be in place of Eivor as a Viking raider and a clan leader will face the contradiction of building a new home while in the midst of a power struggle to take over Britain."
Gamers will be able to choose to play as male or female Eivor and access different customization tools, including the ability to customize hair, tattoos, war dye and gear. Political alliances, war decisions and dialogue choices can affect the world of Assassin's Creed Valhalla, so players must make wise choices to protect their clan's home and future.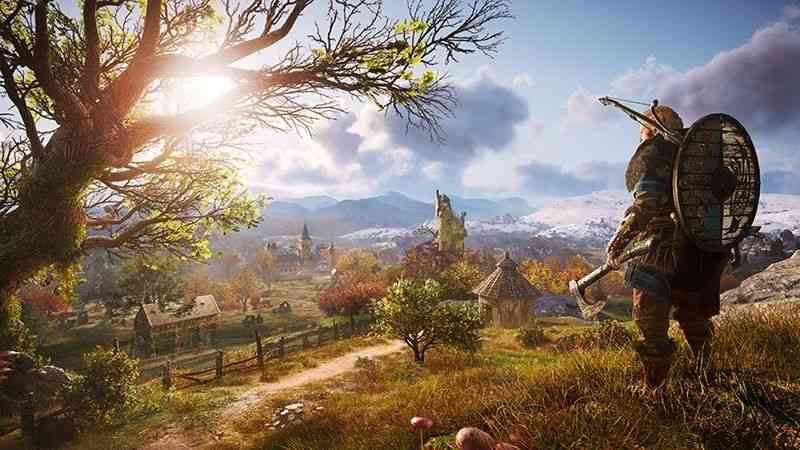 Cast out of Norway in the ninth century AD with endless battles and diminishing resources, players will take the Norsemen clan of Eivor to the rich lands of Britain's divided kingdoms along the icy North Sea. Players must plan a new future for their clans and relive the Viking warriors' brutal fighting style with a revamped combat system that includes the ability to use double weapons against more variety of enemies than ever before. To secure resources, players can raid on certain locations using viking ships to collect loot and resources they need a lot. When the Vikings begin to settle in their new home, they face the resistance of the Saxons, including the King of Wessex Aelfred, who initially condemns them as idolaters and appears to be the only ruler of a civilized England. After all, Eivor must do whatever is necessary to reach Valhalla.
In addition, Assassin's Creed Valhalla's Gold, Ultimate and Collector's Editions ** and Ubicollectibles® products were announced: The Gold Edition will include the base game and the Season Pass.
The Ultimate Edition base game will include the Season Pass and the Ultimate Pack that gives players access to personalized content: the Berserker Gear Pack, the Berserker Settlement Pack, the Berserker Longship Pack, and a Runes Kit used to develop weapons or gear.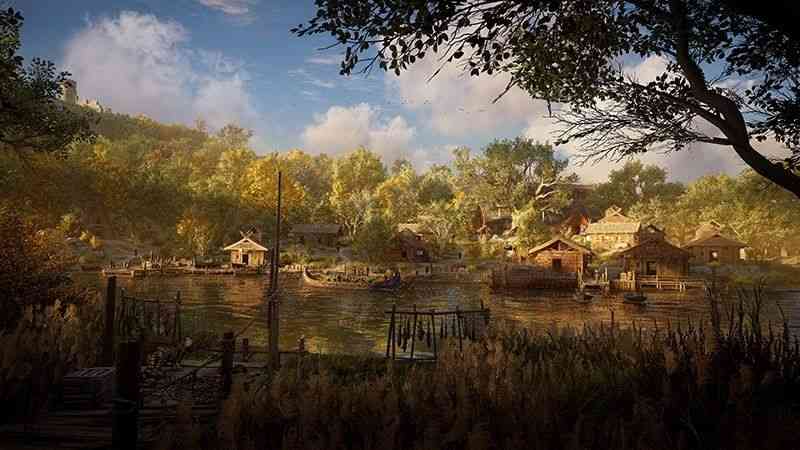 The basic game in the Collector's Edition includes Season Pass, Ultimate Pack, high-end copy of Eivor's Ubicollectibles and Drakkar (height: 30cm), Collector's Case, a Steelbook® with a unique piece of art on it, Eivor with a numbered certificate of authenticity, raven and ax. The Viking Statuette of the flour (height: 5cm) features specially printed pictures and Selected Music of the game. The Collector's Edition will only be available on the Ubisoft Store.
AC: Valhalla Story
Ninth century AD. Driven from Norway by endless wars and dwindling resources, a Viking raider, Eivor, leads a clan of Norsemen across the icy North Sea to the rich lands of England's broken kingdoms. Their mission: establish a new permanent home, no matter the cost.
In Assassin's Creed® Valhalla, you are Eivor, a fierce Viking warrior raised on tales of battle and glory. Explore a mysterious and beautiful open world set against the brutal backdrop of England's Dark Ages. Raid your enemies, grow your settlement, and build your political power in the quest to earn a place among the gods in Valhalla.
Wars will rage. Kingdoms will fall. This is the age of the Vikings.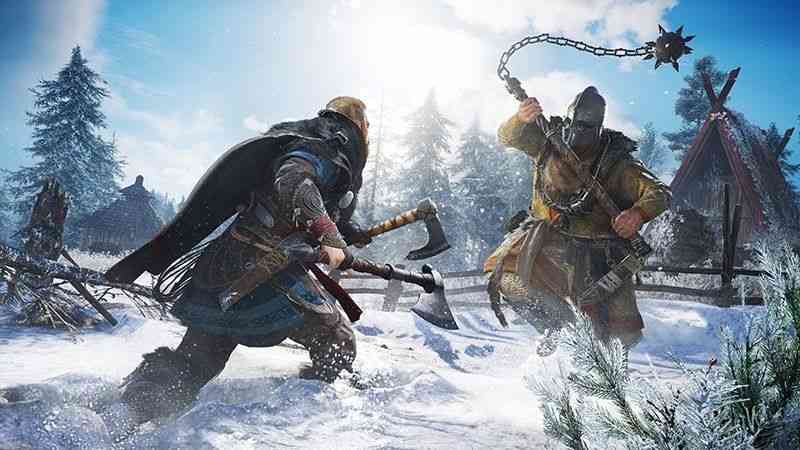 Key Features
WRITE YOUR VIKING SAGA – Advanced RPG mechanics allow you to shape the growth of your character and influence the world around you. With every choice you make, from political alliances and combat strategy to dialogue and gear progression, you will carve your own path to glory.
VISCERAL COMBAT SYSTEM – Dual-wield powerful weapons such as axes, swords, and even shields to relive the ruthless fighting style of the Viking warriors. Brutally decapitate your foes, vanquish them from afar, or stealthily assassinate targets with your hidden blade. Challenge yourself with the most varied collection of deadly enemies ever found in an Assassin's Creed game.
A DARK AGE OPEN WORLD – Sail from the harsh and mysterious shores of Norway to the beautiful but forbidding kingdoms of England and beyond. Immerse yourself in the Viking way of life through fishing, hunting, drinking games, and more.
LEAD EPIC RAIDS – Launch massive assaults against Saxon troops and fortresses throughout England. Lead your clan in surprise attacks from your longship and pillage enemy territories to bring riches and resources back to your people.
GROW YOUR SETTLEMENT – Construct and upgrade buildings that allow for deep customization, including a barracks, blacksmith, tattoo parlor, and more. Recruit new members to your clan and personalize your Viking experience.
MERCENARY VIKINGS – Create and customize a unique Viking raider within your clan and share it online with friends to use during their own raids.