Game News
Trifox Announced for All Platforms With New Trailer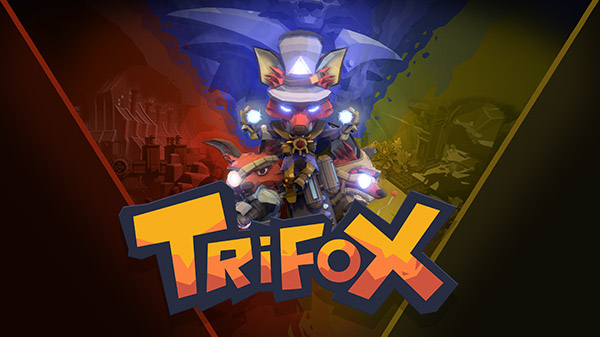 Developer Glowfish Interactive and publisher Big Sugar have announced Trifox, the action-adventure game for PlayStation 5, Xbox Series, PlayStation 4, Xbox One, Switch, and PC (Steam). Also, the game will be released in 2022. In addition, a demo is now available for PC via Steam. Finally, you can watch the announcement trailer below.
Trifox Announced for All Platforms With New Trailer
So, here is an overview of the game, via Big Sugar:
About
Trifox is a colorful and cartoonish action adventure featuring a phenomenal fox with a multitude of talents! After his home is attacked and his TV remote stolen, Trifox sets out in pursuit of the mysterious looters in an action-packed adventure inspired by the golden age of 3D platformers. Use magic, might, and marvelous gadgets to outfox foes across four danger-filled worlds as you fight your way to a final showdown at Villain HQ!
Key Features
Three Different Classes – Wield a giant hammer as a Warrior! Master magic and mystery as a Mage! Use a backpack full of gadgets as an Engineer!
Mix-and-Match Styles – Customize your Trifox by combining different class-based abilities! Want to cast spells and fire a Gatling Gun? No problem!
30 Abilities to Unlock – Collect and spend coins to gain new skills, such as Spike Slam, Shield Bubble, Guided Missile, and many more!
Four Worlds to Beat – Fight hordes of enemies, traverse platforming pitfalls, overcome environmental puzzles, and battle big angry bosses!
A Modern Retro Adventure – A new and fresh experience designed to evoke the spirit of classic 3D platformers!
Finally, you can watch the announcement trailer below.
Platforms: PlayStation 5, Xbox Series, PlayStation 4, Xbox One, Switch, PC
Publisher: Big Suga
Developer: Glowfish Interactive
Full-time development on Trifox started in 2019, although as Glowfish co-founder and developer Emiel De Paepe explains, the project has always been part of the studio's plans:
"We had the first idea that led to Trifox in 2014, after we started the company and were figuring out what we wanted to do. The game back then was much more combat centric, with less focus on the adventure itself," says De Paepe.
"Over time it grew as we added elements inspired by a bunch of games we loved while growing up, such as Crash Bandicoot, Ratchet and Clank, Jak and Daxter. Our aim is to bring the same joy to Trifox that people experienced when playing those kinds of games when they were younger." Finally, don't forget to share your thoughts about the Trifox announcement trailer in the comments section below.