Article
Best Online Games – World's Most Played Games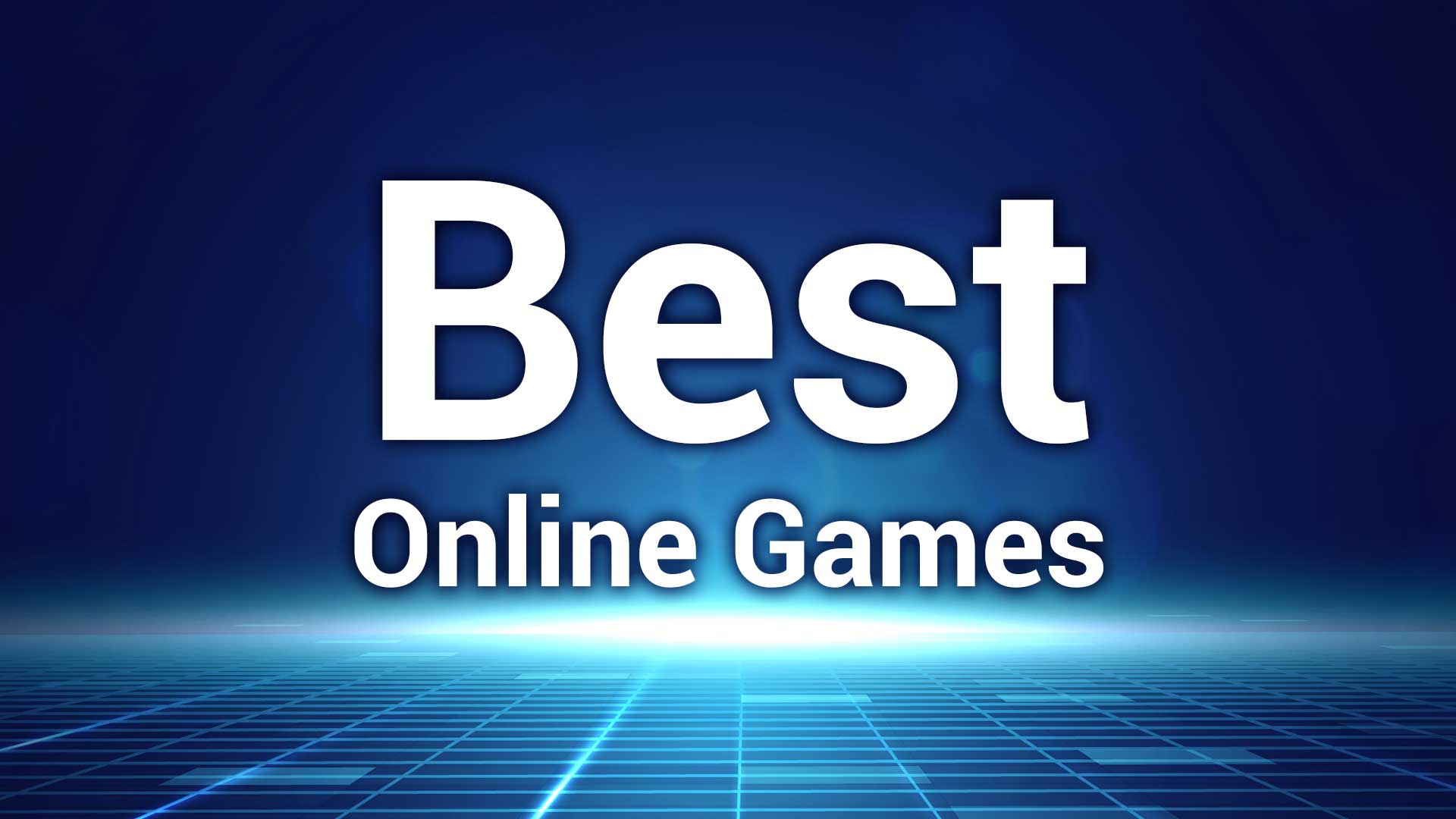 Today we are here with you, in our article "Best Online Games – World's Most Played Games." Let's answer questions such as: "What Are The Best Online Games? Which Are The World's Most Played Games? What are the benefits of games? Are online games addictive? What are the risks and ways of protection?"
The online gaming industry has experienced tremendous growth in the digital age. People have always loved games, but more affordable access to the Internet, ever-evolving technology, and changing lifestyles have made online games even more popular around the world. The most important productions of the recent period are mostly online games. The wars of the players against the giant creatures that we call opposing teams or bosses for hours on the computer cause the interest in online games to increase day by day. Of course, we are not just talking about the games we call AAA, developed by the big studios. There are many productions developed by independent developers in this area. However, one of the biggest reasons for the increasing interest in online games is that we can easily play on our smartphones, which are the wonders of developing technology.
Especially the developing technology in the last two years has led game producers too to take serious steps in this field. One of the biggest successes of games with multiplayer support is that it connects players, even if they are on two different continents. Your opponent can be from anywhere in the world, as the Internet lifts all restrictions. Thus, online video games are becoming an increasingly important part of gaming culture. Here are the most popular in 2020. "What are the best online games?" and "Which are the World's Most Played Games?" We will try to answer your questions.
Best Online Games – World's Most Played Games
Usually, we can separate online games into many sub-branches. However, we can count them as competitive, massively multiplayer, sports, due to the increasing variety. But, we will separate them as computer, console, and mobile, to be a resource in the coming periods.
Best Online Computer Games – World's Most Played Computer Games
Counter-Strike: Global Offensive
Counter-Strike: Global Offensive, also known as CS: GO, is one of the world's most played online games. This last fruit of Valve's brand, which has defied years, and continues to develop continuously, had come out in 2012. CS: GO, which has managed to renew itself despite all these years, has managed to become one of the most popular games both on the user basis and on the e-Sports side.
As in the previous games of the series, Counter-Strike: Global Offensive, which divides players into two different teams, offers gameplay based on simply completing missions or eliminating opponents. In the game, where we encounter different modes and activities from time to time, we can meet other maps as well as classic maps.
Apex Legends
Apex Legends had great success, with its release. It bears the signature of Respawn Entertainment, one of the leading companies of the FPS genre. However, the game has experienced minor losses over time. We can say that it has managed to remain one of the most solid representatives of the Battle Royale genre. The game, which we frequently encounter with its tournaments on the eSports side. Apex Legends is also sharing the same universe as the Titanfall series.
Both, you can play alone in the game where you can choose characters with different abilities, and you can enter the game area in teams of three. Apex Legends has also managed to be one of the pioneers of this kind of operation, with the use of a system that you can bring your deceased teammate back to the playing field.
Fortnite
Fortnite, one of the most significant representatives of the Battle Royale genre. One of the rare productions that soon ceased to be a game and turned into a huge brand. However, the general operation based on the same logic as other Battle Royale games. The game evolved into a different course with dynamics such as the construction in it. We can also say that it was the most significant factor in Epic Games' growth.
The production in which the players jumped on the playground with a large bus. Continues to renew itself, especially with its continuous updates and entertaining activities. So much so that even the famous singer Travis Scott managed to reach millions of fans with a concert he gave in the game.
PLAYERUNKNOWN'S BATTLEGROUNDS (PUBG)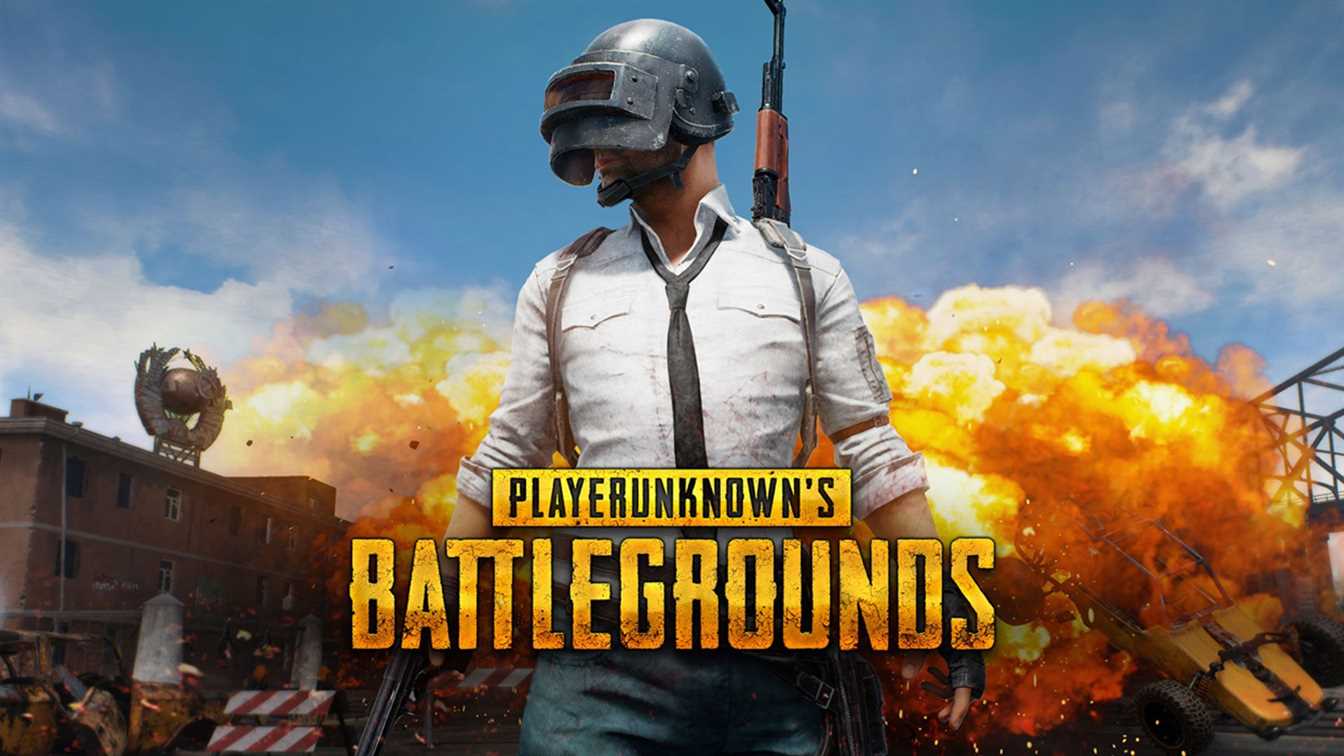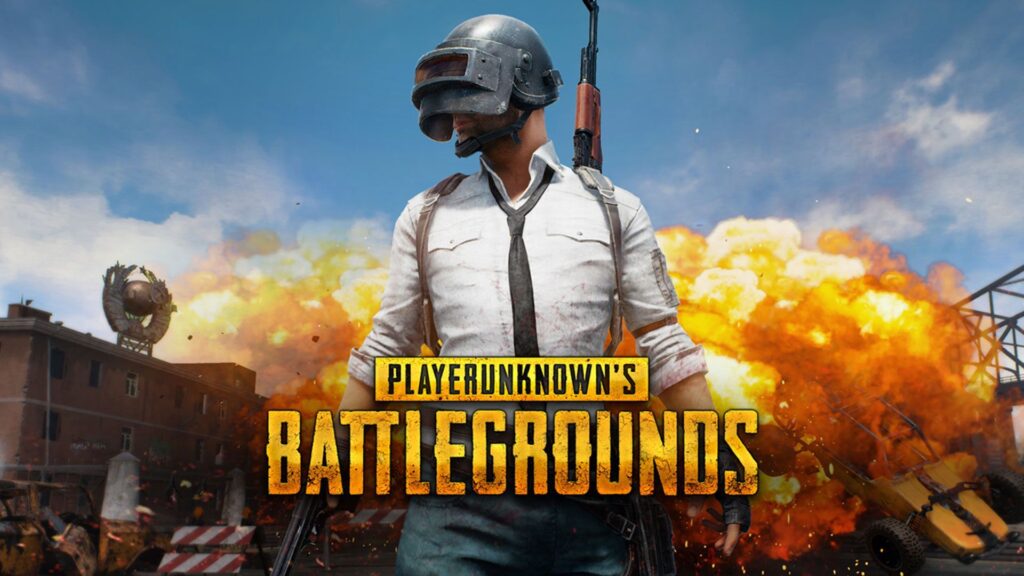 One of the first representatives of the Battle Royale genre, Playerunknown's Battlegrounds, or PUBG for short, was first introduced on March 23, 2017, in early access. Quickly popular, PUBG remains one of the most played productions of this genre. The game, which has received new updates in line with the feedback received from the players, continues to keep up to date with different map themes as well as the changing map structure. You can find the latest released 8.3 patch notes here.
While you are trying to survive in the narrowing map system, you are trying to eliminate your enemies in the production where you parachute to the playing field as a team of one, two, or four people.
League of Legends (LOL)
LoL, one of the most prominent representatives of eSports in the world. Also, one of the most successful games of the MOBA genre. The game first emerged as an example from Dota. It has managed to evolve in a different direction with the subsequent updates and game structure.
There are nearly 150 champions in the game, which also includes different maps, especially Summoner's Valley. One of the most significant advantages of League of Legends is that it is continuously updated. Besides new champions, we can say that the production, which comes up with significant changes in gameplay every season, will continue its popularity for many years.
Overwatch
First appeared in 2016 and is one of the most important pioneers of the Hero Shooter genre. Overwatch is a production that stands out with its colourful characters and fun gameplay. The game, which bears the Blizzard signature and therefore raises the bar for visuals and voiceovers. It offers fun gameplay with its arena-based system. Overwatch always introduces new characters. It Manages to be one of the best games of the genre with its skill and role-based strategy.
VALORANT
Riot Games' latest game Valorant released in May 2020. It offers hero-based gameplay, which has reached a significant player with League of Legends and its side games. We can say that the production, which successfully combines some of the features it has acquired from games such as Counter-Strike and Overwatch. Also, with its dynamics, continues on its way with sure steps on the eSports side.
Valorant, which we play from the first-person camera, adopts gameplay that stands out with the unique abilities of the characters. Also, it increases the excitement with dynamics such as bomb-planting(Spike). The game, which is continuously updated and appears with new characters from time to time. It can be said to be one of the most robust productions of this genre.
Best Online Console Games – World's Most Played Console Games
GTA V – Grand Theft Auto V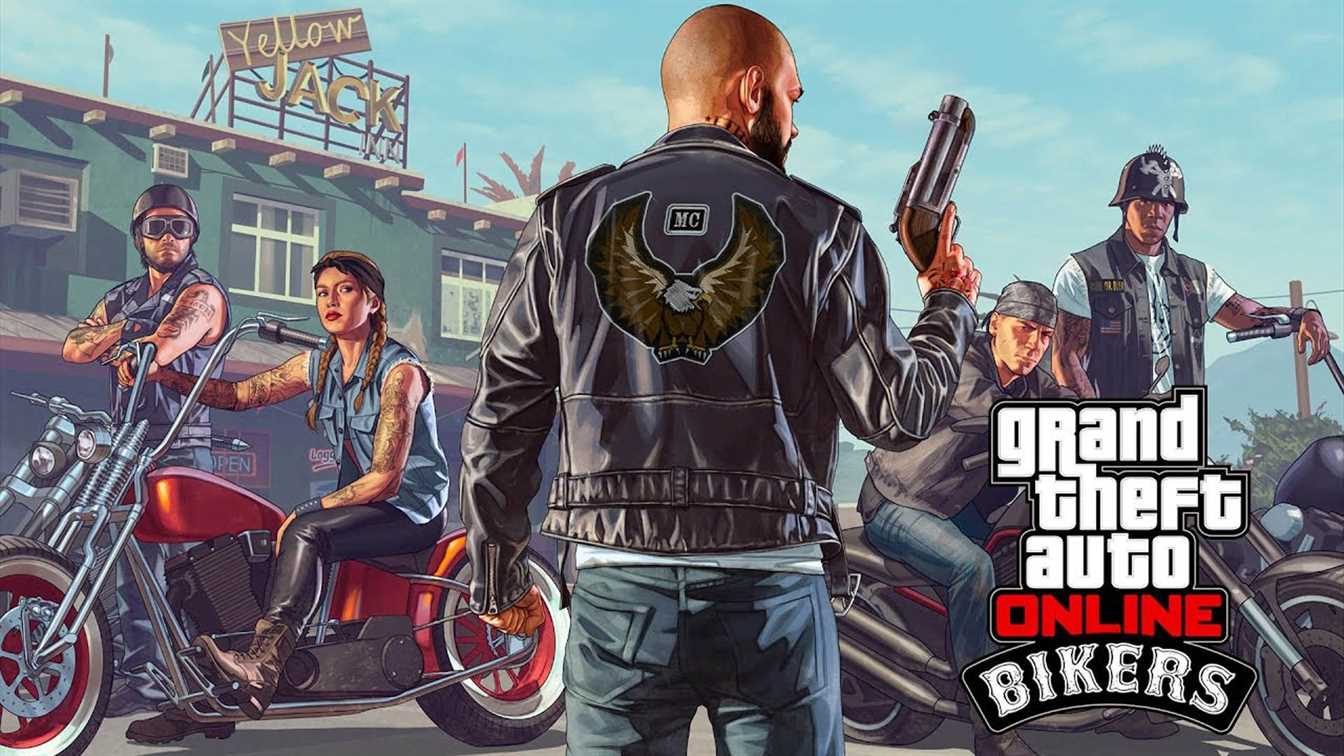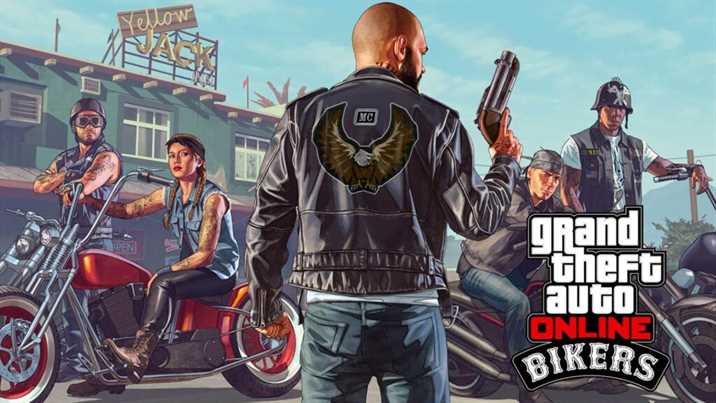 We can say that GTA V, which released in 2013, is taking firm steps towards becoming one of the games that defy the years. Finally, the new generation version, which announced with the Playstation 5, seems to continue its popularity for many years.
In addition to its mission-based online system, GTA V, which has reached the top again with role-playing elements, is still one of the most played productions with Rockstar's Red Dead Online game.
Warframe
Shoot everything you come across, and when you shoot enough, get your reward. Offering a simple but fun experience, Warframe offers co-op gameplay for up to four players. Whether you hunt enemies or fight your superpowers, they'll all be an effort to get more "items". Thanks to its well-implemented mechanics and gameplay, it's easy to get lost in the game for hours.
Fall Guys
Fall Guys became one of the most played productions of the last period. We can say that the game, which entered our lives quietly, had an outstanding share in announcing its name for free on the Playstation Plus system. Afterwards, it managed to become one of the most played productions on the Steam platform and one of the most-watched games on the Twitch platform. The game also sold 7 million copies on Steam in its first week of release.
Although the logic of the game is quite simple, we can say that it is very competitive due to the physics elements it contains. You have to do your best not to fall in these platform races, where 60 players compete on various tracks and move forward.
Dying Light
You can explore Dying Light's dream city of Harran together with up to four players and kill zombies. Unlike most zombie games, it encourages players to jump over their enemies' heads, run across rooftops, and use Harran's city-sized map.
Best Online Mobile Games – World's Most Played Mobile Games
Clash Royale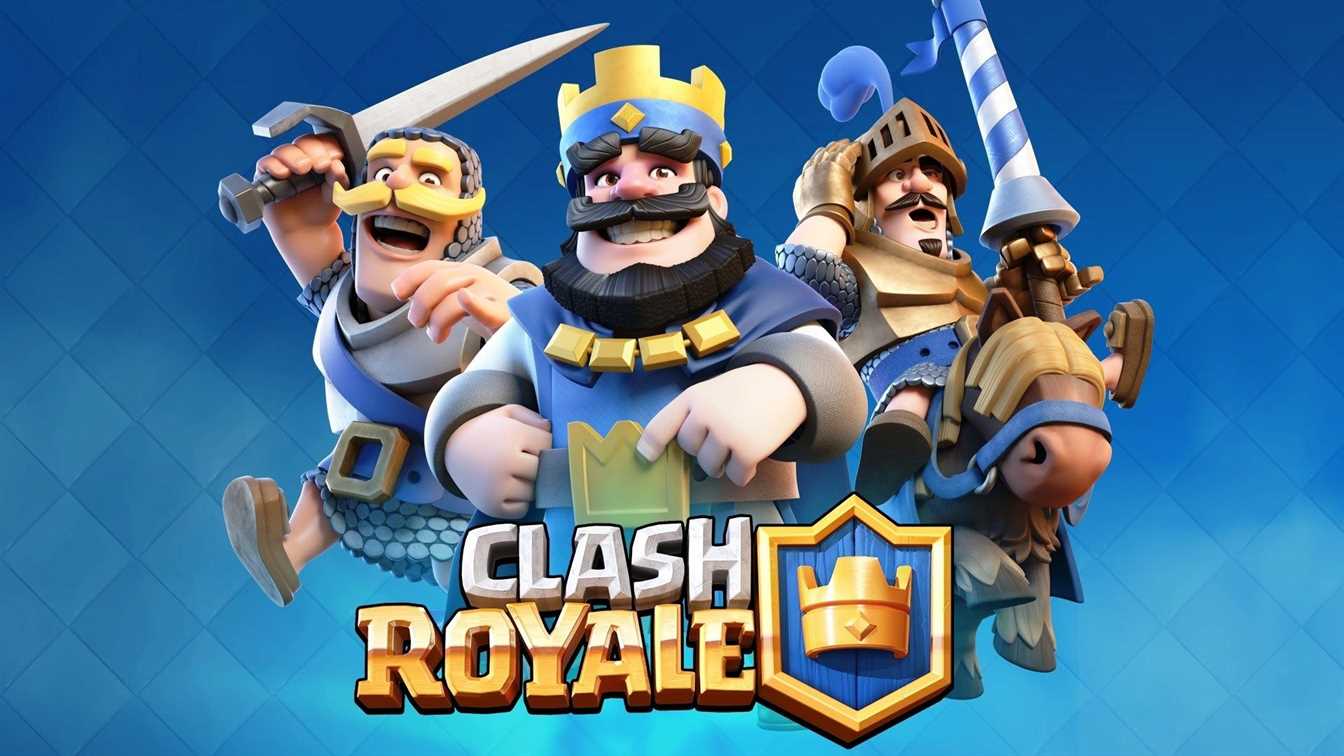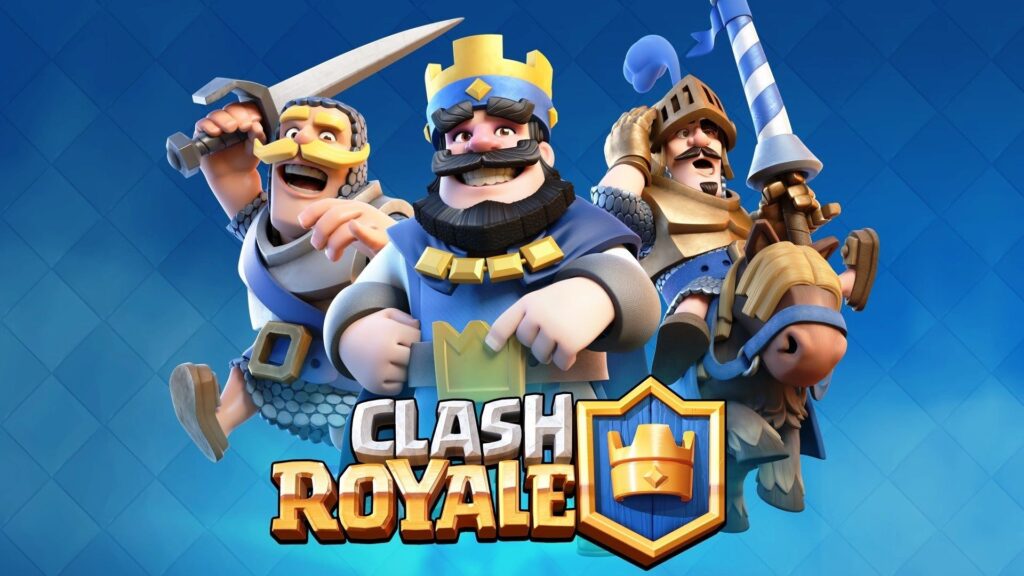 There are many games played on the mobile side. But it is possible to say that Clash Royale has recently become prominent and has reached millions of players. Clash Royale, which was first released by Supercell in 2016, has never lost its popularity despite this long time. Being a free strategy game also has the title of being one of the most downloaded and grossing mobile games.
Hearthstone
We can say that Hearthstone: Heroes of Warcraft, which has become one of the most played games of Blizzard in a short time, is a game that exceeds expectations. As the name suggests, Hearthstone, inspired by Warcraft characters and events. It managed for become one of the most ambitious card games with its updated continuously structure.
One of the most significant differences that distinguish Hearthstone from other games lies in the animation, voiceover, and plot—inspiring many card games released after it. Hearthstone also has a significant advantage in that it can access via a computer, tablet, and mobile phone from the same account.
Call of Duty Mobile
Call of Duty Mobile has carried the brand's success on the PC and console side to mobile platforms. Also, Call of Duty Mobile, one of the favourite games of even phone reviews. CoD Mobile contains classic dynamics in terms of gameplay. This struggle, in which the players face off on different maps, has made the mobile version. It is more enjoyable as in the original, along with features such as Killstreak.
One of the most popular aspects of Call of Duty Mobile is that it offers the player the opportunity to play in two different types. These gameplay styles, which you can change as you wish in the settings, are essential for you to act faster. By the way, let's note that after Call of Duty Mobile, the Battle Royale type Call of Duty Warzone game also winked on mobile platforms.
Benefits of Games
Contrary to the traditional belief that playing is merely an addictive source of fun and entertainment, recent researches have proven that playing has numerous benefits. Among which is the development of cognitive skills in both children and adults. Just as physical exercise helps to develop and strengthen your muscles, mental games improve brain performance by helping to pamper the person's brain by always stimulating it. Here are some of the benefits of playing video games.
Improves Coordination
An adult or child doesn't just stare at the computer while playing. The actions and activities on the screen provide a lot of mental stimulation. It also accelerates the body by coordinating visual, auditory, and physical movements.
Improves Multitasking Skills
Action games require you to be very careful. Energy levels on your screen require you to constantly move forward while looking at features that are vital to winning. This situation allows the player to observe all the requirements of the game in question and react accordingly.
Increases The Speed of The Brain
While playing games, the brain receives multiple stimuli, both visual and auditory. According to studies, people who play games frequently can process these stimulants faster than others. It keeps the brain working to interpret them.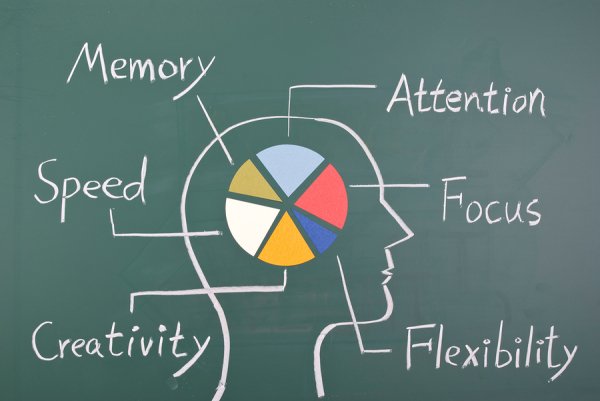 Improves Social Skills
Online play allows many players to participate in a particular game at the same time. Therefore, there is constant communication between the players, which leads to the development of meaningful and daily relationships between them.
Increases Attention and Concentration
It has proven that video games, especially those in the action genre, can capture one's attention throughout the game. This situation is due to the need to achieve specific goals and move on to the next level.
Improves Problem-Solving Skills
Video games contain specific rules. It means that the player must think carefully before making any move to ensure that he or she remains within the required rules of that game. The player has to make instant decisions that will determine whether to advance to the next level.
It is a Great Learning Resource
It is useful not only for adults and adolescents but also for children. Many modern educational institutions use video games as a teaching method. This method helps to develop academic skills with video games aiming to improve cognitive and creative skills.
Improves Memory
Playing your favourite video game may require both visual and auditory memory. The person needs to read or listen to the instructions that can give at the beginning of the game, so remember them throughout the game. The mastery of the keys on your keyboard helps you move your characters in the game quickly. Your skill helps improve your memory in the short or long term.
Are Online Games Addictive?
The diagnosis of game addiction, compulsive and obsessive gameplay of video games can cause physical and/or mental harm to the player. Some people do not stop playing video games for extended periods; potentially, it can occur severe problems for their health. There are some deaths associated with such long periods of play. Players must be able to stop themselves after a while. However, those who fail to do so may be interrupted during their work and/or academic activity periods. Despite this, they can't get rid of their obsession with play and probably let them dominate their lives. However, there is excellent detail here; it is that games are not directly addictive. It can quickly draw to this addiction a person who is already prone to addiction.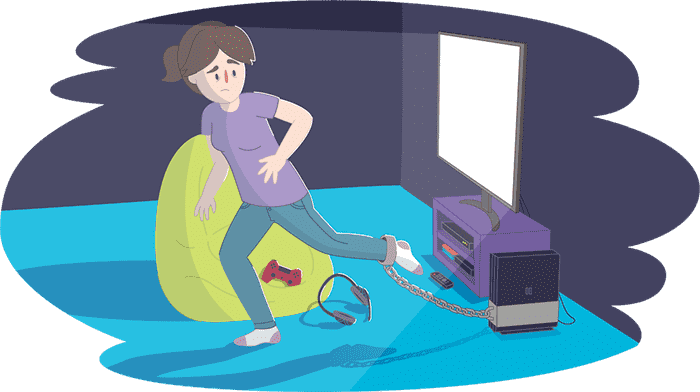 Although there is no medical consensus, the subject of addiction is a disorder. The neurochemical basis should consider, if we consider addiction not as a game but as a behavioural addiction, it can be understood more easily. The feeling of satiety that occurs in the reward centres of the brain, especially the brain, chemistry, and the brain's reward forces a player to continue playing. This condition brings with it a wide variety of health problems, including other mental issues. There is also a substantial amount of evidence showing the devastating effect that the game addict can have on relationships, social life, worldview, life expectancy, and general well-being.
The World Health Organization (WHO) defined the concept of game addiction as a "disorder" in 2018. Although there is no complete consensus within the global medical community about the specific situation of game addiction, in the WHO's disease diagnosis guideline; In the International Classification of Diseases, it has classified "game disorder" under "Disorders Caused by Addictive Behaviors".
Conclusion
Despite many media horror stories, it's important to remember that video games won't become an addiction in all situations. Playing games is a harmless – actually healthy – part of a person's life. It can be a fun way to relax and even a way to make friends and socialize virtually. For this reason, we should also say "controlled acting is beneficial".
Of course, online games also have their dynamics. In particular, "Are Online Games Safe?", we are continually taking this question. I recommend you to read our related article to learn about the risks and protection methods of online games.
In our "Best Online Games – World's Most Played Games" article, we tried not only to rank the games but also to gather the benefits and harms of this business. I hope you also enjoyed reading this article. Stay tuned and see you in our next article.