Game News
Boundary Gameplay Official Exclusive Trailer Released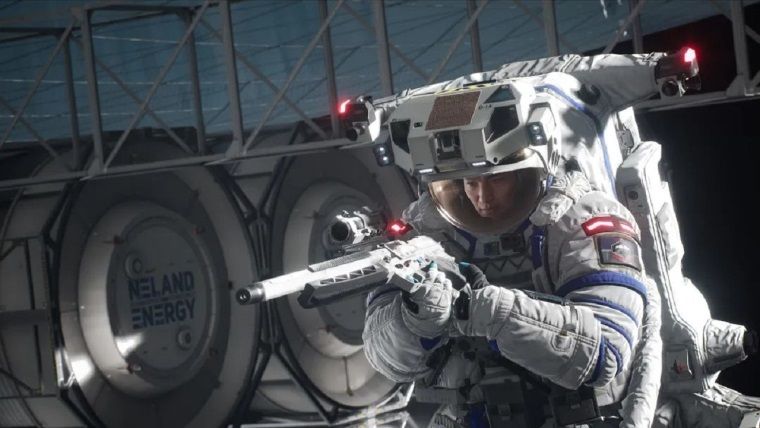 A new gameplay video has been released for Boundary. Although there is no exact release date yet, this new video of the game, which is stated to be released this year, came from the IGN Fan Fest event. Boundary, developed by the Surgical Scalpels studio, is a competitive FPS game, but we can say that it is distinguished from other games with its maps and combat mechanics.
Boundary – Official Exclusive Gameplay Trailer Released
As you can see from the Boundary gameplay video, it takes place entirely in space. We do not know how successful this concept will be, but we can say that it has features that differ from other FPS games in terms of gameplay. In the game, as an astronaut equipped with heavy weapons, we will have the chance to use much more complicated weapons as well as the battlefield. Since there is no gravity, you should keep track of which direction your opponents are coming from and maybe turn this to your advantage.
It previously announced that the game will feature multiplayer modes such as Team Deathmatch, Facility Capture, Orbital Purge, and Skirmish. You can reach this new gameplay video for Boundary below.
About
Set in an alternate near-future timeline where the Space Force is more than a Netflix TV show. Boundary explores space combat like never before. Taking the best of first-person shooter mechanics, adding in Zero-G movement. Surgical Scalpels creates a new visceral experience for fans of competitive shooters. Battle over the remains of space stations or solar arrays on maps that literally defy gravity.
Key Features
A completely new take on the competitive first-person shooter.
An extremely flexible customization system.
A sprawling collection of open-air gravity-defying maps.
World-class visuals built on Unreal Engine 4.
Finally, don't forget to rate your thoughts on the Boundary Gameplay video in the comments section below.