Balance patches and multiplayer problems aside, Infinity Ward's latest addition to the Call of Duty franchise, Call of Duty: Modern Warfare, will get its first seasonal update. While many multiplayer games charge users for the Season updates, Modern Warfare's Season One will be free for every player. Plus, according to the developers, it will be the biggest free content drop in franchise history.
Get ready for the biggest content drop in Call of Duty history
Season One will include new weapons, new multiplayer maps, a Ground War map, 2v2 Gun Fight maps, different game modes, and of course, some balance tweaks. Since release, Call of Duty players seem to be frustrated due to multiple issues surrounding the multiplayer experience. Let's that this patch has what it takes to satisfy the players. You can see the full content list for the Season One below.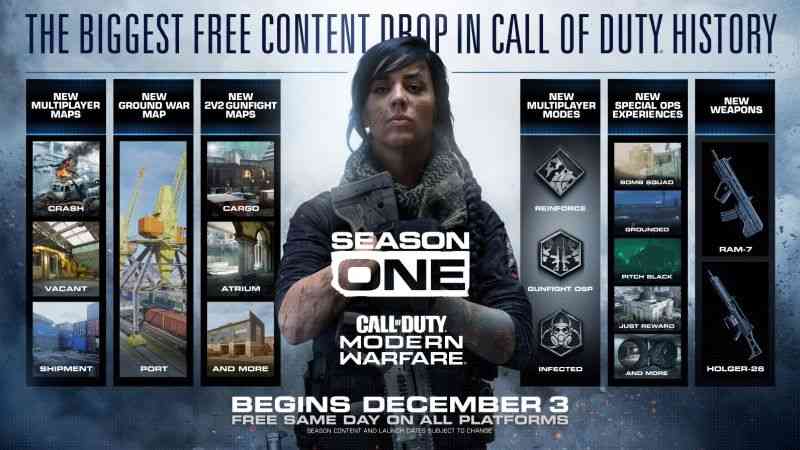 Multiplayer Maps
Ground War Map
2v2 Gunfight Maps
Multiplayer Modes
Reinforce
Gunfight OSP
Infected
Special Ops Experiences
Bomb Squad
Grounded
Pitch Black
Just Reward
"And More"
Weapons