Game News
Battlefront 2 Was Downloaded by 19 Million People When It Was Free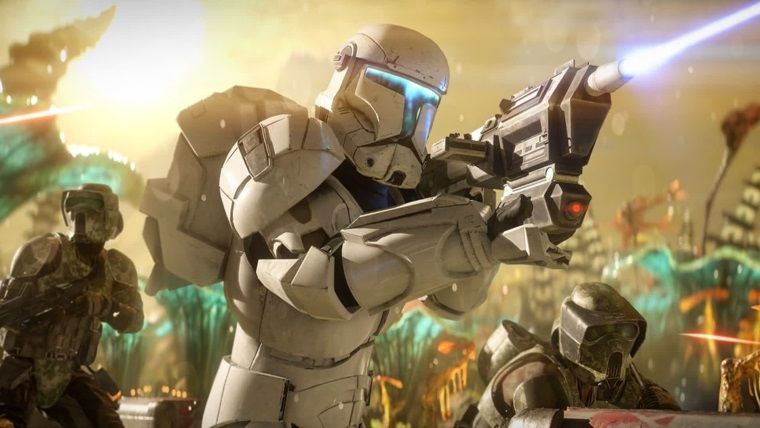 EA Games made a statement through its social media accounts for its Star Wars games and recently announced that the Star Wars Battlefront 2 game, which was free for a short time, was downloaded by more than 19 million people. As you will remember, the game was distributed free of charge for a week on the Epic Games Store. In this process, the download figure seems to have been much higher than expected.
If you see a "shiny" on the battlefront, be sure to show them how to play the objective!

— EA Star Wars (@EAStarWars) January 25, 2021
Star Wars Battlefront 2 Is Out In The Epic Games Store
EA Games made the following statements in the statement: "More than 19M PLAYERS got #StarWarsBattlefrontII from the Epic Game Store promo!🤯Thank you so much for the continued support, even after our final content drop! We'll watch your careers with great interest! May the Force be with you, troopers!"
Of course, as you can see from the description, statistics not certain. Such as how many of the 19 million players downloaded the game or how many of them started to play. Although many players do not naturally play free games on the Epic Games Store, they add them to their account. Therefore, we also curious about other statistics.
EA Servers Was Crashed
As we all know, Epic Games gifted Star Wars Battlefront 2 to gamers in Epic Store last week. And this giveaway attracted great attention. It seems like EA servers couldn't handle this attention because a lot of crash problems occurred. Although EA has made an announcement that the problem has been resolved, the reality doesn't seem like that. Because lots of players are reporting that server crashes continue.
Star Wars Battlefront 2 players have been hit with some server issues, with EA confirming error codes 918 and 623 as a new free offer by Epic Games has gone live. After the great free offer of Epic Games, gamers rushed to play the game. And it seems like EA servers couldn't handle this. EAHelp Twitter account has confirmed that game servers are having hard times with error codes 623 and 918.