Game News
CD Projekt RED Receiving Death Threats Due to Delay
As you might have heard, the delay of Cyberpunk 2077 was a shock for the fans of the game. But it looks like that it is not only for the fans of the game but also for the developer CD Projekt RED.
CD Projekt RED senior game designer says that they are receiving death messages
Andrzej Zawadzki, senior game designer of CD Projekt RED announces this news on Twitter.
Sadly, death threats are a common issue in the gaming community. As Insomniac games also had such death threats because of the changes made to Peter Parker's face on the upcoming game Spider-Man Miles Morales. There are also numerous more things like these in the past. And it looks like it will continue like this.
But any normal person would find this abnormal. Because sending death threats to CD Projekt RED is not something a normal person would do. If it is normal to do such things just because a game got delayed, then it is the best that you should seek professional help. This situation is something that needs more attention on the media. Because if not, we might see some events that we don't want to see in the future too.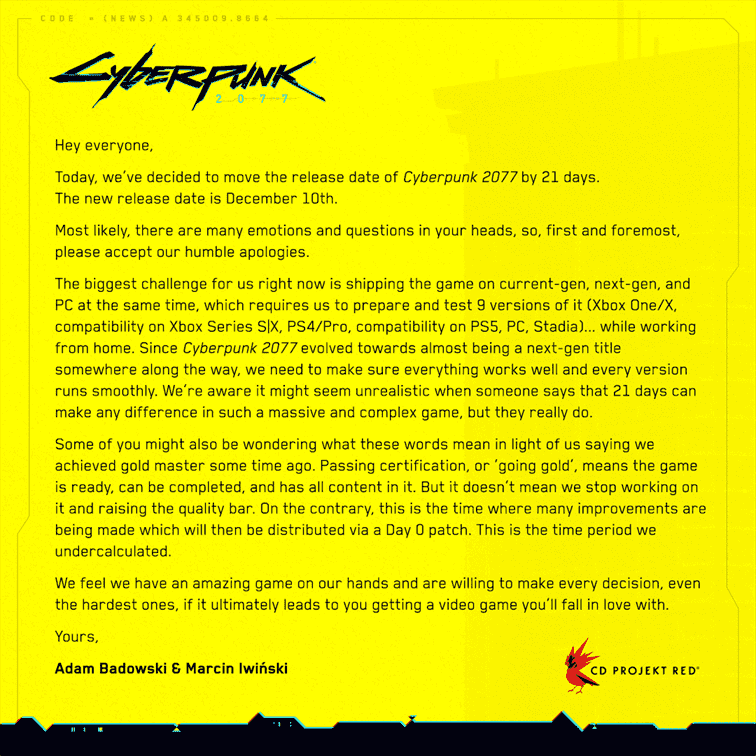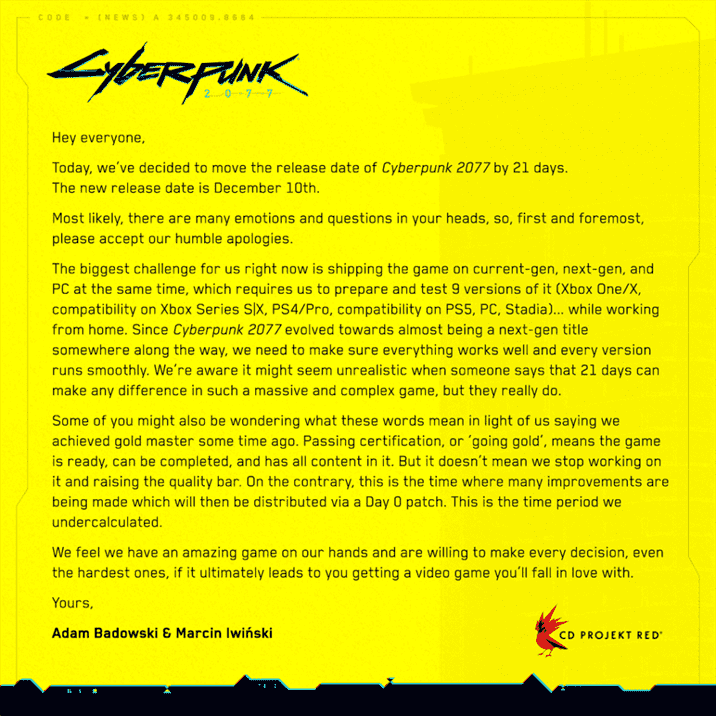 Also, these death threats probably will affect the developers of CD Projekt RED. As they will always stay on toes because of the threats they received over time. But as most of you know, humanity is hard to please. So, no matter how good they will do a game, they will receive negative feedbacks and hate just for this situation.
The new release date of Cyberpunk has been slated for December 10th of 2020, while it is still possible that this could be pushed back again it's highly unlikely but to parrot the words laid out in the original Cyberpunk trailer: "Coming: When it's ready."