Movie News
Chris Pratt To Starr Karate-Themed The Black Belt Movie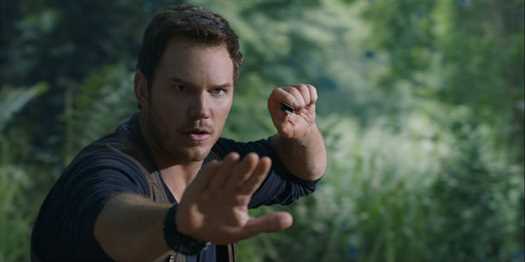 Chris Pratt, who has made a name for himself with big-budget series such as Jurassic World and Guardians of the Galaxy, is preparing to return to the comedy genre with the movie The Black Belt. The film, produced by Monarch Media, is about the effort of a shy and humble teenager to become a karate master.
In this way, his extraordinary uncle guides the young man. It is thought that Chris Pratt will play the weird uncle. Obviously, this seems like a suitable role for him. We shouldn't forget Chris Pratt's role as Andy Dwyer in the series Parks and Recreation, which we saw before on the big screen battling dinosaurs and space creatures. If Andy plays this role with sympathy, he can be quite successful.
The karate theme has handled as a comedy element in The Foot Fist Way and The Art of Self-Defense films in recent years. But The Black Belt seems to progress in a quieter way than these movies, which makes us somewhat doubtful. At this point, who will be the young actor to accompany Chris Pratt in the leading roles may be decisive. Currently, no actors are mentioned for this role.
Chris Pratt Produces The Black Belt Movie
According to Variety's report: No director's name has been specified yet. However, Randall Green will write the script and Chris Pratt will produce the film with the production company Indivisible Productions. He will take on this task alongside producer partner Jon Schumacher and Monarch Media executives Steve Barnet and Alan Powell. Vicky Patel from Monarch will one of the executive producers of the project, which will later present to buyers by the UTA Independent Film Group.
Green also wrote the screenplay for Noah Centino's Netflix movie The Perfect Date, as well as the popular Showtime drama Billions. He is currently working on a movie adaptation of Running with Sherman by Christopher McDougall. He also involved in the writing of Space Jam A New Legacy movie.
Pratt's production company Indivisible Productions is currently working on Saigon Bodyguards. Additionally, Pratt is in the cast of the Amazon series The Terminal List. It is also producing.