Game News
Control May Be Coming To Xbox Game Pass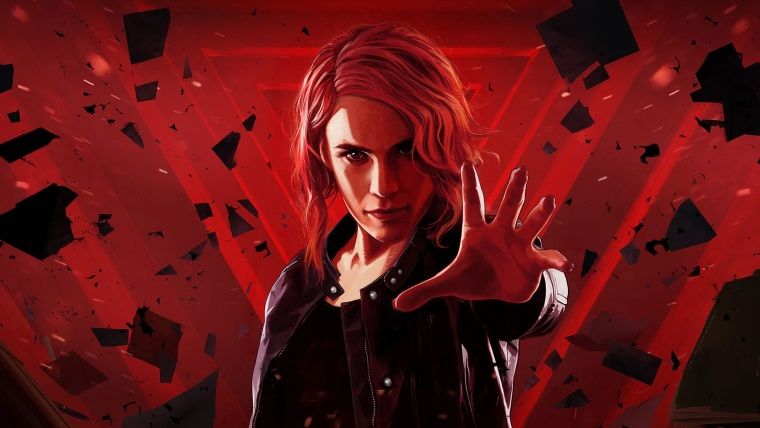 As you know, the Xbox Game Pass library expanding day by day, and future games usually announced with little signs before. A small hint was given for the Control or Control Ultimate Edition with a screenshot of a mail shared on the Xbox Game Pass account via Twitter. The game may announce in December for Xbox Game Pass.
The screenshot shown in the shared Twitter post contains an email. In addition to words that appreciate the success and team of the announcements made so far, there is also a small clue. Melissa McGamePass, Microsoft's Senior Vice President of General Video Game Communications, says the following in her email:
"But guess what? We're not slowing down for December," McGamepass wrote. "EA Play is coming to PC and we have a ton of games slated on top of that! We even included REDACTED, which our fans won't stop mentioning (That's why I sent you that .gif with the sinister red light)."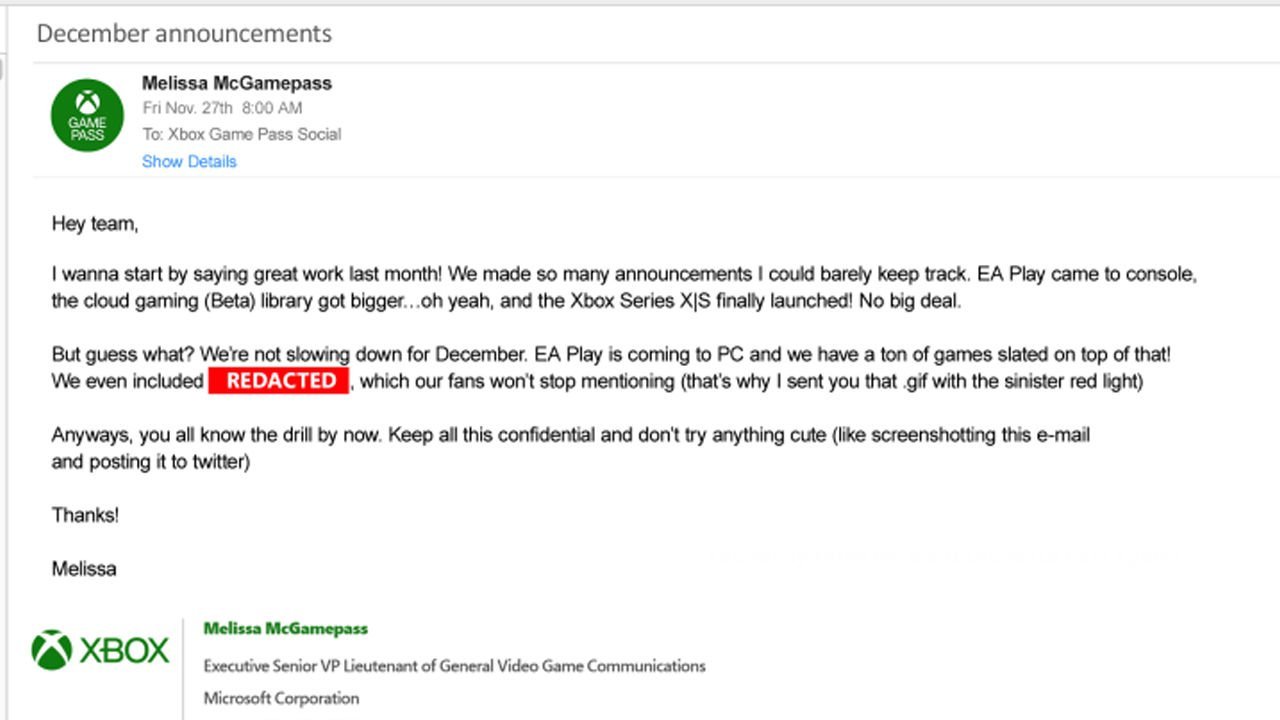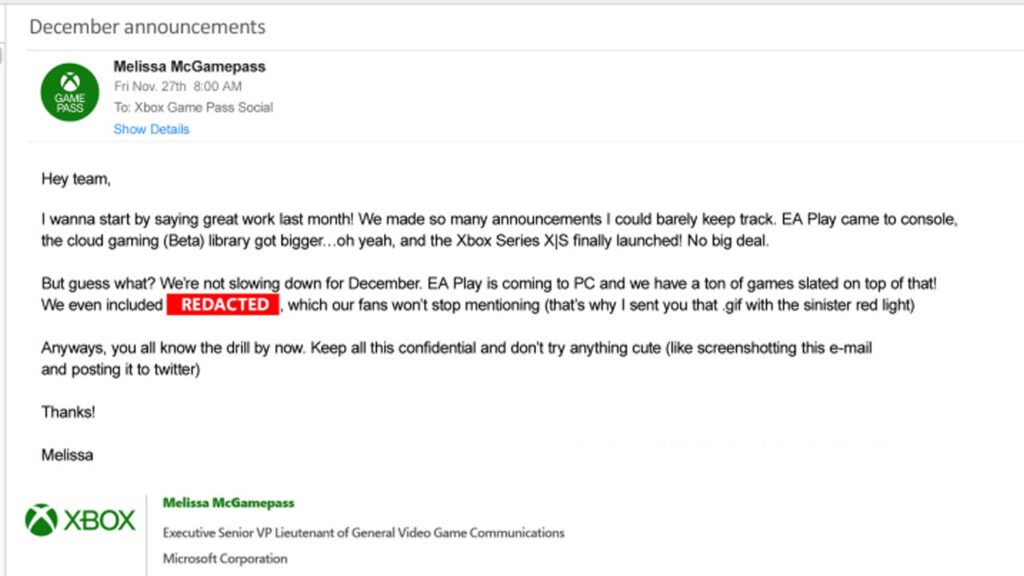 Control May Be Coming to Xbox Game Pass in December 2020
The word hidden in red may represent the color that plays a major role in the marketing and gameplay of Control. Another possibility could mean that this is a different game of course. The last road Xbox president Phil Spencer said. "Control can add to the Xbox Game Pass library, and we pleased with it." He said they could reach more players.
There is also a statement from 505 Games about Control's next-generation upgrades. They explain the situation by saying. "Unfortunately, we cannot offer an upgrade path to existing Control players. Because we are making additional development on the Control Ultimate Edition only on next-generation platforms." In other words, if you have Control Ultimate Edition on your current-generation consoles, you will be able to develop free of charge for the next-generation consoles. But this is the only way to upgrade. They planning to release the PS5 and Xbox Series X/S versions at the end of 2020, but that delayed to early 2021.
If it comes to Xbox Game Pass for Control, we may see a Switch announcement later. It also said that it can play on Nintendo Switch via the cloud. What do you think about this subject? Don't forget to share it in the comments.
Honestly we have no idea what gif or sinister red light Melissa is referring to pic.twitter.com/QaOK7jZNkM

— Xbox Game Pass (@XboxGamePass) November 29, 2020