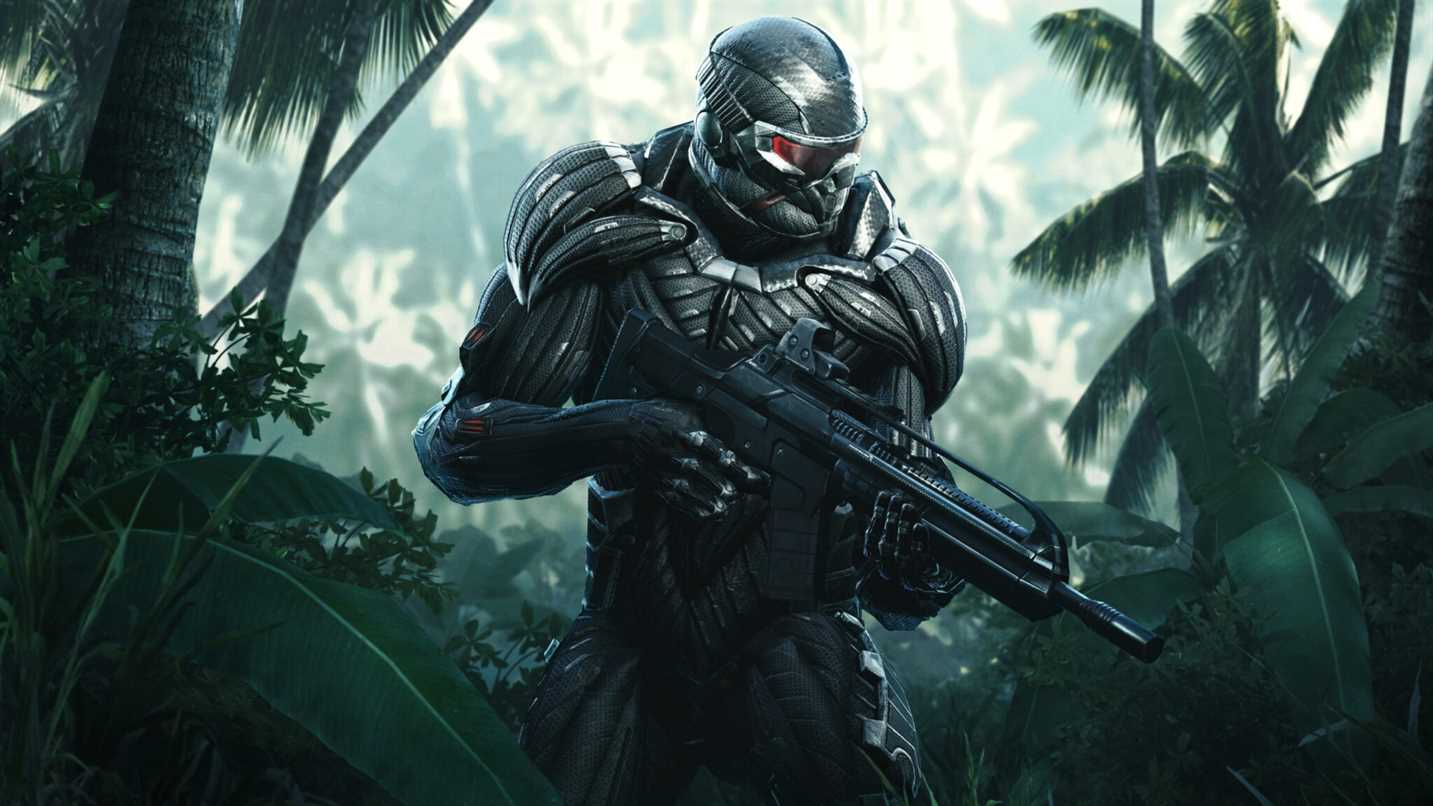 Before begin, I have to say; this is just a Nintendo Switch review for Crysis Remastered. Because the PC, PlayStation 4, Xbox One versions of Crysis Remastered, which will take its place on the market on September 18, 2020, will be graphically different from this version.
For those who don't know, let me quickly explain the difference between Remastered and Remake: Remastered is a remastered production. The remake is a product that developers made from scratch. In other words, Crysis, which was developed with the Cry Engine 2 graphics engine 13 years ago under normal conditions, seemed to be a production that did not even need renewal. So one of the best things to do to this game should be Remastered, not Remake. The gamers also didn't want a remake. You can see it on the Teaser. The original Crysis is still ahead of today's games when we talk about graphics. It is a game from 2007 can you believe that?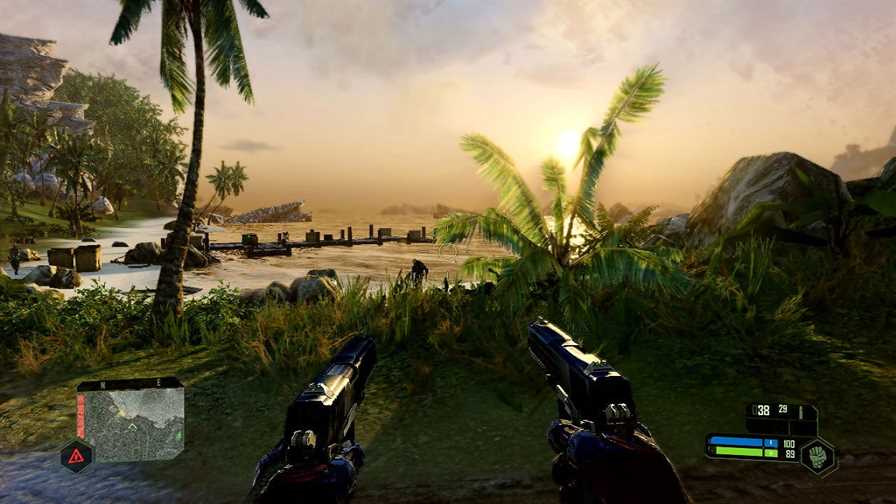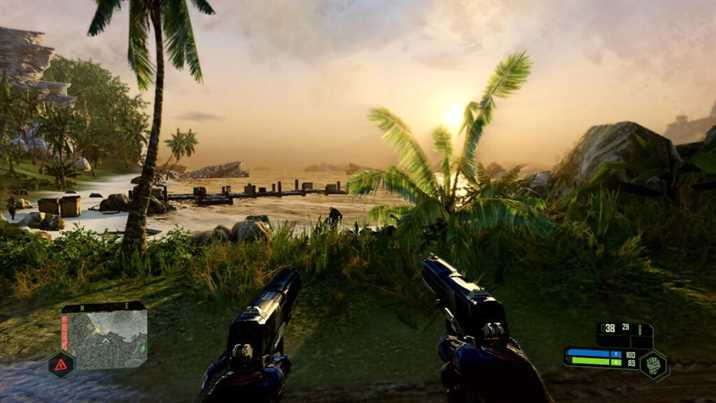 Crysis Remastered Nintendo Switch review
Despite all this, it still is a product that needs a Remaster. Because it has still a lot of potential in it, we all agree that the original game offers incredible graphics, but it is problematic in most of today's PCs. Although the PC version didn't take its place on the market yet, my mind is focusing on that part. Because the CryEngine been renewed and fixed many times since 2007. It was updated into several versions, adapted for consoles,  it even became a brand new face for VR platforms. Every year, at the beginning of each summer, I start the Crysis series just like other games. Some games have great memories. And Crysis is only one of them. Like Pavlov's Dogs, I condition myself to this game. Even today, it is a game ahead of its time.
This idea may be different for you, or you may agree with me, but Crysis is one of the games that every generation should try. Even those born on the day of the game release are now waiting for this game like a new game. It is such a cult production.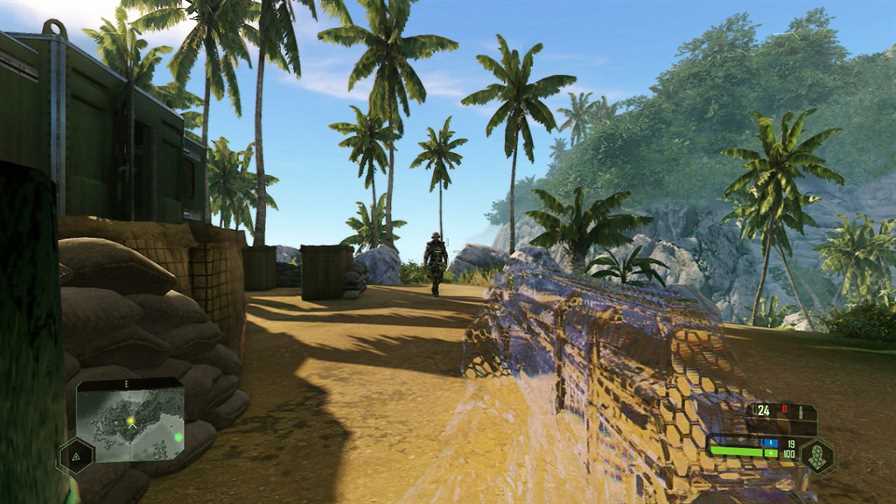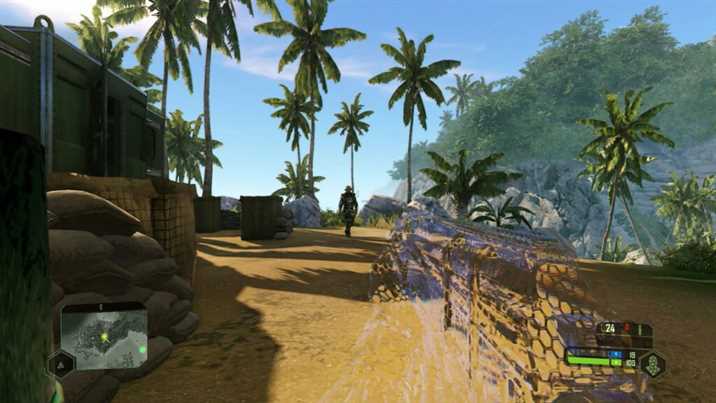 A year ago, I learned that Crysis Remastered would take its place in the market, at the Gamescom 2019 era. But I couldn't go beyond saying "Wow!". Because it did not create much excitement for me as it did for everyone, but the reason I said "Wow!", was that a part of me wanted to see this game again. Although the only Remake productions that impressed me during this period were Resident Evil 2 and 3, and I hope Mafia: Definitive Edition. Nothing else comes to my mind when it comes to Remastered. But these are just usual Remastered games for me. Crysis Remastered Switch, on the other hand, changed my mind slightly. While giving examples of remake productions, I can now say that Crysis Remastered impressed me as Resident Evil did.
Here is Switch Version!
We don't have to tell the story of the Crysis series, the Yerli brothers who are the head of the company, the gameplay dynamics of the game or similar technical features. Here I will only compare the renewed features and additions. Still, I will touch on a few topics. Crysis Remastered is a semi-open world, just like the original game. The subject of the story is also a production that proceeds in the same linear way. We fight our enemies with our suit called nanosuit with many features such as Maximum Armor, Maximum Stealth, Maximum Power, Maximum Speed. In my experiences from noob to pros, the power mode, speed mode to get somewhere quickly, and the armour mode, except for stealthy advancement with invisibility, were generally not used in any way. When the features I mentioned finished, our nano suit would automatically enter armour mode.
Armour and stealth mode gained great importance with Nanosuit 2.0. Due to this situation, the armour mode great importance in Crysis Remastered. Because even in the usual way, bullets hitting us gives too much damage and cause us to die instantly. This is one of the reasons that we have to activate the armour mode much more. Thus, the level of armour is decreasing, not our health. This was the only detail that caught my eye in terms of nanosuit.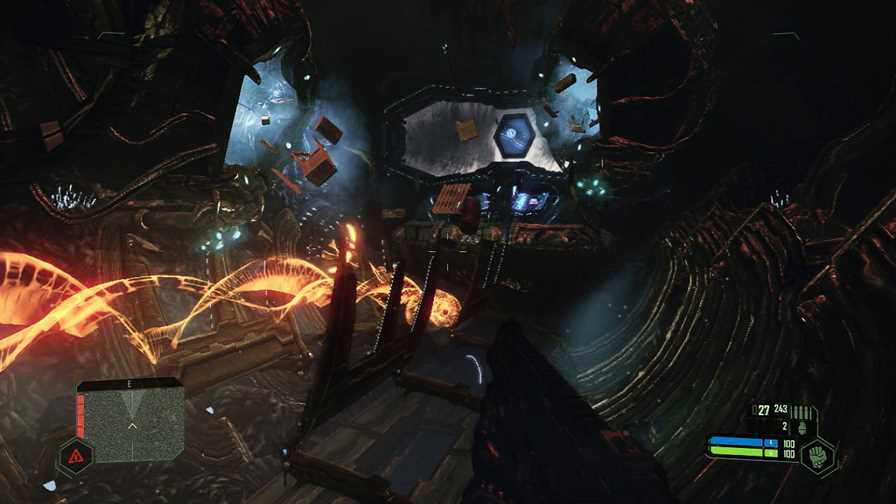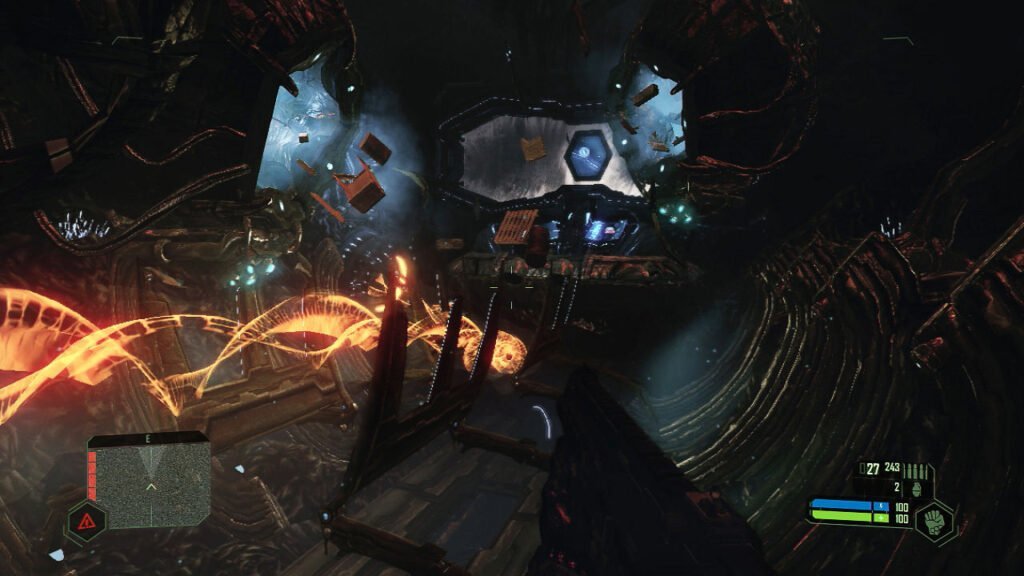 Performance on Nintendo Switch
When Crysis came out, in 2007, if a computer ran Crysis well, then we accepted it as a NASA computer. There was a myth like: If a pc can run Crysis, then it can run every game and Software. For example, if a new video card, processor or RAM would come out, it would be tested with Crysis. This is some tactic that even people use today. If any of this hardware were not suitable for Crysis, it would be view as trash. This put the hardware developers in a challenging situation.
With its graphics, gameplay and details, it was so extreme that even Bill Gates said that he wished to publish Crysis.
When we experienced Crysis Remastered with the Nintendo Switch both handheld and connected to the TV, we did not see a visual quality that puts us on the PC effect, but we saw the best for the Switch. But don't misunderstand me, I just didn't felt like in 2007. This is about Switch, Nintendo's game console. It was able to give the most extreme graphics and performance, both portable and connected to the TV. While this is the highest capability, the Switch has to offer. It could be the most advanced Crysis Remastered game Crytek adapt to Switch.
Despite all this, here is the most advanced FPS game that uses all the power of Nintendo Switch. I think the only bad thing is that the loading screen takes a little longer. I can say that it's like the Grand Theft Auto V's life-ending loading screen.
So the bottom line is, here's a game with the most advanced graphics ever on Nintendo Switch. However, these are the lowest graphics I see when I compare the graphics with the other Crysis games. It is also related to the console. Still, I don't think you will see any better graphics on Switch. The real Crysis Remastered will be with us on September 18 for other platforms.
Crysis Warhead issue
One of the common points of the discussions on social media and the questions on Reddit platforms is whether there is a Remastered version of Crysis Warhead or not.
Why there is no Crysis Warhead?
I want to answer this question with my thoughts: The game is Crysis Remastered. Even Crysis Warhead designed as a DLC; the game is independent. So I don't find it right to associate Crysis Warhead with the first Crysis. Maybe, in the future, we will see Crysis Warhead as another Remastered version of the game franchise.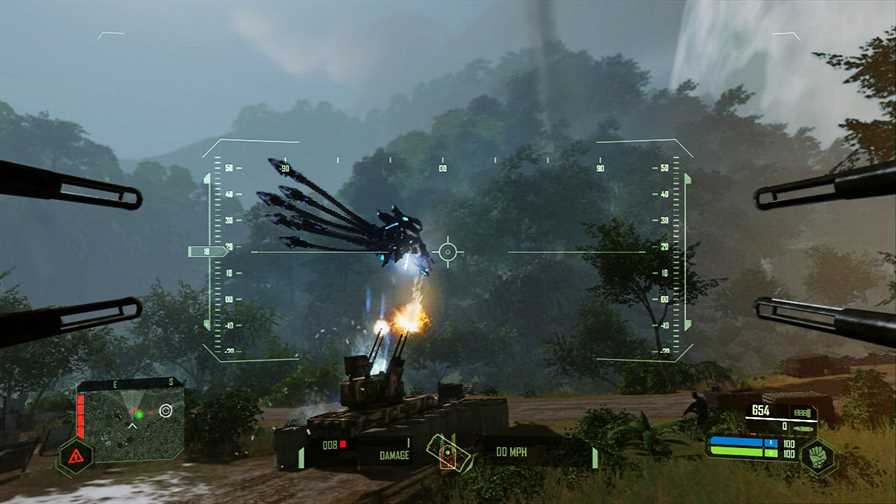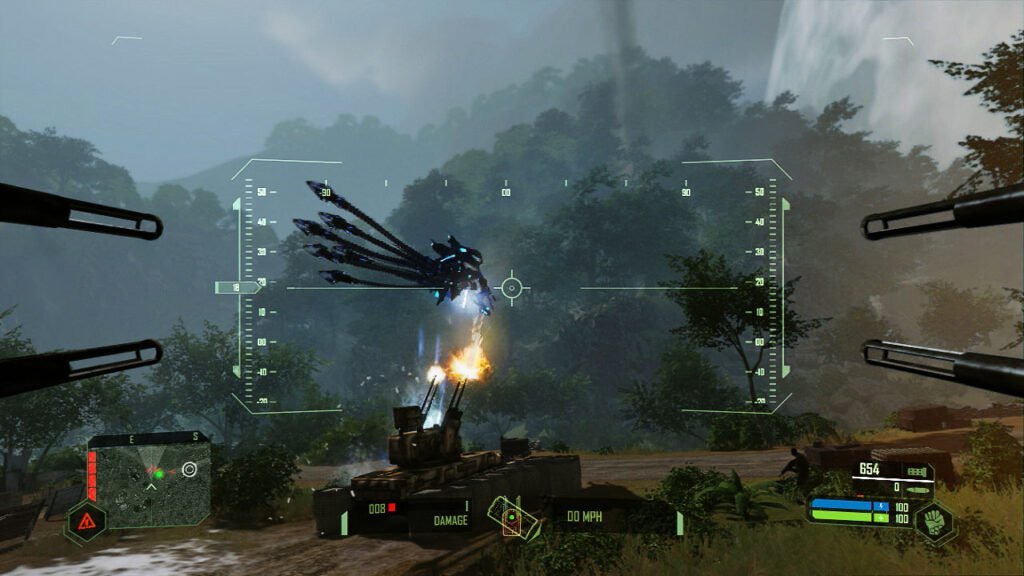 Last Words for Crysis Remastered Switch
Crysis Remastered is Nintendo Switch's most realistic graphics game so far, as well as the best FPS game. The graphics level of the game, which is said to not appeal to the original Crysis spirit, formed due to the limitations that Nintendo Switch has. There is no need to blame the game for that, as the game is still a cult for most of us. I think the only boring thing in the game is the length of the loading screen. The game was already excellent back then when it comes to the quality of the gameplay, the story, the game music that composed by Inon Zur. With the Crysis Remastered Nintendo Switch version, the game has gone a step further.
Nevertheless, let's remind you that this will not be the original Remastered version, and the copy of the product will release on September 18 for PC, PlayStation and Xbox platforms. And if you are a PC user and want to play Crysis: Remastered, you should check if your PC can run Crysis Remastered.
We hope you liked our Crysis Remastered Nintendo Switch Review. You can share your thoughts with us, in the comments section.