Game Review
Foregone Review: A Great Pixelated Platformer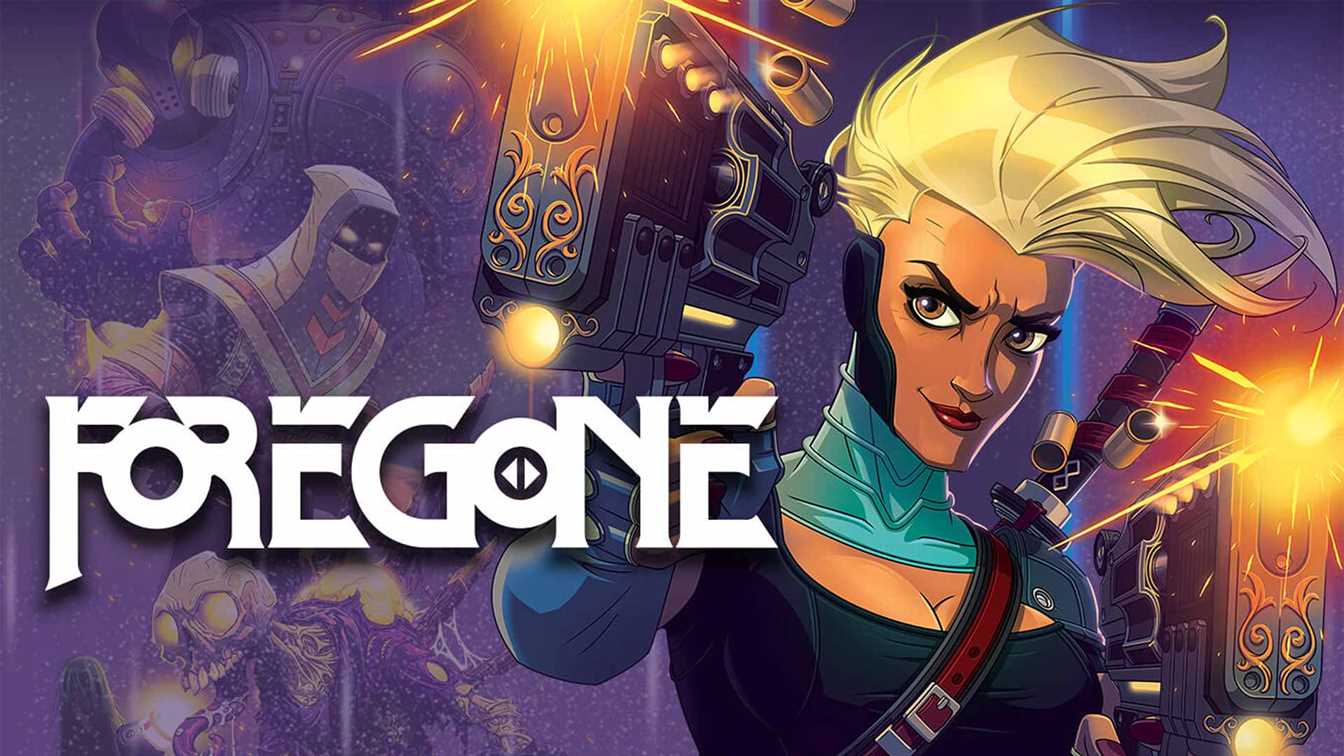 Foregone is new action-platformer for PC and consoles. It has been developed and published by Big Blue Bubble. Its gameplay is easy and very simple to get used to. Also, it looks like a 2D version of Horizon Zero Dawn. If you don't have PS4 or a proper PC to play Horizon Zero Dawn, you can play this game with a blonde cute protagonist. I really had a great time while writing my Foregone review.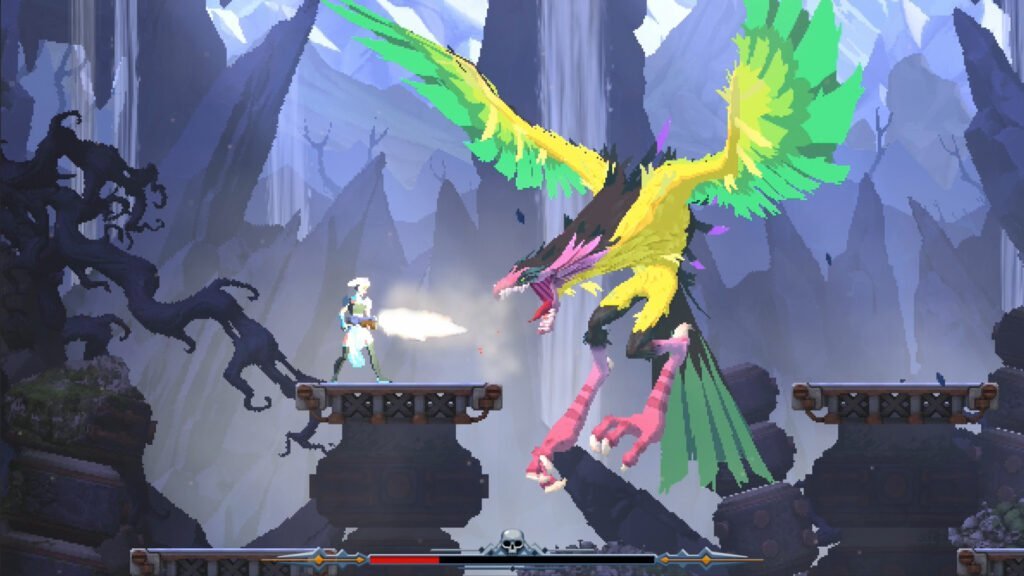 Foregone Review
The lead female super-hero called Arbiter is highly cool. I like to play with female protagonists and heroines. You can think I balloon it, but Foregone is a stunning platformer. You'll realize that this is entertaining when you play. Plus, this pixel artwork will be played on next-gen consoles. To play this game on next-gen consoles will be a great pleasure for. I have played on PC to review it. Now, let me tell you to talk about Foregone, its gameplay and other specifications.
Graphically, this game doesn't look photo-realistic or next-gen with its visuals. It is created out of pixels and this is awesome. This detailed world offers pixel art and gorgeous visuals. It sets in a post-apocalyptic world called Calagan. An entity known as the Harrow is assaulting the world around you. The Arbiter, your protagonist, is the last chance of the world. The super soldier Arbiter is a master of weapons. Her quest is to get rid of Harrow from Calagan. The story is that's all in general terms.
You have a few weapons to play with. You will mix up the permanent skills and upgradeable weapons. By using them, you will feel comfortable in the matter of winning a victory within the game. Types of weapons are a bit limited. However, I can say this game is pretty player-friendly. Arbiter (your female protagonist) will always be equipped with a melee weapon and a ranged weapon. Moreover, each type of weapon has different playstyles and stats and it will affect your gameplay. It can be modified respecting combat system and weapons.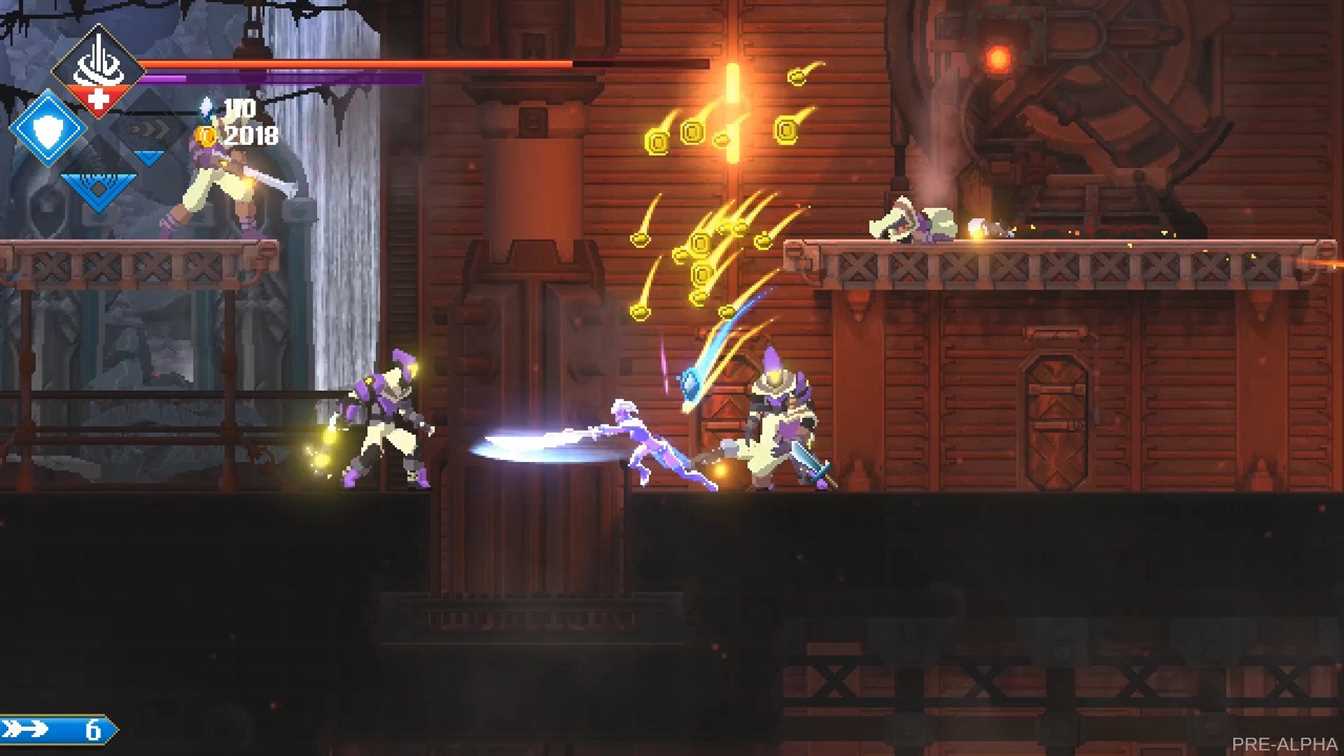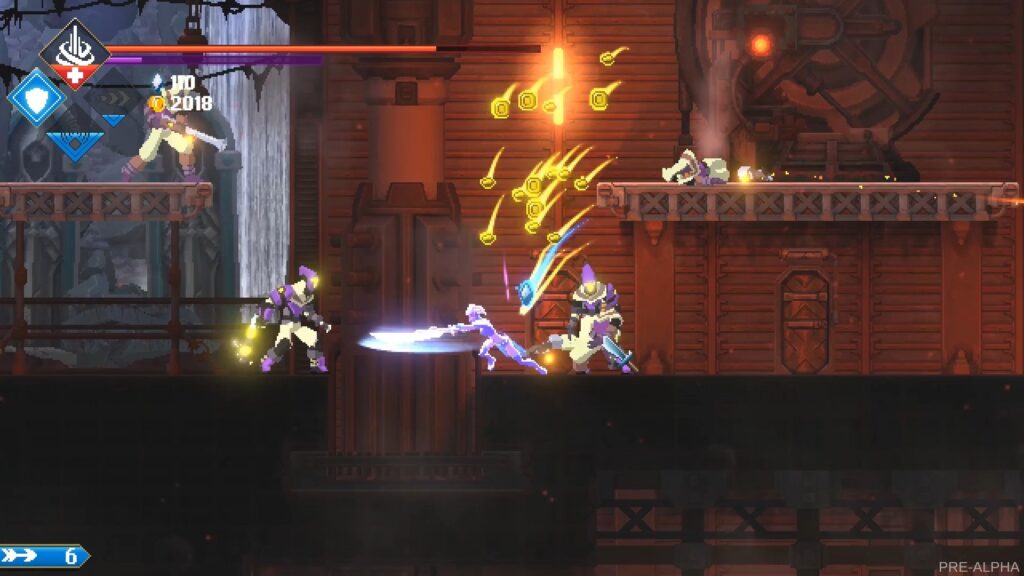 Arbiter, the Great Heroine
Additionally, enemies will drop new weapons and pieces of equipment to get as you defeat them. Also, you can get gear to drop as well in the form of a chest piece, a ring, and a trinket. Gear has three different quality levels: Gray, Blue and Purple. Purple has the highest level. Long-range weapons aim to the closest enemy. You can restore them by using a melee weapon to defeat an enemy. So, you will be switching between these two types on the screen while playing. Additionally, you can salvage your weapons.
Also, you can teleport to the waypoints. If you reach a waypoint one time, you can teleport to that spot in the world after you die. So, you don't have to go through the entire level again. This is a good advantage within the game. So, you shouldn't skip returning to the hub if you see a waypoint. Hubs let you teleport back home and upgrade skills and weapons. Plus, navigation becomes cool after unlocking the air dash ability. Dashes provoke momentum and help her travel more quickly.
Meanwhile, there are a variety of enemies, it's nice to see different enemies as the play progress. Of course, some of them are more challenging but since you will be equipped with dropped weapons and skills, so you can easily handle it. Boss fights? Yes, you have to fight against them. Furthermore, each boss has unique abilities with visual cues that you need to pay attention to. Defeating them on the first attempt is up to you and the protagonist's upgradeable skills.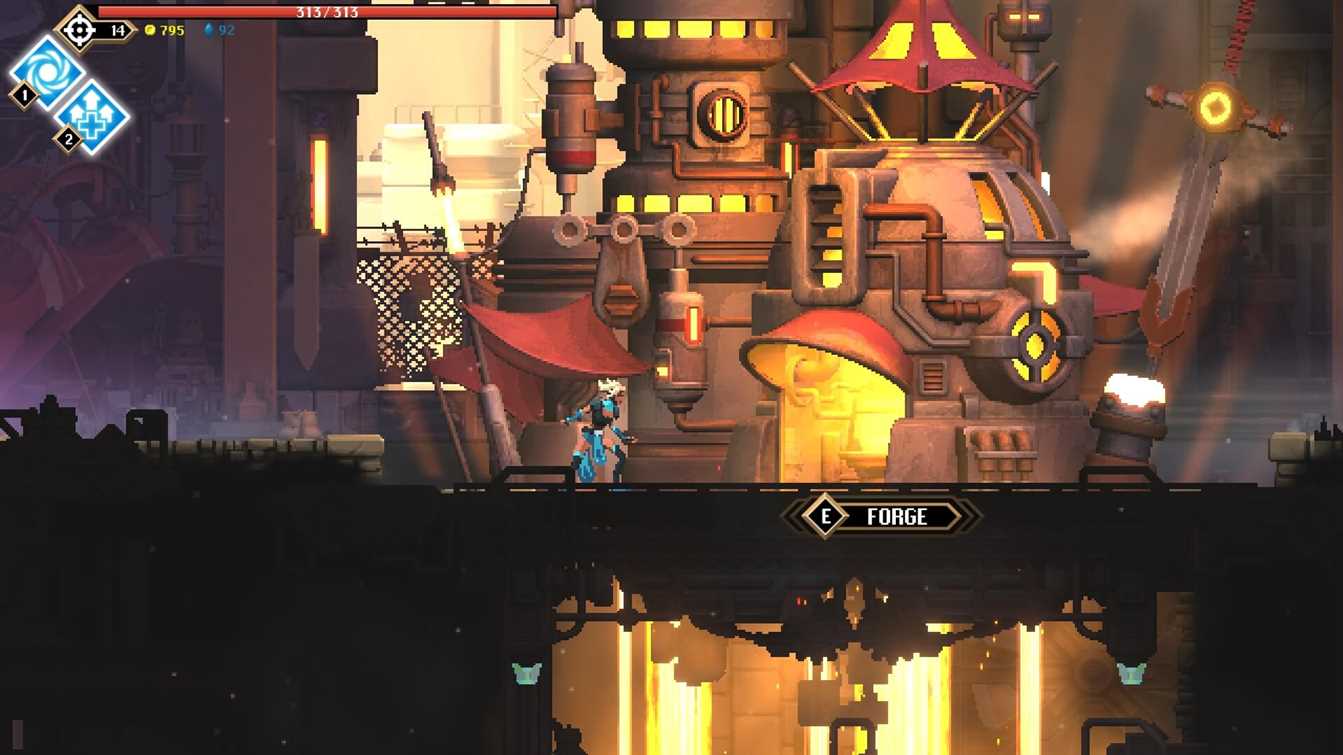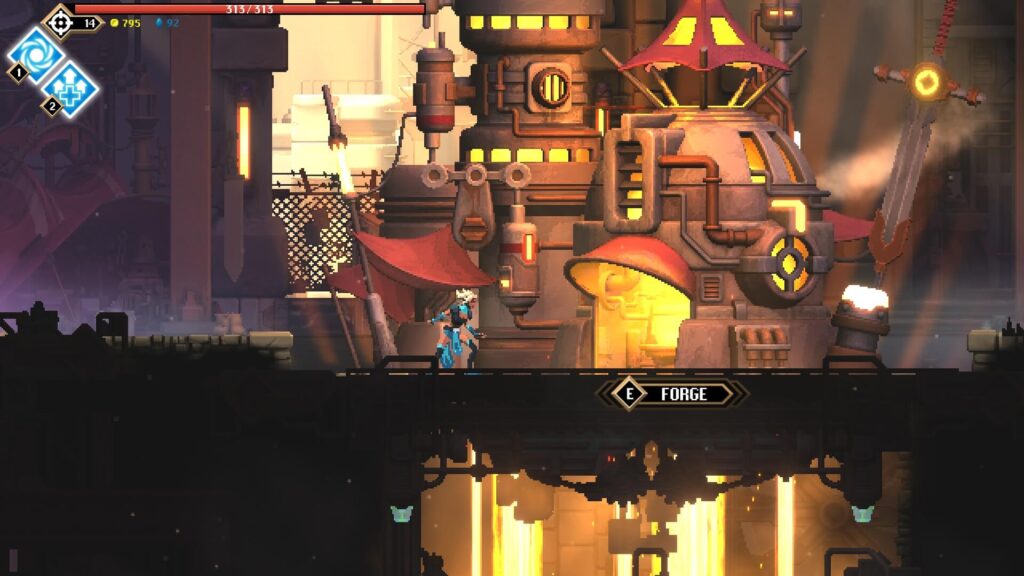 Conclusion
While I'm ending my Forgone review, I want to say that Foregone is a simple but well-designed action platformer. The game's animation and the art style is awesome. I believe that it will satisfy you visually. It will remind of you Deadcells but Foregone is better than it in visuals and voice acting. Also, the action is fast and fluid. It is a good game with a Metroidvania structure, looting mechanics and a soul like tendencies. Lastly, Foregone is available now on The Epic Games Store for PC, PlayStation 4, Xbox One, and Nintendo Switch.