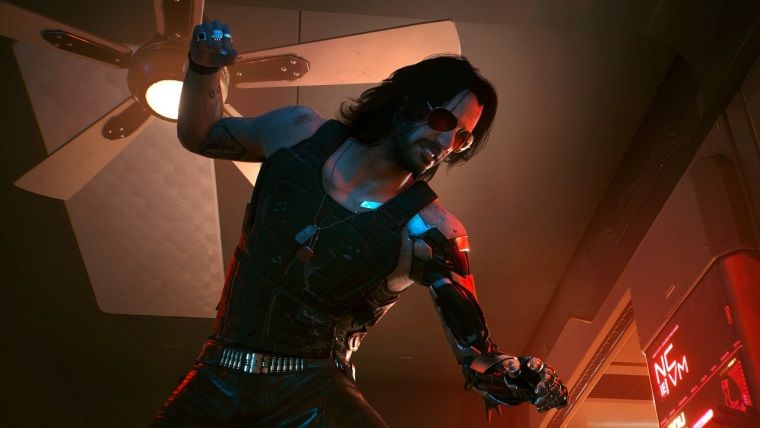 CD Projekt Red released new videos for Cyberpunk 2077 with its new Night City Wire event. In this presentation, which organized as previously explained, the company also focused on the Johnny Silverhand character played by Keanu Reeves and included videos with the famous actor.
CD Projekt Red released new videos for Cyberpunk 2077
As you know, Johnny Silverhand will take place in the game as one of the most important characters we will encounter in our Cyberpunk 2077 adventure. CD Projekt Red released new videos for Cyberpunk 2077. Also, this character, played by the famous actor Keanu Reeves, will appear in many key points of the game. In this character-oriented promotional video, which is very important in the story, we also see how Silverhand is at the center of the events. CD Projekt Red also released a promotional video about Keanu Reeves' involvement in the game. Here, we see that the Motion Capture works involving Reeves also included. Keanu Reeves has given the character to life both in terms of animation and voiceover.
In addition to these Johnny Silverhand-focused new videos for Cyberpunk 2077, a video explaining the world and gameplay dynamics of the game also released. This video includes a lot of information about Night City, especially the story details. We also see that there are some details about the character development system, perks, and weapons. We have to admit that these videos with different venues and events reinforce our excitement a little more.
More Than 100 Songs
CD Projekt Red released new videos for Cyberpunk 2077. Another important detail announced in the program was the soundtrack of the production. There will be more than 100 songs in the game. In general, it is seen that the 90s are dominant in these songs. The soundtrack of the play includes works by artists such as Jewels, Grimes, and Gazelle Twin.
Finally, let's remind you that Cyberpunk 2077 will release on December 10 for PC, PS5, Xbox Series X, PS4, Xbox One, GoG, and Stadia. Also, if you buy the game on PS4 and Xbox One consoles, you will be able to update to the next-generation version for free.