Game News
Dungeons Dragons Dark Alliance Release Date Announced
It has been a long time that we hear nothing from the makers of Dungeons Dragons Dark Alliance. Tuque Games, developers of the game, has been in a silence for a long time. But Tuque Games is here and they have great news. They announced Dungeons Dragons Dark Alliance release date.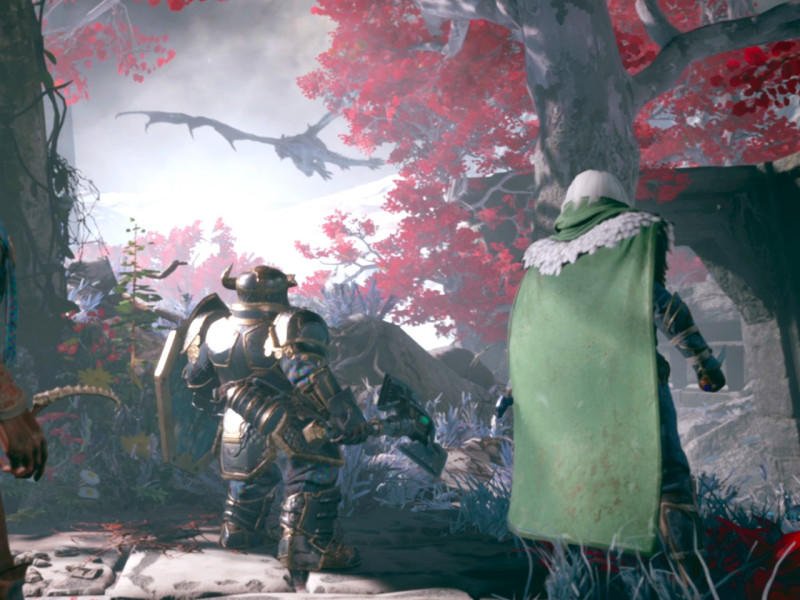 With the release date, they even published a gameplay trailer. In the trailer, we see that Dungeons Dragons: Dark Alliance will be a third-person action RPG. There is a lot of flashy moves in the gameplay video. And we hear Ozzy Osbourne's "Straight To Hell." in the background of the gameplay trailer.
In the PlayStation blog, studio head of Tuque Games, Jeff Hattem said: " In Dark Alliance you and up to three other friends take on the roles of the four most iconic D&D characters created by R.A. Salvatore – Drizzt, Cattie-brie, Bruenor, and Wulfgar – as they beat back an onslaught of monsters that have invaded Icewind Dale in search of a powerful artifact: the Crystal Shard.".
He continued: "We like to say that Dark Alliance is D&D after everyone has rolled for initiative. Our game is focused on combat. Each playable character has more than 50 combat abilities to master, giving you a lot of tools at your disposal. Our game is even better when you play with friends. We put the power of progression in the hands of the player, allowing you to largely choose in what order you complete the Dark Alliance missions. Exploration is encouraged. Sometimes you might find a secret room or a puzzle that grants you new loot. Replaying levels is encouraged too. Up a mission's Challenge Rating and take on harder enemies to get better loot."
Dungeons Dragons Dark Alliance Release Date
The third-person action RPG will release on June 22 for the PS4, PS5, Xbox One X, Xbox Series X/S, and PC via Steam.
You can watch the gameplay trailer below. Stay tuned and enjoy.