Game News
First Path of Exile Expansion of 2019, Synthesis Launches for PC and Xbox One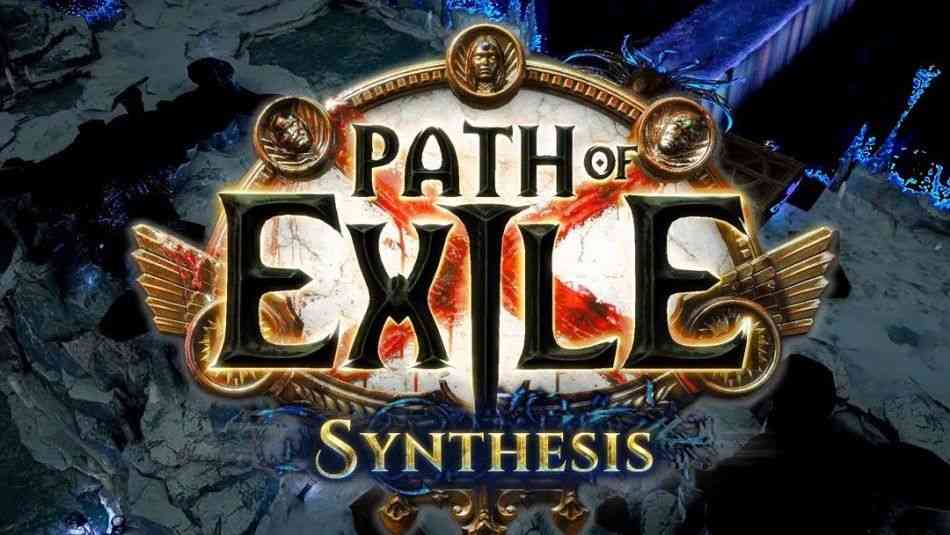 Grinding Gear Games announced that the first expansion of 2019 for their award-winning RPG, Path of Exile: Synthesis, will launch today at 12:00 PM PST for PC and Xbox One. Path of Exile's long-awaited debut for the PlayStation 4 will happen later in March 2019.
Path of Exile Synthesis Release Date
"We expect that 2019 will be the biggest year in Path of Exile history, starting with the launch of Synthesis in March," commented Chris Wilson, managing director of Grinding Gear Games. "More exciting news is coming soon including details about the inaugural ExileCon convention this November!"
In Path of Exile: Synthesis, players will meet Cavas and help him recover his lost memories by fighting their way through them. Chaining these memories together will provide valuable rewards, new crafting opportunities, and deadly boss fights.
Path of Exile: Synthesis also introduces two new spellcasting archetypes to the game, the Holy and Chaos casters, along with a host of new spells such as Divine Ire, Purifying Flame, Wave of Conviction and Soulrend.
Path of Exile: Synthesis Features:
The Synthesis Challenge League: With a fresh economy and new mechanics, the Synthesis Challenge League is ideal for existing, returning, and brand-new players to experience the award-winning gameplay Path of Exile has to offer.
A Mysterious New NPC: In Path of Exile: Synthesis, players will meet a new NPC called Cavas and help him recover his lost memories by fighting their way through them and then stabilising them to collect a fragment of that memory.
Synthesize New Areas: Cavas' memories can be combined to synthesize dangerous and unstable new areas that players can run for valuable rewards. Players will discover many strategies for combining memories for maximum rewards, including challeging boss encounters and their valuable treasures.
Fractured Items: While exploring Cavas' memories and areas synthesized from them, players can find Fractured Items, a new type of rare item that has some of its properties locked in place. These properties can't be modified by random crafting actions performed on the item, which makes them a powerful way to craft efficiently.
Synthesized Items: Players can combine Fractured Items in a device to create a Synthesized Item – a special base type where the implicit properties are influenced by the properties on the Fractured Items consumed. These Synthesized Items offer very powerful crafting opportunities.
Betrayal goes Core: Due to popular demand, December's BetrayalLeague is being integrated into the core game as evergreen content.
Balance: Path of Exile: Synthesis includes a balance focus on spellcasting, especially around improving hand-casting (casting a spell naturally without using a totem/trap/mine to do it for you). This process includes a numerical balance pass over all offensive spells in the game.
New Archetypes: With its emphasis on spellcasters, this expansion also introduces two new character archetypes – the Chaos and Holy casters. The new skill and support gems added for these archetypes also affect dozens of other Path of Exile builds that might find them useful.
New Gems: Path of Exile: Synthesiscontains 14 new Gems, including seven new Skill Gems, four new Support Gems and three complete revamps to existing Gems.
New Items:&bsp;Like any Path of Exile expansion, Synthesis contains masses of valuable new items to find and hoard. Alongside the new Fractured and Synthesized Items, players can discover 16 new Unique Items and 16 Divination Cards designed by Path of Exile's supporters.
The Atlas has Shifted: The Atlas of Worlds (a chart of Path of Exile's end-game maps) has been updated, with new positions for existing maps, and many more secret player hideouts to discover attached to these maps.
Available on PC, Xbox One and soon, PlayStation 4: Path of Exile: Synthesis is not just coming to its existing platforms of PC and Xbox One, but will also be available soon on PlayStation 4. All versions are, of course, 100% free to play.