Game News
GeForce Now 15 New Games Added This Week
New game announcements added to the library for GeForce Now games continue to come. It was announced that 15 more games were added to the cloud-based GeForce Now system, which started to serve with servers in many countries with Game+. The list of games added the productions on sale, and the official statement is as follows;
15 new games are added to the GeForce NOW library this week in the GFN Thursday Updates. A special GeForce NOW Award awaits GeForce NOW members, along with new game titles coming with RTX and DLSS support.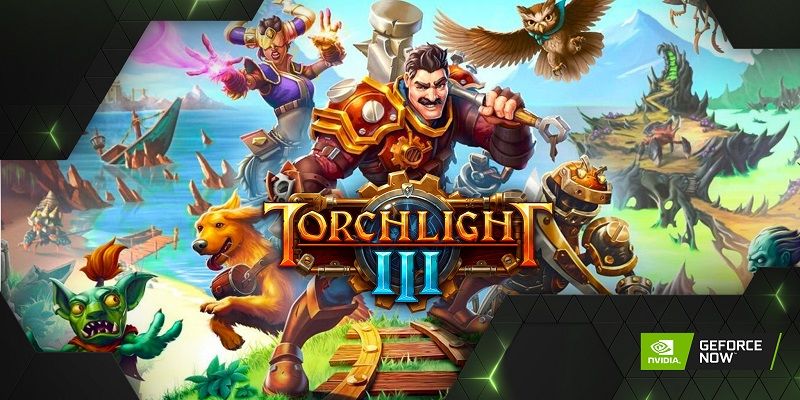 GeForce Now 15 New Games Added This Week
One of the benefits of being a GeForce NOW member is gaining access to exclusive rewards, from free games to in-game content, discounts, and more. This week, members will have the opportunity to access the rare Noble Oasis outfit in the game Spellbreak. Spellbreak in-game award, Discord, ARK: Survival Evolved, Hyperscape, Warface, Warframe, and more awards meet with GeForce NOW members.
GFN Thursday Updates Game List
GeForce NOW members will also have access to new expansions and RTX support updates for several games. Mortal Shell gets full RTX support, while Medieval Dynasty and Observer System Redux get DLSS support to improve image quality while maintaining frame rate.
This week's full list is as follows:
Nigate Tale (on Steam on April 12 at the same time as the world) – 15% off until April 18
AO Tennis 2 (Steam)
Beholder 2 (Steam)
Far Cry 2: Fortune's Edition (Epic Games Store)
Outriders (Epic Games Store)
Postal 4: No Regrets (Steam)
Sheltered (Steam)
Shio (Steam)
Tomb Raider IV: The Last Revelation (Steam)
Torchlight (Steam)
Torchlight III (Steam)
Trine: Enchanted Edition (Steam)
Vigil: The Longest Night (Steam)
Werewolf: The Apocalypse – Heart of the Forest (Steam)
Yes, Your Grace (Steam)