Game News
Kratos Is Coming To Battle His Way Through The Fortnite Universe
It seems that Kratos, who has dried the bone of Olympos, is about to step into the world of Fortnite this time. Kratos, who switched to Nordic mythology with the game God of War released in 2018. Also, embraced many awards including the award for the game of the year with this game, and was almost reborn. While we were waiting for the sequel with great curiosity. So, we can say that Kratos appeared in a place we never expected.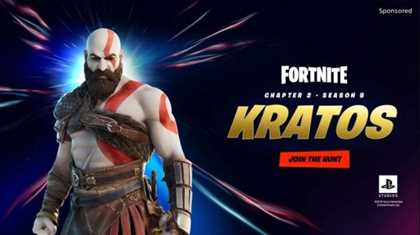 Kratos Comes To The Fortnite
We can say that Fortnite, one of the most popular games in the world, especially in America, has shown its popularity once again with the latest events. First of all, let's talk about some statistics about the game. In recent months, the famous singer Travis Scott attended an event in the game and had a big concert with his huge appearance in the game. It stated that the famous singer received 20 million dollars from this event alone.
The other information disclosed is a little more current. The last Galactus event for Fortnite, organized in collaboration with Marvel, came with a huge success statement regarding the number of players. According to the statement made, during this event, a simultaneous player record was broken with 15.3 million players.
When we look at the Kratos visual leaked on the Playstation Store page. So, we can say that the character will be added to the game very soon, as expected, although there is no detail about it yet. Of course, with this update, which will be exclusive to Playstation consoles. We will have the chance to check Kratos once again before God of War 2, albeit slightly different. On the other hand, God of War director Cory Barlog stated on his Twitter account that he has no knowledge of this issue.
Kratos will be a skin soon! (Reposted for a better image) pic.twitter.com/S6lgYMcGJR

— HYPEX (@HYPEX) December 2, 2020