Game News
Marvel's Avengers War Table Event Video Game New Trailer (2020)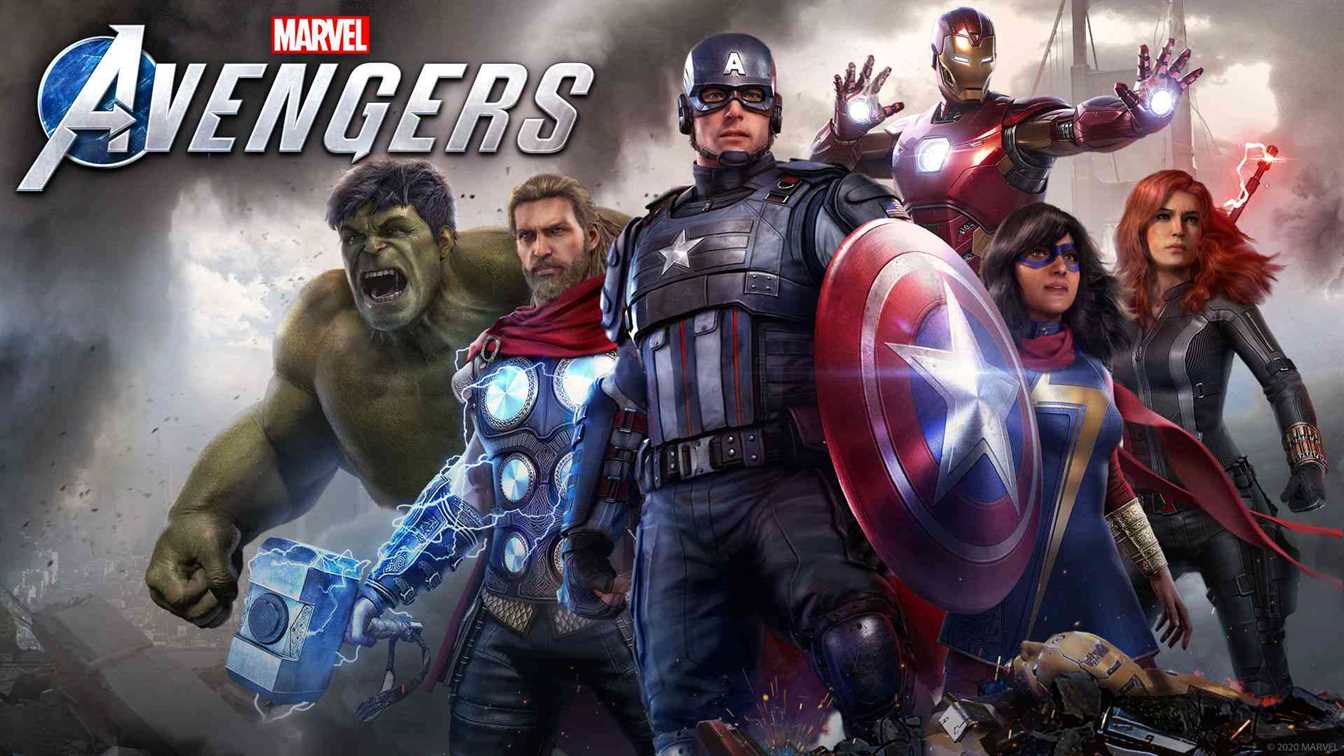 Today, Square Enix's the first Marvel's Avengers WAR TABLE event premiered. We got some new information and details about the new Marvel Avengers game. So let's take a look at the details and some general information about the game.
Avengers will be released for Stadia, Microsoft Windows, PlayStation 4, and Xbox One on September 4, 2020. The game will also release on the PlayStation 5 and Xbox Series X when the new consoles are out. PS4 and Xbox One users will be able to upgrade their games to new consoles for free. But it won't be released for Nintendo Switch.
The game was originally set to release on May 15, 2020, but later, it has been changed to September 4, 2020.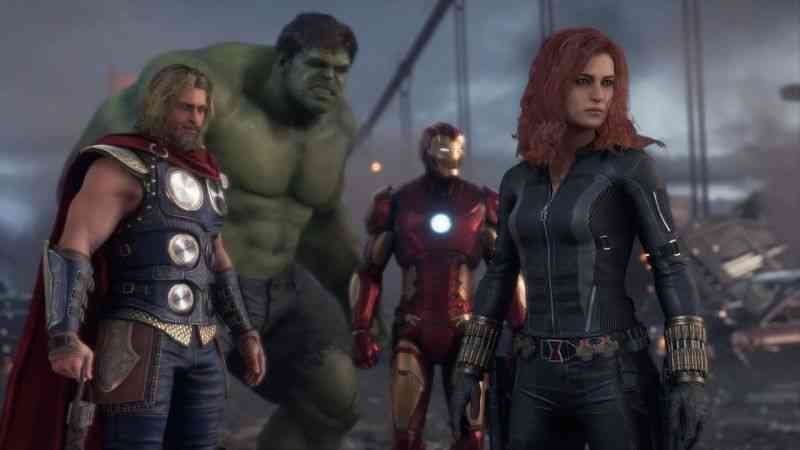 Marvel Avengers War Table Trailer(2020)
Marvel's Avengers Game Trailer Video
Marvel's Avengers is an upcoming action-adventure video game which developed by Crystal Dynamics and Eidos Montréal and published by Square Enix. The game inspired by Marvel Comics superhero team. The game's main storyline takes place five years after A-Day.
FEATURES OF MARVEL AVENGERS
The game will have an online co-op warzone mode, allowing players to assemble a team of heroes of their own. So you will defeat bigger enemies with your team. You can also play the game as a single-player experience. And if you want with an AI-controlled companion. The game will feature many customization options including abilities and different costumes, which can be upgraded using a skill tree. Iconic costumes for your heroes will also be in the game. You can even change the attributes of your characters. You can rebuild your Chimera hellicarrier, your own flying base. The maps created to be discovered, lots of things and places to discover. Hero abilities can be upgraded via bonus damage modifiers. With that modifiers, for example, Iron Man's laser will change its colour from red to green. You keep track of your missions and new missions on the war table in your Chimera, hellicarrier. On your war table, you can even find other players on the same mission as yours and fight together. Two heroes can come together to perform a team finisher which gives you a chance to defeat bigger enemies. This game is a brand new original Avengers single player story, so you can enjoy your own made way to deal with the enemies. New heroes and new stories will be added in time.
"This is just the beginning".
The playable characters in Marvel Avengers include Captain America, Iron Man, Hulk, Thor, Black Widow and Ms Marvel. So let's take a detailed look at those characters.
CAPTAIN AMERICA
In an effort to develop an army of enhanced troops during World War II, a secret initiative of the US government injected Steve Rogers with an experimental Super-Soldier Serum, granting him the peak potential of human strength, endurance, and dexterity. Donning a red, white & blue uniform and armed with a Vibranium shield, Rogers fought the Axis Powers as Captain America, a defender of the innocent, and the Living Legend of World War II. Accidentally frozen in ice at the end of the war, Rogers' body was recovered and thawed out by the Avengers, who he then joined and eventually led. Following the traumatic events of A-Day, the Avengers are shattered by his shocking sacrifice.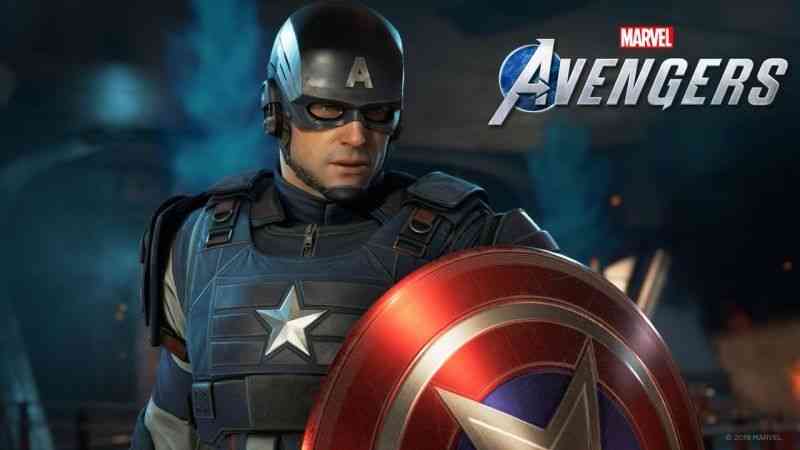 IRON MAN
Tony Stark: billionaire, genius, inventor, philanthropist. Once the world's leading weapons manufacturer, a brush with death forced Stark to rethink his values and realize he could put his prodigious talents to better use. As a result, he developed his cutting edge Iron Man armour. And helped found the Avengers – Earth's Mightiest Heroes united to protect the world against catastrophic threats. After the terrible events of A-Day and the Avengers' disbandment, a bitter Stark longs to blast back into action – and for redemption.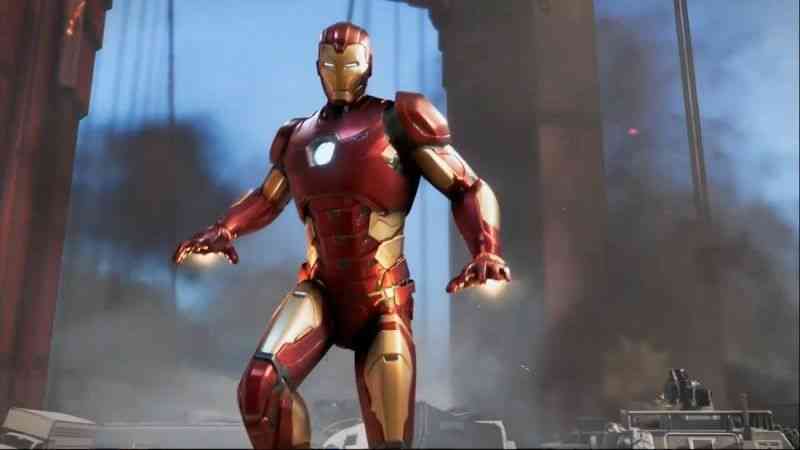 BLACK WIDOW
Raised from an early age in the top-secret Soviet Red Room program, Natasha Romanoff is the Black Widow, a dangerous super spy and master in the arts of espionage, subversion, and combat. Though she was trained as a government assassin, she ultimately defected from her original keepers and joined the Avengers to right the wrongs of her past, vowing to use her highly specialized skillset and signature Widow's Bite to protect the innocent. After the A-Day tragedy, Natasha goes undercover to help the victims of A-Day and clear the Avengers' name.
THOR
Legend tells of the son of Odin, heir to the otherworldly throne of Asgard – he is the mighty Thor, the God of Thunder! He found a second home on earth among the Avengers and devoted himself to protecting his adopted home from evil. With his enchanted hammer Mjolnir, Thor vanquishes any foes who may threaten his allies. After the events of A-Day, he no longer feels worthy of Mjolnir. And leaves it behind for a humble life serving the people of Earth.
THE HULK
A massive dose of gamma radiation transformed the brilliant but meek scientist, Dr Bruce Banner, into the jade giant known as the Hulk. When he reaches his emotional limit, Banner transforms into an immense, rage-fueled beast with superhuman strength, endurance and durability. The Hulk constantly battles with uncontrollable anger but is a fierce companion on the battlefield. Not long after the tragic events at A-Day, Bruce Banner retreats into a permanent state as the Hulk. He withdraws to an abandoned Helicarrier in Utah and isolating himself from society.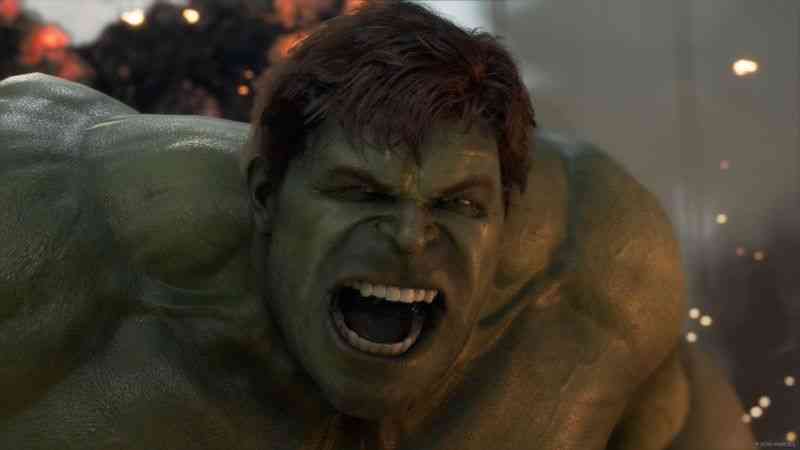 MS. MARVEL
A whip-smart Pakistani American young woman with an optimistic personality, Kamala Khan is fueled by a profound desire for positive change and is determined to combat injustice wherever she finds. Kamala has been an Avengers fangirl since she was a child. She thinks they are just cool, she admires them because they represent the best humanity has to offer. And on a deeper level, they inspire her to become the best version of herself. Kamala was exposed to Terrigen Mist during A-Day, which activated the dormant Inhuman genes within her, awakening her healing factor and polymorphic powers. She's been hiding her abilities for years. But soon adventure will call her to action from her home in Jersey City and inspire her to become a hero in her own right.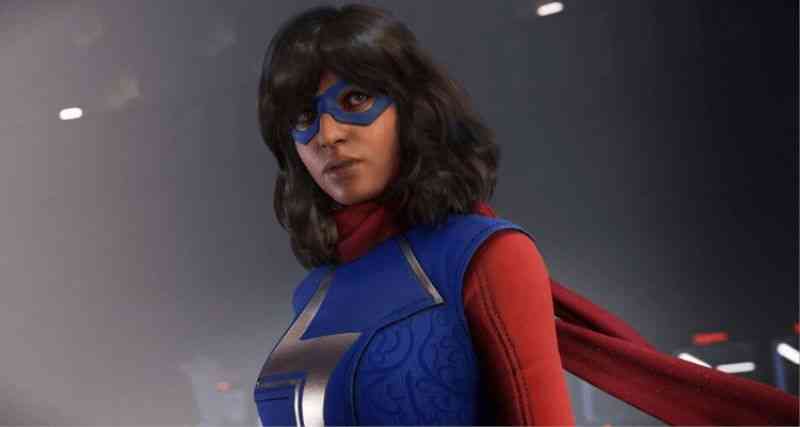 SYSTEM REQUIREMENTS
CPU: Intel Core i7-6700K 4-Core 4.0GHz / AMD Ryzen R5 1600
RAM: 16 GB
HDD: 50 GB of storage space.
GPU: AMD Radeon RX Vega 56 8GB or NVIDIA GeForce GTX 1070
OS: 64-bit Windows 10
DirectX: DirectX 11
Screen Resolution: 1080p
Network: Broadband Internet Connection
You can watch the new Marvel Avengers video below. Stay tuned, enjoy.
Marvel's Avengers Game Trailer Video
PRESS RELEASE
NEW MARVEL'S AVENGERS WAR TABLE DIGITAL STREAM DELVES DEEP INTO THE GAME
Today, SQUARE ENIX® released the first Marvel's Avengers War Table digital stream providing the most in-depth look yet at Marvel's Avengers.
The Marvel's Avengers War Table offers players a world premiere look at new trailers, including a first showing of new Thor gameplay in his, "Once an Avenger" campaign hero mission. This playthrough follows The God of Thunder as he battles enemies with powerful lightning strikes, unleashes a barrage of Mjolnir attacks, and performs many other signature heroic moves solo and with AI Avengers teammates.
The stream also offers more details on the game's central villain, MODOK (Mental Organism Designed Only for Killing), who Marvel fans will recognize as the artificially mutated, super intelligent overlord of AIM (Advanced Idea Mechanics).
Lastly, Crystal Dynamics revealed brand-new information about War Zones, the game's team-based missions, including their structure and how the Avengers become even more powerful when working together. War Zones can be played either solo with AI hero companions, or in co-op groups of up to four players. The stream also revealed more of the game's world, from AIM's research facilities to a derelict Helicarrier, all of which can be explored by players to earn new rewards, gear, and experience points.
Marvel's Avengers offers players a truly rich experience, with a combination of Hero Missions and War Zones. Hero Missions are single-player only and are part of the initial Campaign. They are designed to showcase each hero's unique abilities as you reassemble your growing roster. War Zones can be played solo or with a group of up to four players as any Hero in your roster. Each mission dynamically scales based on the team size and player level.
Players in Marvel's Avengers will also be able to customize Earth's Mightiest Heroes in a number of ways. While each Super Hero will play true to their unique power sets, each will have the flexibility to play differently based on the gear you equip them with and the skills you enable, so no two player's heroes will play in exactly the same way. Each hero has dynamic combo systems, Heroic moves, an intrinsic ability, and signature move sets to unlock and customize – many inspired by classic moves from the 80 years of history in all media, others crafted as originals just for this game.
Players also customize these iconic Super Heroes with classic, fan-favorite, and all-new original outfits inspired by over 80-years of Marvel history, including Iron Man's suit from the 2014 Original Sin storyline, or Thor's Donald Blake identity, which is a nod to an alias of Thor's who first appeared in 1962's Journey into Mystery issue 83.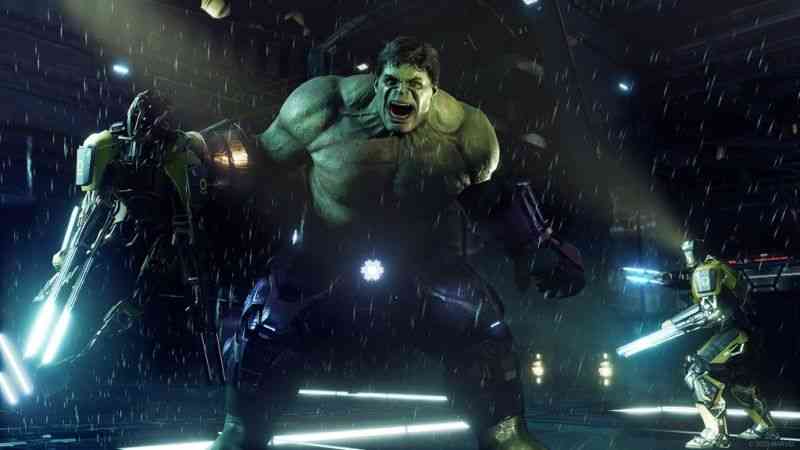 Marvel's Avengers is an ambitious game, starting with a global high-stakes race to rebuild the Avengers. But that's just the beginning. To ensure a continuing heroic experience for all players, the narrative of Marvel's Avengers expands, and threats escalate with each new post-release Super Hero, region and story arc delivered to players at no additional cost once they own the core game.
Finally, in case you missed it, earlier this week SQUARE ENIX announced that Marvel's Avengers will be available on PlayStation®5 and Xbox Series X when the consoles launch in Holiday 2020. Players who own the current-gen version of the game will be able to upgrade to the next-gen version at no additional cost, regardless if players are moving from PlayStation® 4 to PlayStation 5 or Xbox One to Xbox Series X. Those moving their saves to next-gen will transfer their player profiles and progression so they can pick up right where they left off. In addition, cross-gen play will be supported so PS5™ players will be able to play with their friends on PS4™ and Xbox Series X players will be connected with their friends on Xbox One.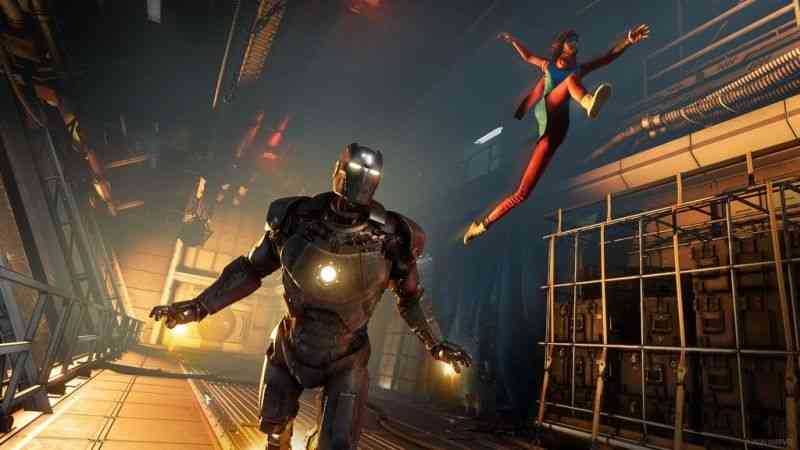 Marvel's Avengers will release simultaneously for the PlayStation 4, Xbox One, Stadia, and PC on h September 4, 2020. The game is currently rated T (Teen) by the ESRB.