Game News
Gears 5 release date is officially announced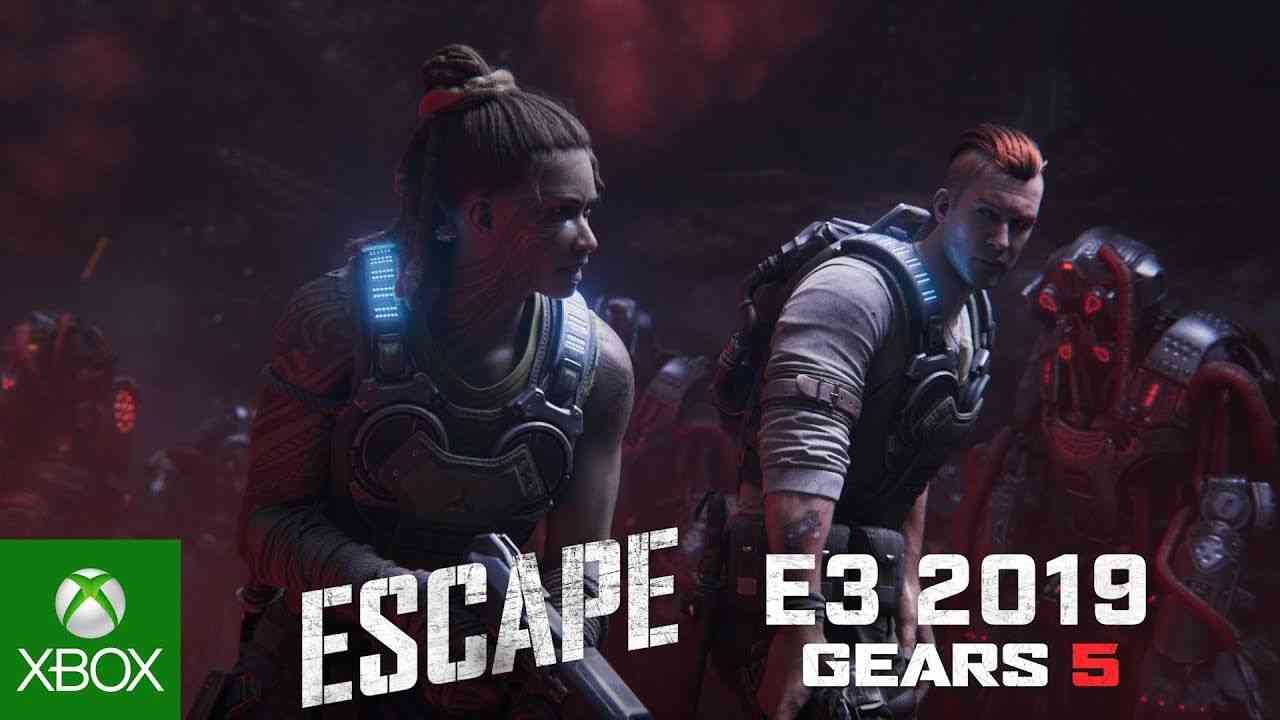 Today during the Xbox E3 Briefing Microsoft announced that Gears 5 is just three months away, launching worldwide on September 10. And if you want to play four days early, you can, with Ultimate Edition or with your Xbox Game Pass Ultimate membership.
As excited as they are to confirm the date, they show that Gears 5 is bigger than ever, with five thrilling modes and the deepest campaign yet.
Escape
Escape is a new, aggressive, high-stakes co-op mode featuring a three-player suicide squad that must work together to take out enemy hives from within, whichwe announced at the Xbox E3 Briefing. It's everything you love about Gears, turned up to 11. Tune into live.gearsofwar.com for the Escape gameplay debut beginning today at 5:00 p.m. PDT, featuring our friends Austin Creed, Tyler Breeze and AJ Styles from the WWE, or experience it for yourself at select Microsoft Stores through June 10.
Map Builder
Map Builder will debut alongside the game at launch. With Map Builder, you can create custom Escape hive maps and experiences to share with and challenge your friends.
Versus
Versus mode will make its debut in July with the Gears 5 Tech Test. Join us to be one of the first to play our all-new competitive game type – Arcade – a frenetic experience built for jump-in, over-the-top fun, as well as the next evolution of our esports mode, Escalation 2.0. Access to the Gears 5 Tech Test is included with Xbox Game Pass or by pre-ordering at participating retailers, including the Microsoft Store.
Horde
Horde mode will return in August with a hands-on gameplay debut at gamescom that will feature new character abilities can turn the tide on the battlefield.
Campaign
Finally, the Camaign will debut with the release of Gears 5 into Early Access on September 6. With all-out war descending, Kait Diaz breaks away to uncover her connection to the enemy and discovers the true danger to Sera – herself. This is the biggest Gears campaign ever and the first to feature three-player split-screen campaign co-op. We can't wait to experience it together with you.
More Choice in How to Play
With Gears 5, we are proud to offer more options than ever to be part of the Gears family. The game will be available with Xbox Game Pass for PC and Console, with early access for Ultimate members, for sale on digital stores including Steam and the Microsoft Store on Windows, and available on disc and digital download from our retail partners worldwide.
As they announced today, we're pleased to offer the Terminator Dark Fate Character Pack as a bonus offer included with your pre-order or for Xbox Game Pass members who play before September 16.
For the fan who wants i all, Gears 5 will also have a Jack Drone Collector's Edition, which includes the Ultimate Edition plus a premium collector's box, a special collectors booklet, an exclusive in-game Jack skin and a functioning flying Jack drone for $269.99 USD at GameStop stores everywhere.