Game News
Spider-Man Miles Morales is Available for Pre-Order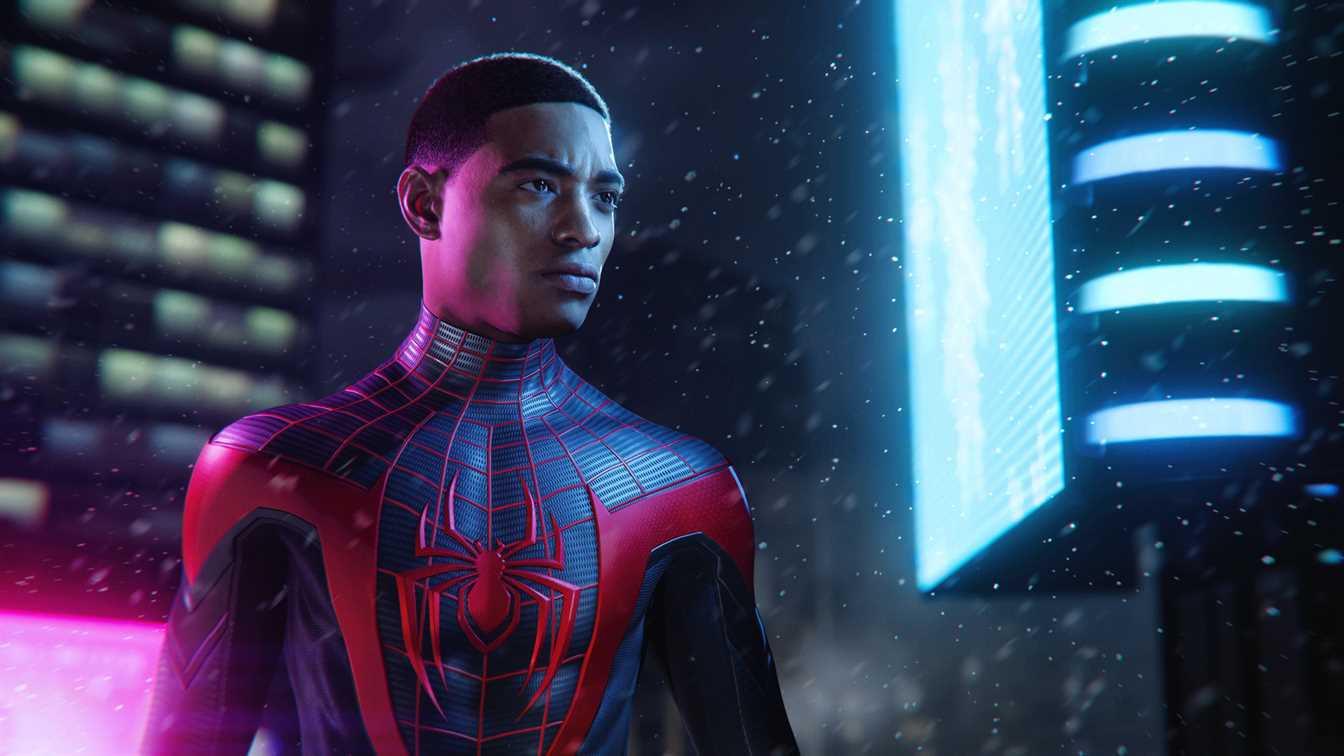 Marvel's Spider-Man: Miles Morales, the adventure game developed by Insomniac Games and to be published by Sony, is now available for pre-order.
Marvel's Spider-Man: Miles Morales is available for pre-order on the PlayStation Store
You can pre-order the game on the PlayStation Store with a price tag of £ 49.99. Also, if you buy the game on PlayStation 4, you will be able to upgrade for free when you get yourself a PlayStation 5. In addition to the Standard version of the game, the Ultimate version has a price tag of £ 69.99. It includes Marvel's Spider-Man: Remastered version. You'll be able to experience the full story in this version. Which includes a remake of the original game and three episodes of Marvel's Spider-Man: The City That Never Sleeps downloadable content.
It is the latest instalment of the Marvel's Spider-Man universe. Young Miles Morales as a new Spider-Man follows in the footsteps of his mentor Peter Parker while trying to adjust to his new home. However, when a violent force threatens to destroy his new home, our enthusiastic hero realizes that great power requires great responsibility. So, Miles needs to be the new Spider-Man in order to save New York.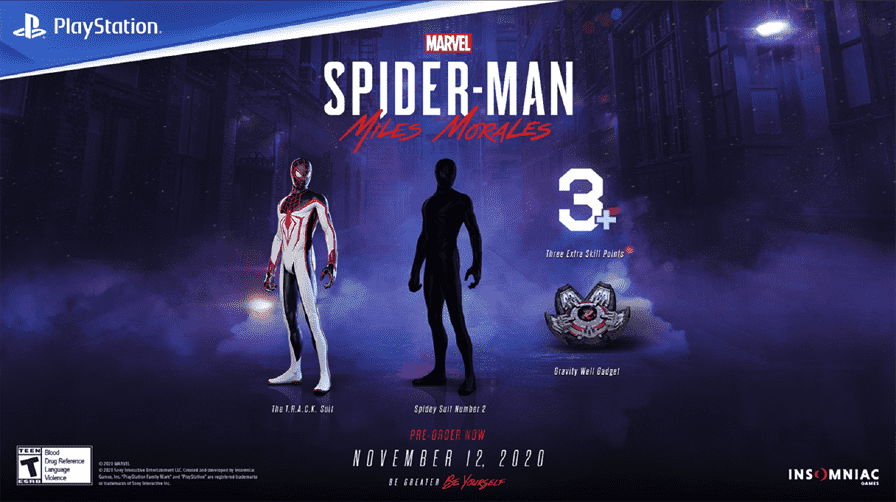 If you pre-order Marvel's Spider-Man Miles Morales, you will get the following:
T.R.A.C.K. Suit: Designed by Javier Garrón, one of the talented Marvel artists on the MILES MORALES: SPIDER-MAN comic book series. Zip up the Time Response Activated Circuit Kinetic (T.R.A.C.K.) Suit and unlock the Untrackable Suit Mod.
Second Spidey suit: TBA
Gravity Well Gadget: Get a web up with the early unlock of the Gravity Well Gadget. Pull enemies together to knock them down and disarm them with this new combat device.
Extra skill points: Learn new powers and combat abilities more quickly with extra skill points to spend.
The game will be released on November 12, 2020, for PlayStation 4 and PlayStation 5.