Technology News
MediaTek Dimensity 900 6nm SoC for Powerful Devices Announced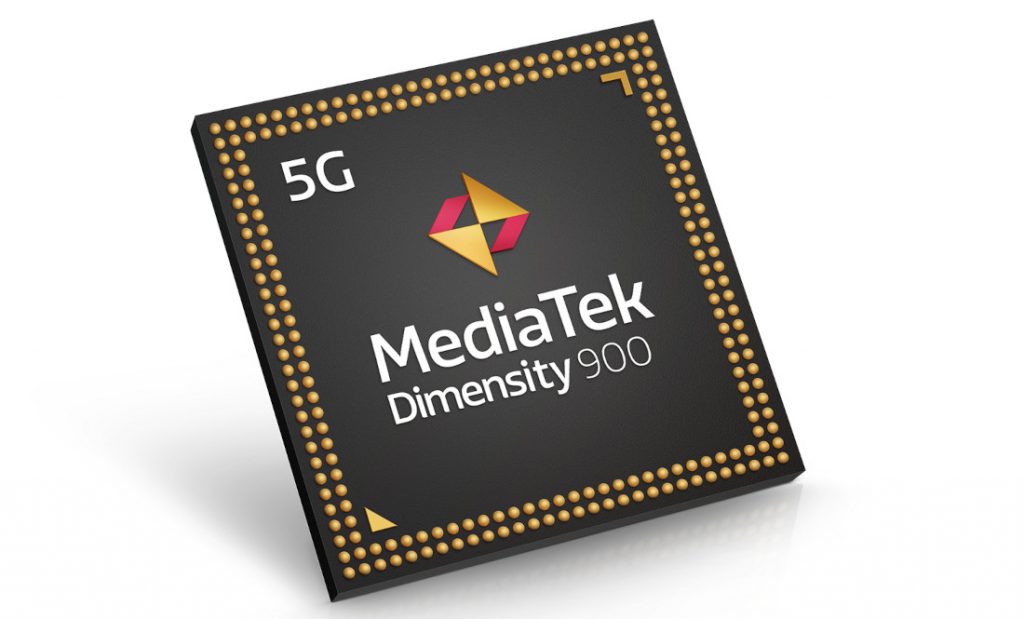 MediaTek announced its new processor MediaTek Dimensity 900, which will give life to 2021 high-end devices. In addition to artificial intelligence support, the processor, which supports features such as dual 5G SIM, Wi-Fi 6, 120 Hz refresh rate, seems to be indispensable for the most talked about devices of 2021.
MediaTek, the Taiwanese semiconductor manufacturer, which started to do a little better every day, announced its new processor, which is named "MediaTek Dimensity 900", at an event it organized. The processor, which will give life to upper segment devices, is expected to be launched in the second quarter of 2021. So, what kind of features does MediaTek's new processor have?
Built on TSMC's 6 nm manufacturing architecture, Dimensity 900; contains 2 Arm Cortex-A78 cores and 6 Arm Cortex-A55 cores. Announcing that the Cortex-A78 cores can work up to 2.4 GHz, the officials state that the Cortex-A55s operate at 2.0 GHz. When we look at the GPU features of the processor, we see the Arm Mali-G68 MC4, which supports 4K resolution (with HDR), and the company's third-generation artificial intelligence applications with its independent artificial intelligence unit.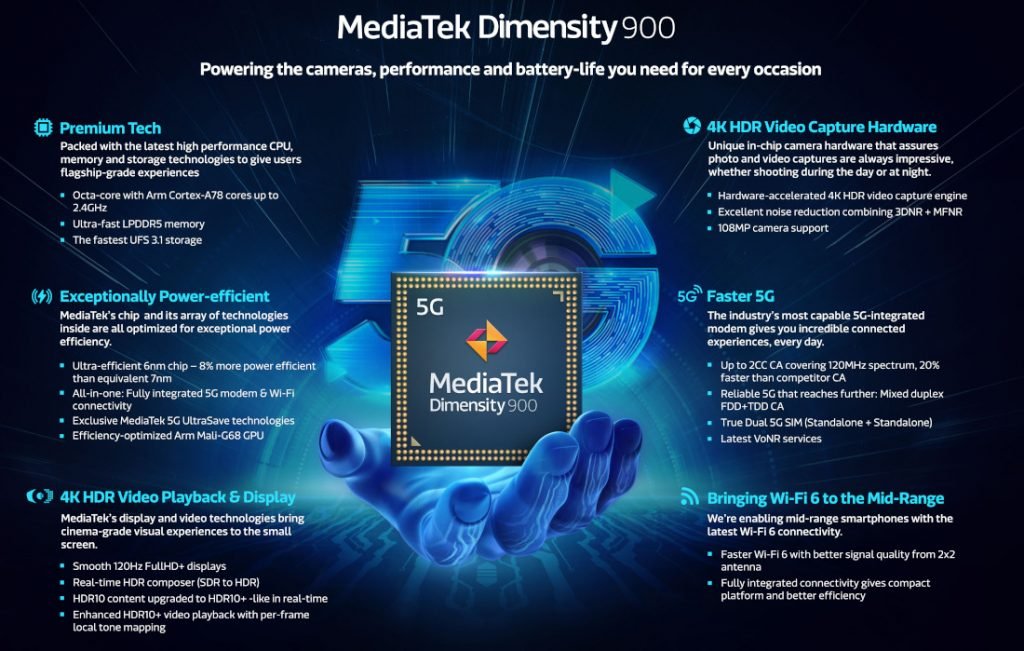 MediaTek Dimensity 900 Supports Today's High-End Features
Devices that will work with MediaTek Dimensity 900 processor will be equipped with screens that offer FHD + resolution and a 120 Hz refresh rate. In addition, the processor, which offers dual SIM support with 5G SA support, also has a 6 GHz built-in Wi-Fi 6 modem. In addition to all these, devices powered by MediaTek's newest processor will be able to use a 108 MP main camera. If you wish, let's take a closer look at the detailed features of the processor.
Smartphone manufacturers will be able to use LPDDR4x or LPDDR5 RAMs with the MediaTek  Dimensity 900. On the other hand, UFS 2.1, UFS 2.2, or UFS 3.1 supported storage units will also be able to work easily with this processor. Companies will be able to offer features with 108 MP + 20 MP + 20 MP and a lower resolution camera by combining the 108 MP main camera that they will use with this processor with 3 more cameras. The devices that will work with MediaTek Dimensity 900 seem to be among the most talked about models of 2021. Finally, you can use the link here to access our smartphone news.