Game News
Orwells Animal Farm will be On Steam This December 10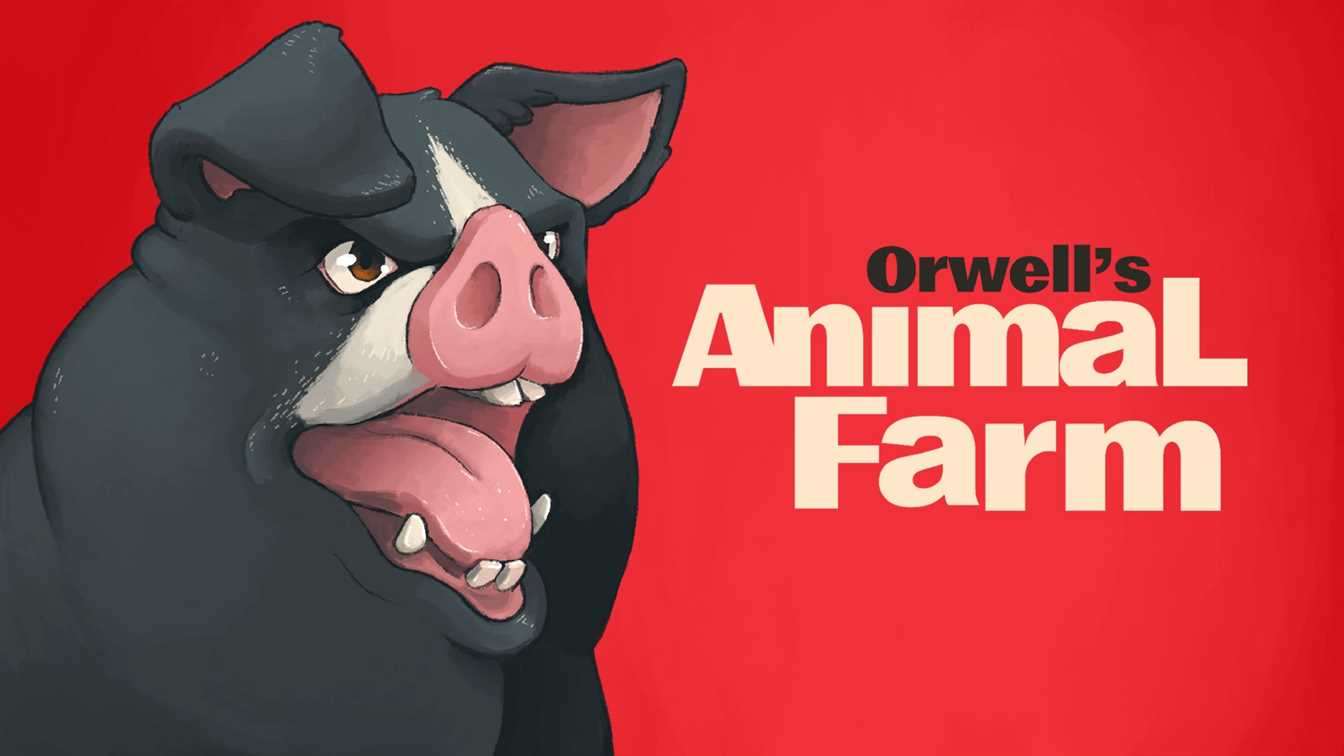 As you know, Orwells Animal Farm was first announced back in August. The game will be an adaptation of the classic 1945 novella. The game will release on December 10, just before 2020 ends.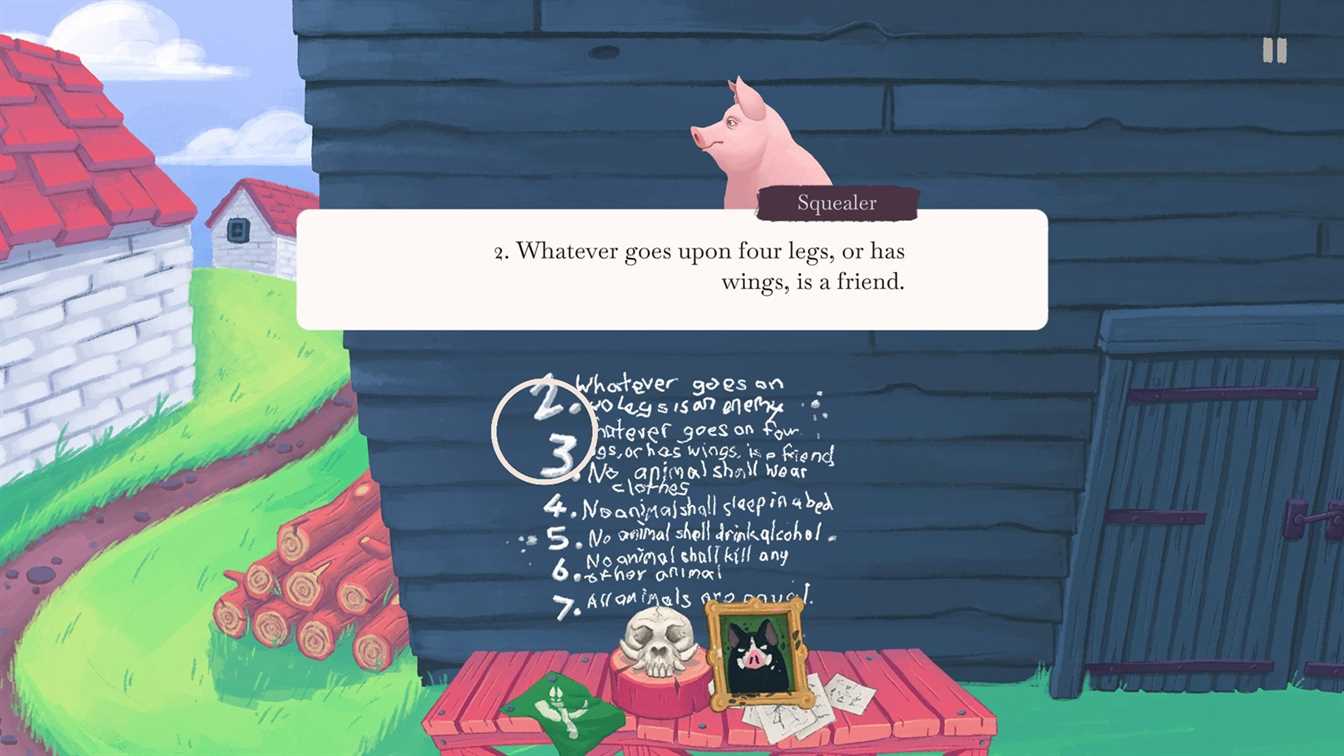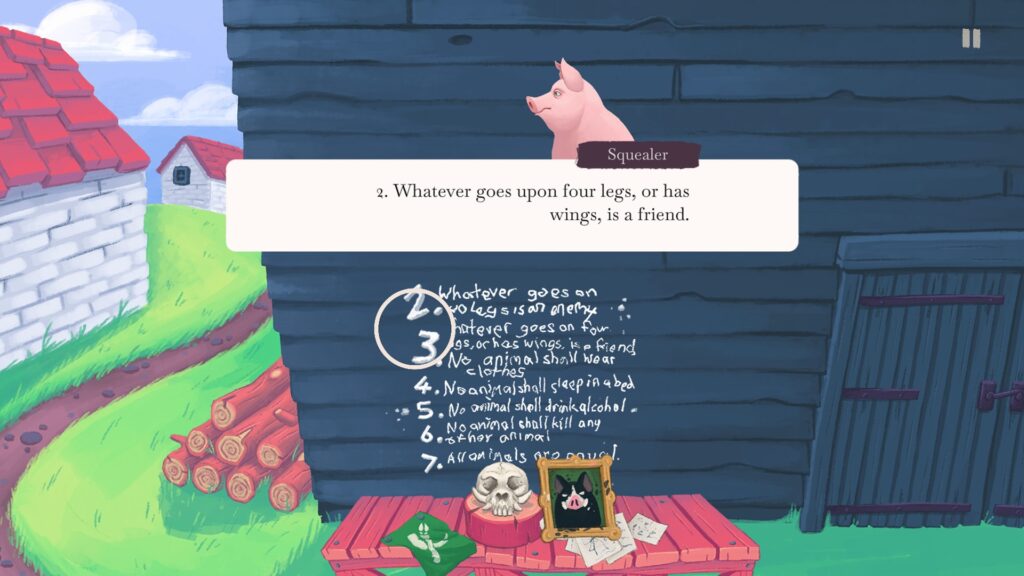 Developer of the game is Reigns studio Nerial. You may know the developer from the Card Shark game they are also working on at the moment. The game revolves around the novel, which is the source material of the game. So, we will encounter "familiar characters and situations" from the novel. Meanwhile, 2020 context will affect the game -of course- negatively. The Steam page says that some situations in the game influenced by "events Orwell never lived to see." Orwell's Animal Farm will be a narrative-driven game, but we will have some management elements. You'll be in charge of assigning tasks, choosing laws, and honing Animalist propaganda. The game includes gorgeous hand-drawn art and features the writing of Emily Short. So, Orwell's Animal Farm now has a Steam page, if you want to wishlist it.
You will decide which animals to side with as society threatens to collapse into totalitarianism. Additionally, there will be management issues to deal with. You need to "balance resources, defend the farm, and keep the animal population happy." It will be a narrative experience in which "you decide which animals are most equal of all."The game is being produced in tandem with the Orwell Estate and written by award-winning interactive fiction designer Emily Short. In Orwell's Animal Farm, the animals fight against exploitative human masters. Now, they are on the go. Also, they will manage themselves by choosing their laws, directing their propaganda and enhancing their buildings. In short; it looks very interesting, we will see who is "more equal than others".
System Requirements for Orwells Animal Farm
Here are the minimum system requirements to play the game:
Requires a 64-bit processor and operating system
OS: Windows 7 / 8 / 8.1 / 10
Processor: Intel Pentium D 830 (2 * 3000) or equivalent
Memory: 1 GB RAM
Graphics: Geforce GT 610 (1024 MB) or equivalent
Storage: 500 MB available space