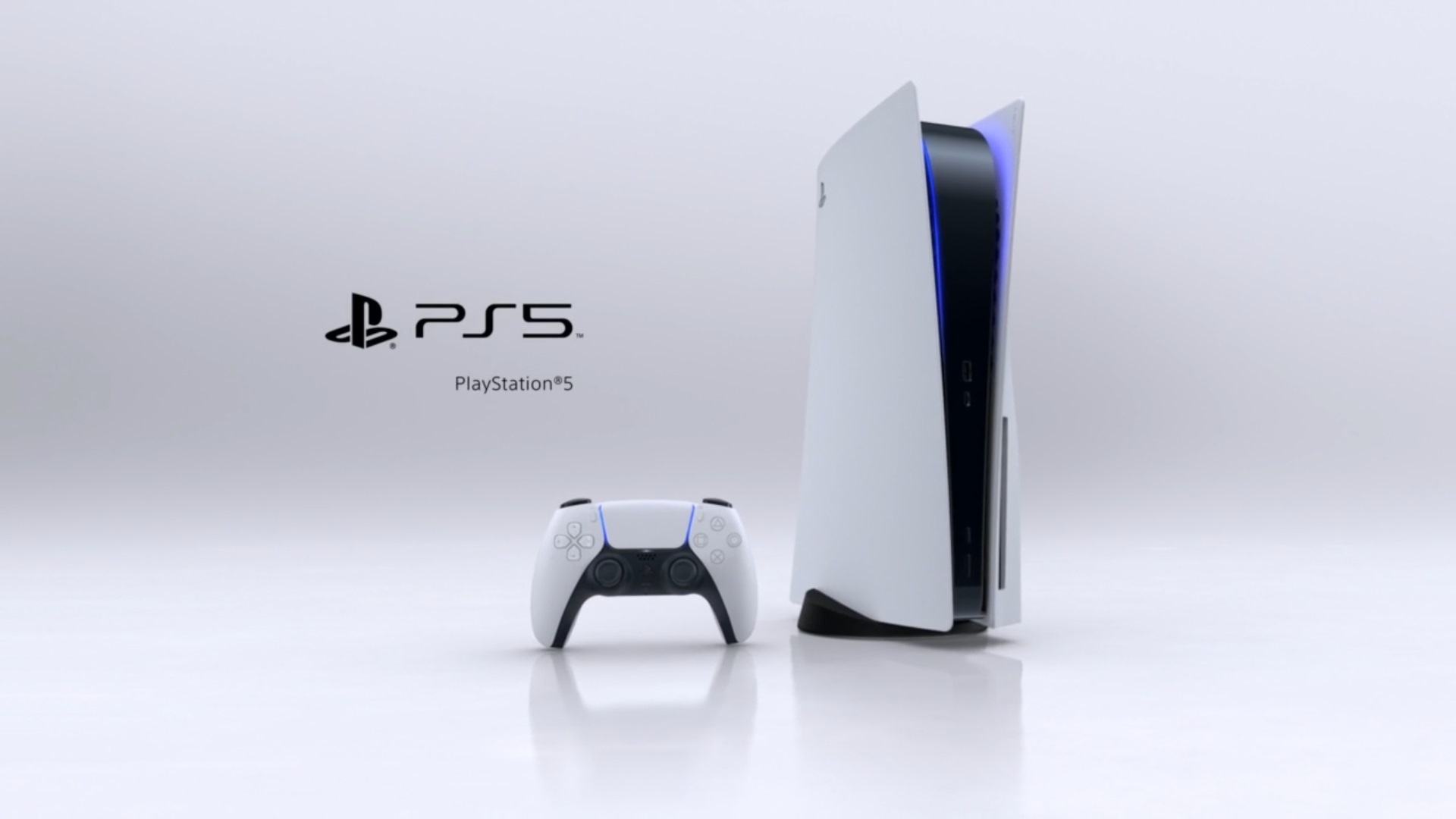 In Sony's new presentation, which started in the last few minutes, new announcements about the console began to be announced in addition to details such as the Playstation 5 price and the PlayStation 5 release date. Sony first introduced the DualSense controller at the event it organized at the beginning of the year, and as you know, we had the chance to see the console itself last June. In the presentation held today, he found the answer to the question everyone was curious about.
PlayStation 5 Price and Release Date Announced
Also, the backward compatibility of PlayStation 5 with older generation games is a huge plus. In other words, those who want to sell their Playstation 4 to buy a Playstation 5. They will not have to wait to finish their old games. On the virtual reality side, compatibility with the existing VR set is maintained.
As a game console, it may not be surprising that it will offer ray tracing support. However, the fact that ray tracing technology brings the visual quality to a completely different level by naturalizing the details: Lighting and reflection in the games will be of great importance for the experience of PlayStation 5 games.
At the end of the presentation, the expected news came and the PlayStation 5 release date and price announced. The regular version of the Playstation 5 announced at $ 499 and the Digital Edition version at $ 499. The console will be sold in Japan on November 12 and in other countries on November 19.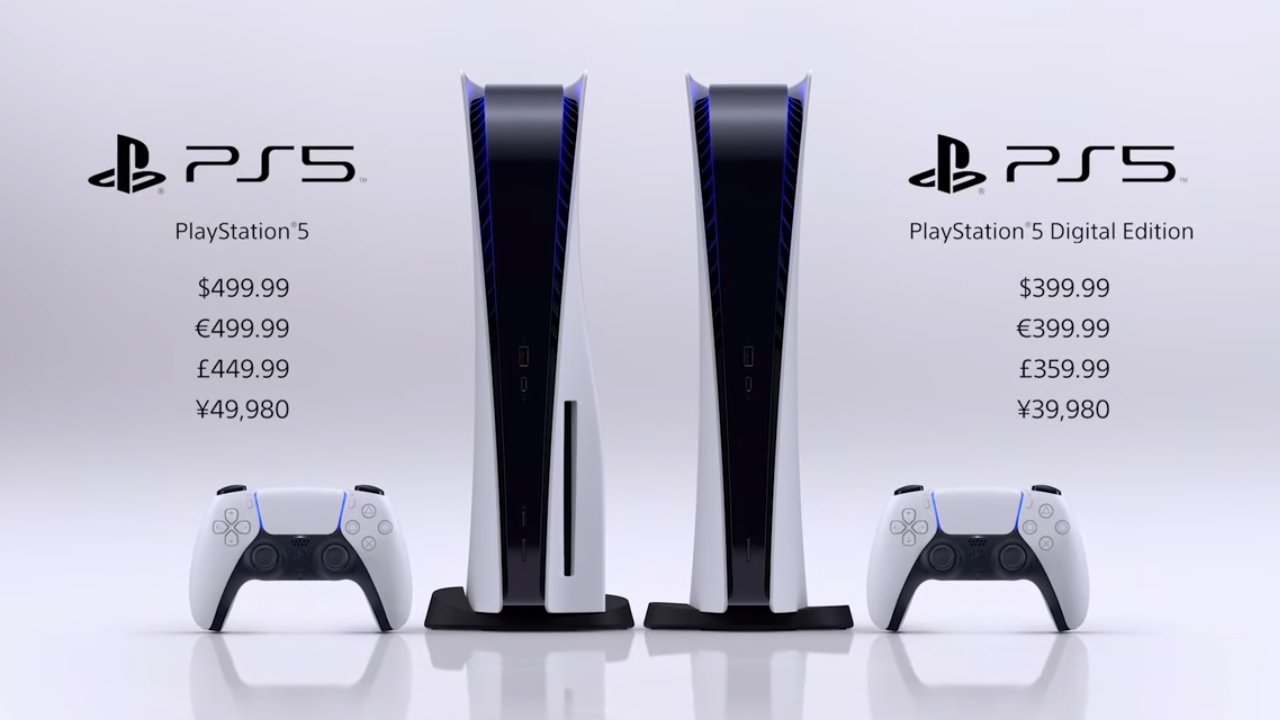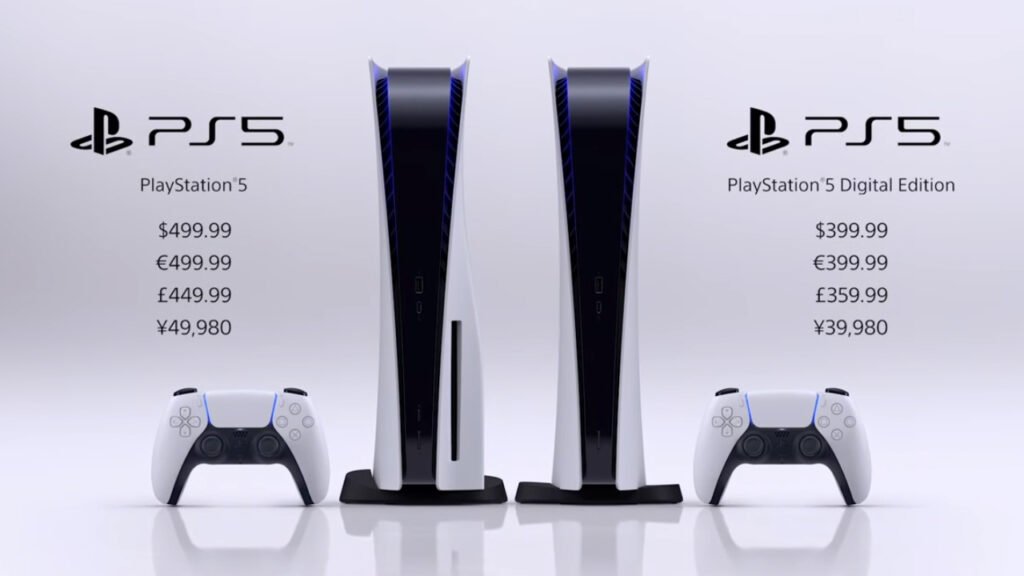 Play Has No Limits
"Since we first announced our next generation console last year, we have received astounding support from developers and gaming fans all around the world, and it's truly humbling," said Jim Ryan, president and CEO of Sony Interactive Entertainment. "Now we are just a couple of months away from launching PlayStation 5, which will offer a new generation of experiences that go beyond players' expectations of how games can look, feel, sound, and play. We can't wait for our fans to experience for themselves the incredible speed, the heightened immersion and the breathtaking games on PS5 when we launch this November."
Both PlayStation 5 models use the same custom processor with integrated CPU and GPU for high-fidelity graphics up to 4K, as well as the same ultra-high speed SSD with integrated I/O that will deliver lightning-fast loading. Both PlayStation 5 models also offer a deepened sense of immersion through the DualSense wireless controller and 3D audio capabilities, so players will enjoy the same transformative gameplay experiences regardless of which PS5 they choose.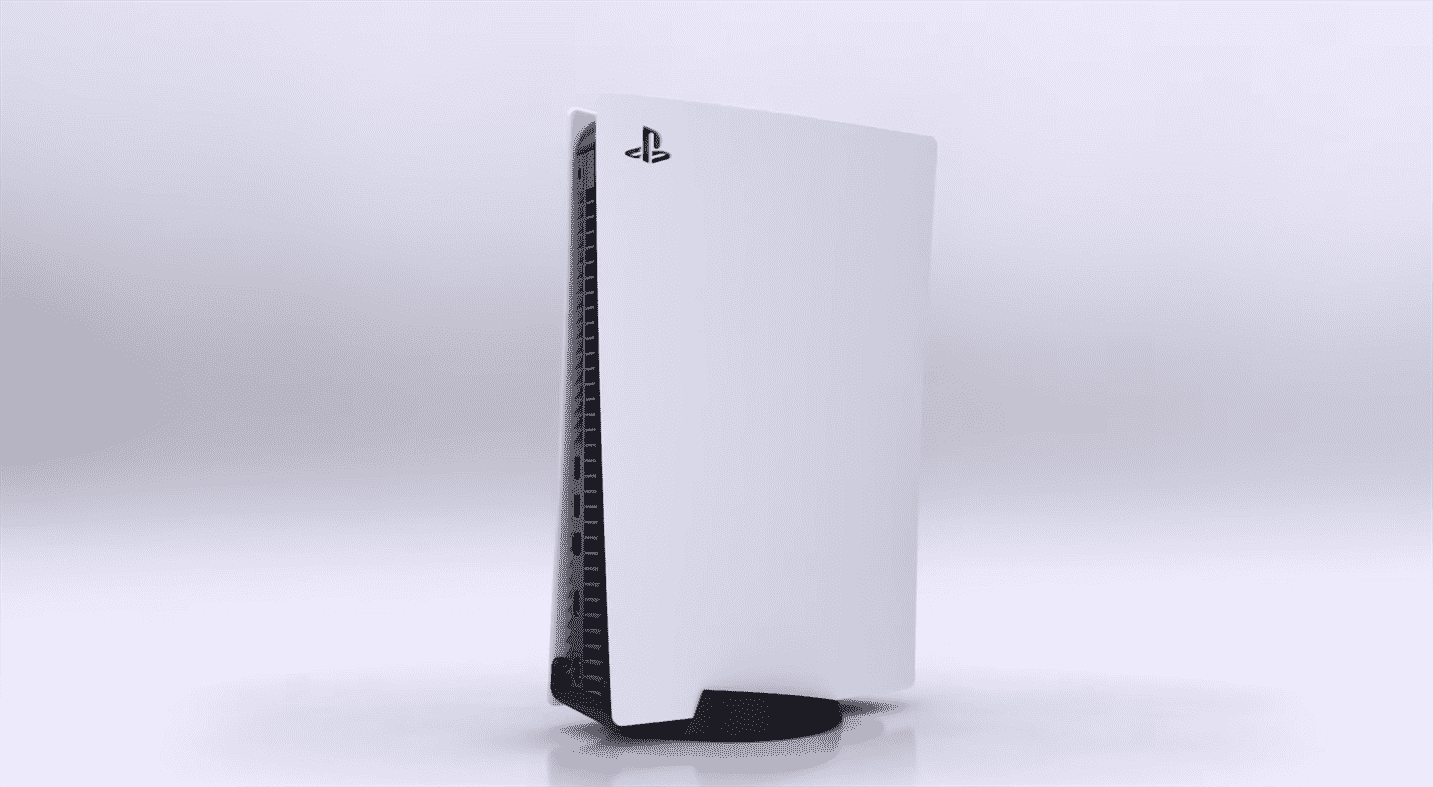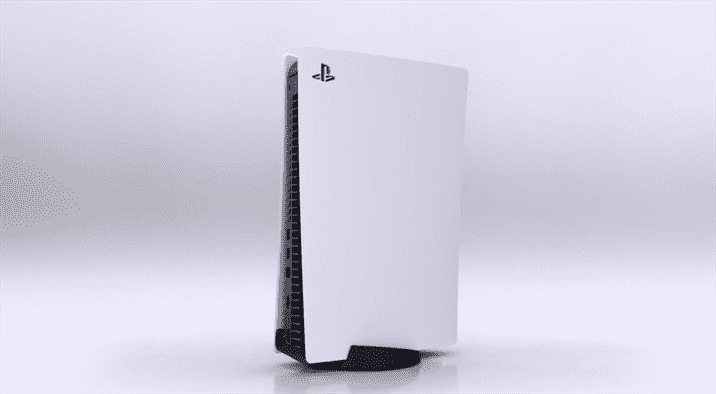 SIE unveiled several new titles coming to PlayStation 5
Devil May Cry 5™ Special Edition (Capcom)
Final Fantasy XVI (Square Enix)
Five Nights at Freddy's Security Breach (Steel Wool Studios and ScottGames)
Hogwarts Legacy (Warner Bros. Games)
A new God of War title (Santa Monica Studio)
With titles such as Marvel's Spider-Man: Miles Morales, Call of Duty: Black Ops Cold War, and Demon's Souls, the breadth of unique gaming experiences coming to PS5 represent the best lineup in PlayStation history. Exclusive titles from SIE Worldwide Studios will be priced at launch from US$49.99 to US$69.99 (RRP) on PS5.
Also, SIE today revealed the PlayStation Plus Collection, a curated lineup of PS4 games that defined the generation, which will be available to PS Plus members to download and play on PS5. The PS Plus Collection features critically acclaimed games, including Batman™ Arkham Knight, Bloodborne, Fallout 4, God of War, Monster Hunter: World, Persona 5 and many more.
SIE also announced the price for the following accessories that will launch alongside the PlayStation 5 console:
DualSense™ Wireless Controller (standalone) – US$69.99/¥6,980/€69.99 (RRP)
PULSE 3D™ wireless headset – with 3D audio support and dual noise-cancelling microphones US$99.99/¥9,980/€99.99 (RRP)
HD Camera – with dual 1080p lenses for gamers to broadcast themselves along with their epic gameplay moments US$59.99/¥5,980/€59.99 (RRP)
Media Remote – to navigate movies and streaming services with ease US$29.99/¥2,980/€29.99 (RRP)
DualSense™ Charging Station – to conveniently charge two DualSense Wireless Controllers US$29.99/¥2,980/€29.99 (RRP)
PlayStation 5 Launch Day Games from SIE Worldwide Studios
Astro's Playroom (Japan Studio) – pre-installed on PS5
Demon's Souls (Bluepoint Games / Japan Studio) – US$69.99/¥7,900/€79.99 (RRP)
Destruction AllStars (Lucid Games / XDEV) – US$69.99/¥7,900/€79.99 (RRP)
Marvel's Spider-Man: Miles Morales (Insomniac Games) – US$49.99/¥5,900/€59.99 (RRP)
Marvel's Spider-Man: Miles Morales Ultimate Edition (Insomniac Games) – US$69.99/¥7,900/€79.99 (RRP)
Sackboy A Big Adventure (Sumo Digital / XDEV) – US$59.99/¥6,900/€69.99 (RRP)
PlayStation 5 Technical Specifications
CPU: x86-64-AMD Ryzen™ "Zen 2", 8 Cores / 16 Threads, Variable frequency, up to 3.5 GHz
GPU: AMD Radeon™ RDNA 2-based graphics engine, Ray Tracing Acceleration, Variable frequency, up to 2.23 GHz (10.3 TFLOPS)
System Memory: GDDR6 16GB, 448GB/s Bandwidth
SSD: 825GB, 5.5GB/s Read Bandwidth (Raw)
Optical Drive: Ultra HD Blu-ray (66G/100G) ~10xCAV, BD-ROM (25G/50G) ~8xCAV, BD-R/RE (25G/50G) ~8xCAV, DVD ~3.2xCLV
PS5 Game Disc: Ultra HD Blu-ray, up to 100GB/disc
Video Out: HDMI™ OUT port, Support of 4K 120Hz TVs, 8K TVs, VRR (specified by HDMI ver.2.1)
Audio: "Tempest" 3D AudioTech
Dimensions: PS5: Approx. 390mm x 104mm x 260mm (width x height x depth), (excludes largest projection, excludes Base), PS5 Digital Edition: Approx., 390mm x 92mm x 260mm (width x height x depth), (excludes largest projection, excludes Base)
Weight: PS5: 4.5kg, PS5 Digital Edition: 3.9kg
Power: PS5: 350W, PS5 Digital Edition: 340W
Input/Output: USB Type-A port (Hi-Speed USB), USB Type-A port (Super-Speed USB 10Gbps) x2, USB Type-C® port (Super-Speed USB 10Gbps)
Networking: Ethernet (10BASE-T, 100BASE-TX, 1000BASE-T), IEEE 802.11 a/b/g/n/ac/ax, Bluetooth® 5.1
DualSense Wireless Controller Specifications
Dimensions: Approx. 160mm x 66mm x 106mm (excludes largest projection) (width x height x depth)
Weight: Approx. 280g
Buttons: PS button, Create button, Options button, Directional buttons (Up/Down/Left/Right), Action buttons (Triangle, Circle, Cross, Square), R1/L1 button, R2/L2 button (with Trigger Effect) Left stick / L3 button, Right stick / R3 button, Touch Pad button, MUTE button
Touch Pad: 2 Point Touch Pad, Capacitive Type, Click Mechanism
Motion Sensor: Six-axis motion sensing system (three-axis gyroscope + three-axis accelerometer)
Audio: Built-in Microphone Array, Built-in Mono Speaker, Stereo Headset Jack Output : 48kHz/16bit, Input : 24kHz/16bit
Feedback: Trigger Effect (on R2/L2 button), Vibration (haptic feedback by dual actuators), Indicators (Light bar / Player indicator / MUTE status)
Ports: USB Type-C® port (Hi-Speed USB), Stereo Headset Jack, Charging Terminals
Communication Wireless: Bluetooth® Ver5.1
Wired: USB connection (HID, Audio)
Battery Type: Built-in rechargeable lithium-ion battery
Voltage: DC 3.65V
Capacity: 1,560mAh
For more information, please visit official web site.
https://www.youtube.com/watch?v=t3P2tIr5TU0