Game News
Resident Evil Fake Email About Early Access is Malicious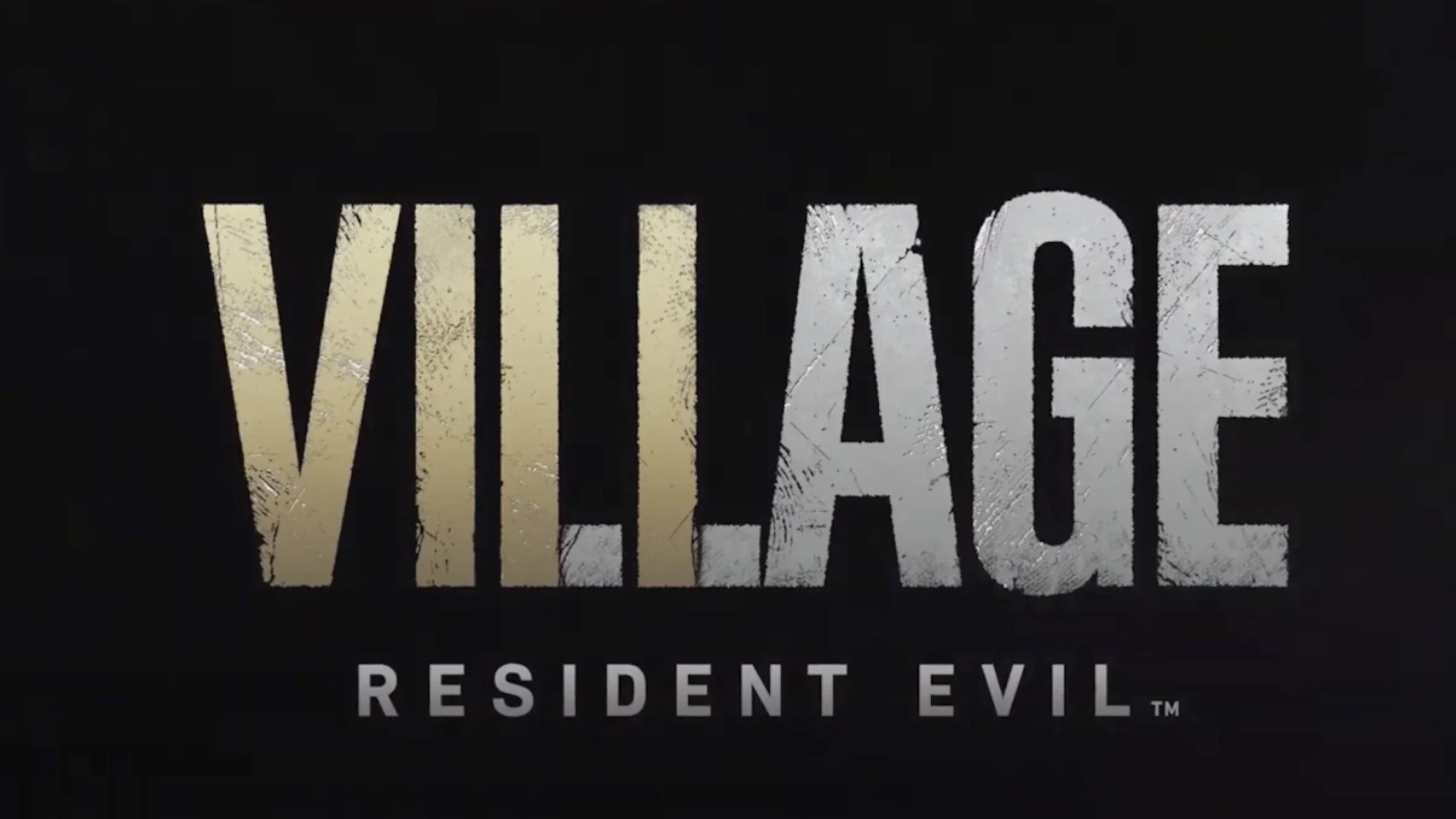 Lots of players around the world want to play Resident Evil Village and scammer know it so they send a fake email containing a fake "Early Access Invitation".
New phishing method with fake email for Resident Evil
Whenever something exciting happens, some scammers come up and try to ruing things up. The announcement of Resident Evil was also an exciting thing for the gaming community and thus, scammers are sending a fake email to invite you to "Early Access". However, there is no early access to the title. Only some beta participants could try it. And those were the PS5 owners.
"We sent this email to keep everyone safe from spamming "Early Access invitations" for Resident Evil Village. These invitations are not valid and are not from Capcom employees. This is a phishing attempt by a third party. If you received this letter, we advise you to immediately delete it." Says Capcom about the fake email for Resident Evil that is arriving at some users.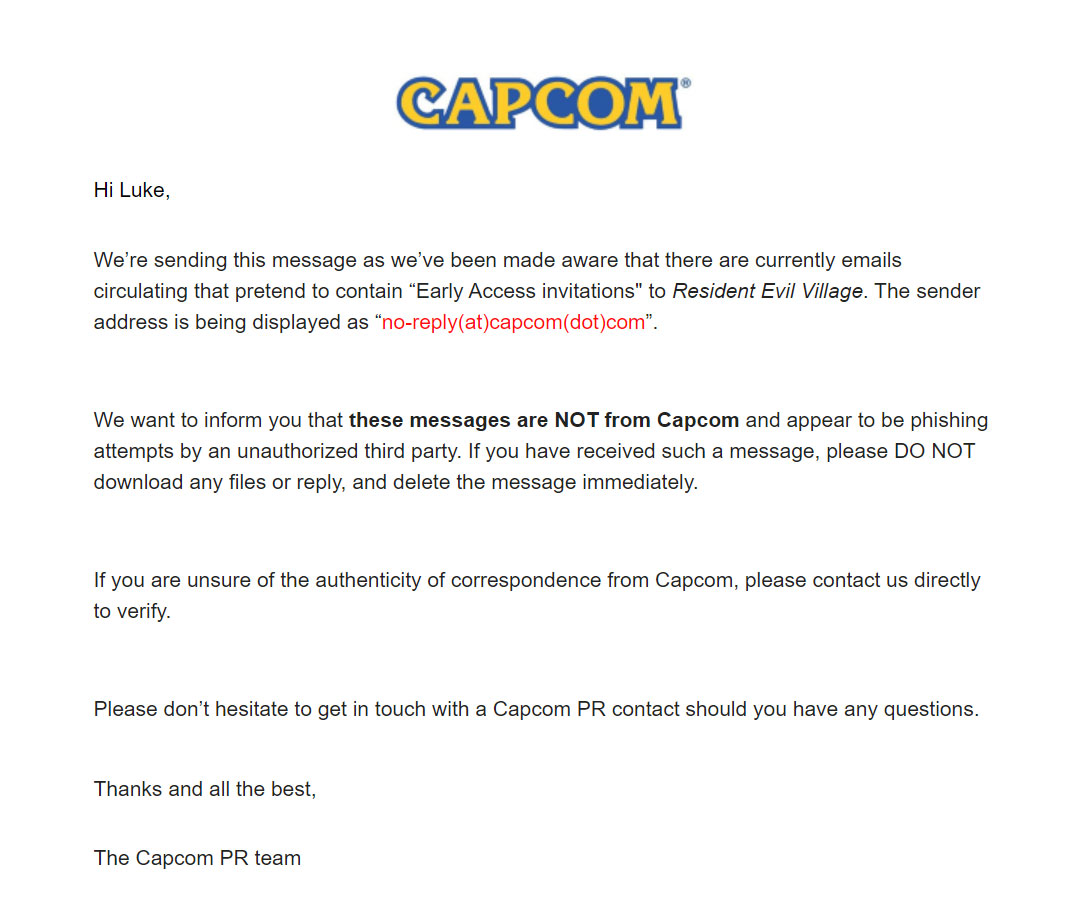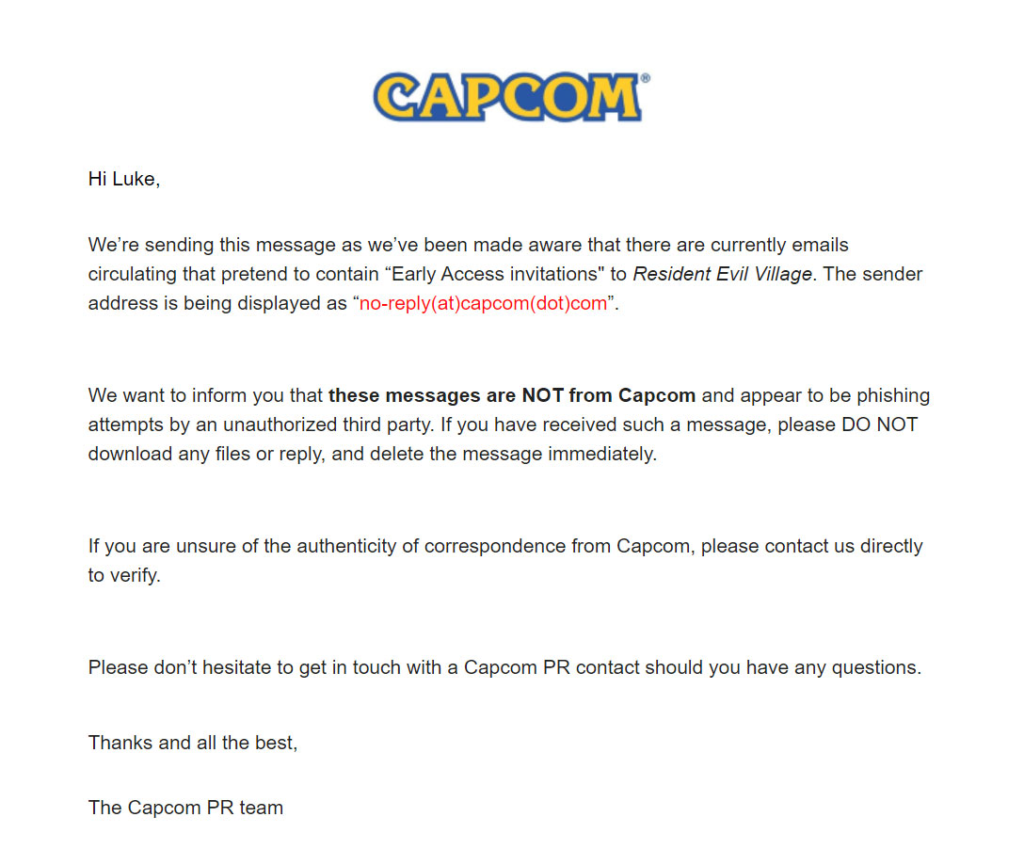 Capcom is in trouble with scammers and hackers recently. Some of the files of the game came out online due to a ransom attack.  In addition to the schedule, assets from various upcoming projects were also leaked including the Resident Evil 4 Remake and Street Fighter 6. Some of the major details of Resident Evil Village also came upon the internet with that ransom attack.
Resident Evil Village will make its release on May 7. It will be available for  PS4, PS5, Xbox One, Xbox Series, and PC. There is only one demo of the game which is only available for PS5 users. The hype is big for the game due to the success of Resident Evil 7. We will see how much of a success the game will have when it releases. Until then, stay safe and don't click on fake emails!