Game News
RollerCoaster Tycoon 3: Complete Edition for PC and Switch
Developer Frontier Developments and the publisher Frontier Foundry announced  RollerCoaster Tycoon 3: Complete Edition for PC and Switch. The new game will offer much more than 300 coasters and rides, 500 scenery item, 60 stores, 20 animals, and so. It will come with widescreen support, 1080p on PC. We will access the game on Steam and Epic Store by September 24 2020.
RollerCoaster Tycoon 3: Complete Edition is coming to entertain us. We will build big amusement parks and re-discover this roller coaster simulation. With 2 DLC packs, this game is one of the best of its kind. We will be able to fun climactically by this simulation.
RollerCoaster Tycoon 3: Complete Edition Comes with Sandbox Mode
Whatever you imagine to build, RollerCoaster Tycoon 3 will provide us to use our own creativeness freely. While building our big amusement park, the game offers all the necessities that we need. Now, we are the boss of our own business. We should manage finances and keep guests happy. We need to control our stores, the services of the park and the staff. Also, we have to gain more money if we want to build more than we have. In this game, you will be a business person and provide a new, promising career in the park. Additionally, Sandbox mode gives us unlimited funds so that we can create whatever park we want. With this mode, we don't have a financial struggle and the park operates seamlessly. Also, we can obverse the park in the eyes of the guests.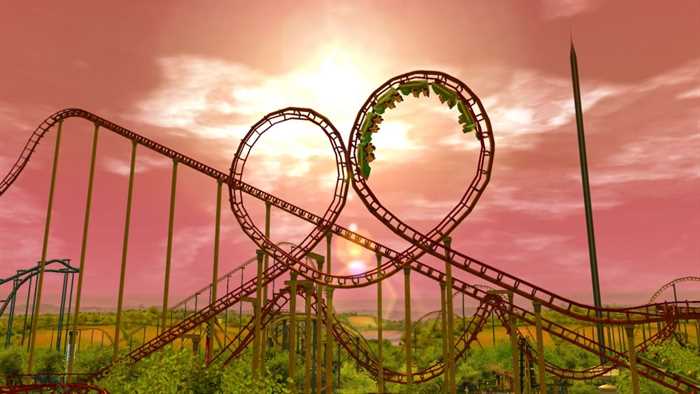 This complete version includes all the contents in both Soaked! expansion and Wild! expansion. In this way, we can access the whole content of the normal game while playing RollerCoaster Tycoon 3. Shortly, this game will release September 24 for both PC and Nintendo Switch. There is no information regarding its price. You can take a glance at the game's trailer below.
And if you like simulation games, you can check our Microsoft Flight Simulator review.