Skunkape Games announced that they are working on Sam & Max Save the World Remastered for Switch and PC. Save the World is a point-and-click adventure game that debuted in 2006 through a series of six episodic releases. Telltale Games developed the game. But as we all know, Telltale Games is history now. Former Telltale staff created Skunkape, which acquired the rights to Sam & Max after Telltale's closure in 2018.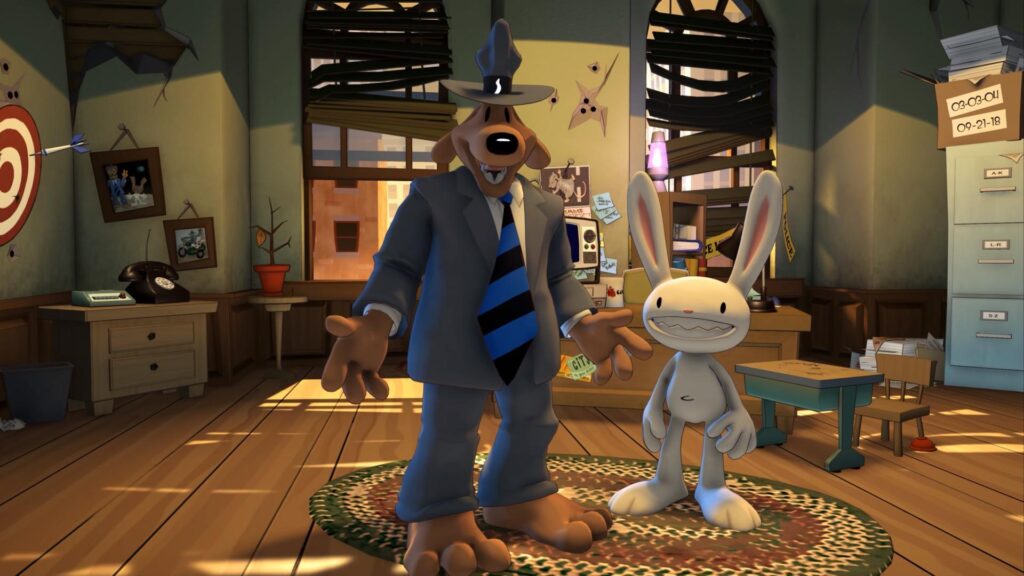 We first met Sam & Max first with 1993's Sam & Max Hit the Road by LucasArts. It is one of the funniest point-and-click adventure titles ever made. Telltale brought the series back with its episodic releases, creating three seasons of Sam & Max shenanigans. Save the World's six episodes, make up the first season.
Telltale's Sam & Max Save the World is being remastered for a new release on PC and Nintendo Switch on December 2. Developed by Skunkape Games, a team made up of members of the original Save the World team at Telltale, the remaster will feature revamped models, animations, lighting, user interface, music, and other tweaks as approved by Sam & Max comic creator Steve Purcell. Also, this remastered version will improve visuals and audio by getting rid of the compression to launch the original version. It will also include improved gamepad support.
All in One Package
Additionally, the remastered version offers all six of Season One's episodes completely remastered in one package. The game's Steam page also includes an interesting tidbit about the game's development saying, "a small group of the original developers" created the game "with the blessing of Sam & Max creator Steve Purcell." Though Telltale Games has made a comeback recently as a publisher, many of the studios' original developers have since split up and created studios of their own. One of those studios is Skunkape Games. This means Sam and Max Save the World Remastered is undoubtedly in good hands.