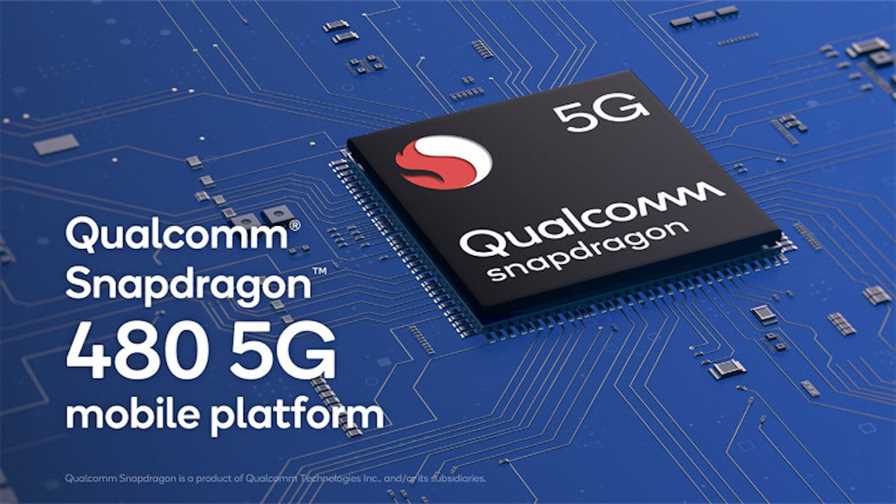 After Qualcomm announced the Snapdragon 888, the chipset that will bring new flagships to life, the low-budget chipsets continue to be updated. The Snapdragon 480 chipset to be used in budget-friendly 5G devices consists of 2 2.0GHz Cortex-A76 based Kryo 460 and 6 1.8GHz Cortex-A55 based Kryo 460 processor cores customized by ARM. When we compared to the previous generation. So, the Adreno 619 mobile graphics processor on the GPU side also promises twice the performance increase.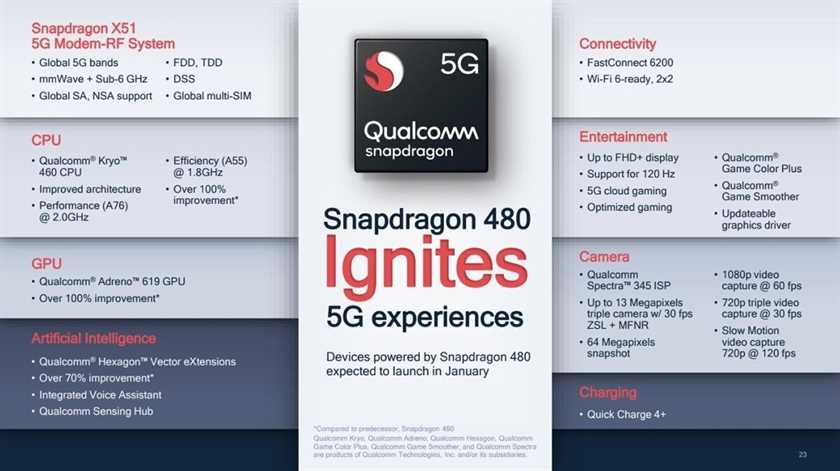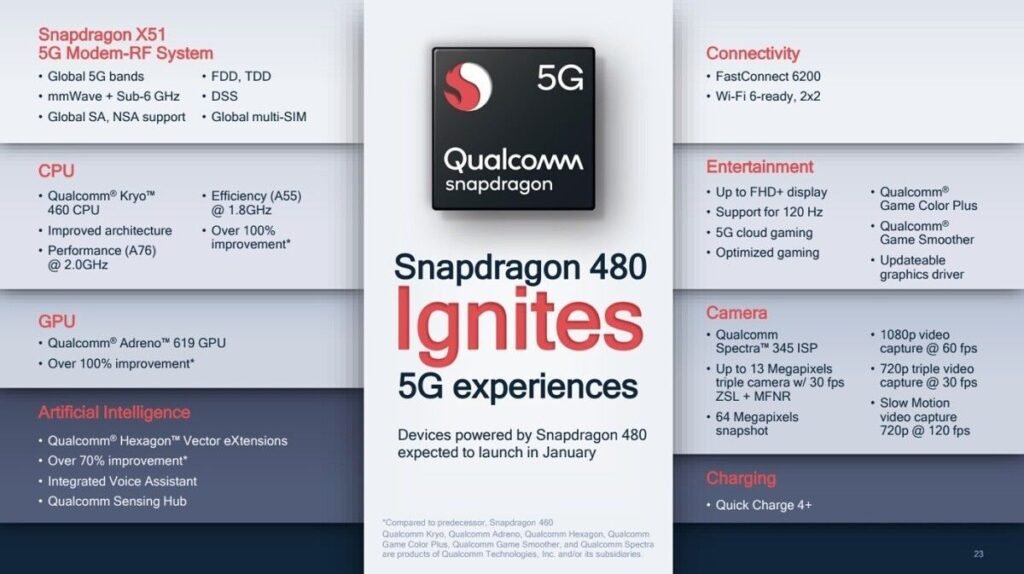 Snapdragon 480 Chipset Comes With Adreno 619 Graphics Processor
Thanks to the Kryo 460 processor cores and the Adreno 619 graphics unit, fast access to the most up-to-date games as well as popular applications. Furthermore, content provided, so serious performance increases await players in the mobile gaming experience. Thanks to Qualcomm's Hexagon 686 chipset, the intelligence operations will be 70% faster. The chipset, which has better photo processing capabilities as well as battery consumption. Also, offers better scene optimization thanks to its advanced sensors. In addition to the performance upgrades, the Snapdragon 480 chipset supports its camera-side capabilities with long battery life over a fast. Furthermore, reliable connection.
Thanks to the Spectra 345 signal processor, smartphones with Snapdragon 480 chip will be able to record 64MP resolution photos. Besides, 1080p video at 60 FPS frame rate. The chip, which will support Full HD + panels up to 1080 x 2520 pixels, offers a screen refresh rate up to 120 Hz. It also includes dynamic spectrum sharing (DDS), Wi-Fi 6, and Bluetooth 5.1 connectivity with SA and NSA 5G modes. The X51 5G Modem-RF, which supports both sub6 and mmWave frequencies, promises higher connection options compared to its predecessor with up to 2.5 Gbps download. Besides, 600 Mbps upload speeds over the 5G network.
The Snapdragon 480 chipset will find its place in new smartphones on the market. Also, it will be in the second quarter of this year. First, Vivo, Oppo, Xiaomi, Motorola, and Nokia brands expected to use this chipset.