Game News
SpellForce – Heroes & Magic coming to mobile devices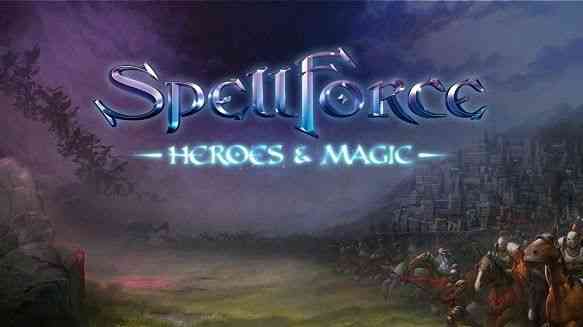 Time for a new turn on the SpellForce-series. The epic fantasy saga comes to mobile devices, offering a whole new angle to the franchise. Leaving the story of it's PC ancestor's untouched and comes indeed 100%-story free, the Premium App for Android and iOS will offer turn-based strategy and tactics instead of real-time.
SpellForce – Heroes & Magic Release Date
Creating a fantasy empire turn by turn is the main goal in the 13-Mission long adventure mode or the free game, where you are facing your AI-opponents on randomly generated maps. Choose between the Dark Elves, the Orcs or Humans as playable races and ally or fight six neutral factions. Your races hero will lead your army on their search for glory, treasures and valuable resources to exploit, that your expanding empire needs to prosper. While your heroes explore the realms, you will meet your opponents on the battlefield will exterminate them in simultaneously turn-based combats.
SpellForce -Heroes & Magic will be available for Android and iOS devices and follow HandyGames strategy of premium games. Buy once for 7,99 € / 7,99 US $ / 6.99 £ and there are no microtransactions, no lootboxes, no ads or any kind of free2play mechanics.
SpellForce – Heroes & Magic Features
Craft your own fantasy empire: Expand, Explore, Exploit and Exterminate. And no, we don't think it's a 4X game – do you?
Lead your heroes: Carry the battle to your opponents and defeat them.
A world of magic: Heroes and units can cast Lightning Strikes or Fear Spells, can stun foes or heal companions.
Simultaneously turn-based combat: Plan your armies' actions while your enemy does and execute them at the same time.
Items, level ups, skill trees: Individualize your army with fully fledged RPG mechanics.
3 playable races: Orcs, Humans, Dark Elves & their iconic heroes await your commands.
6 neutral races to ally with or fight against: Gargoyles, Shadows, Elves, Dwarves, Barbarians and Trolls are either loyal companions or fearsome enemies on the battlefield.
Over 30 different units to muster and to lead into combat.