Game News
Tencent Acquire A Majority Stake In Don't Starve Producer
This time, Tencent announced that it has acquired the majority stake of Klei Entertainment. The China-based technology and game company is taking firm steps towards becoming the largest in the game world. Tencent hosts quite large companies including Riot Games. The company has announced that it has bought the majority shares of Klei Entertainment, which we remember from Don't Starve games.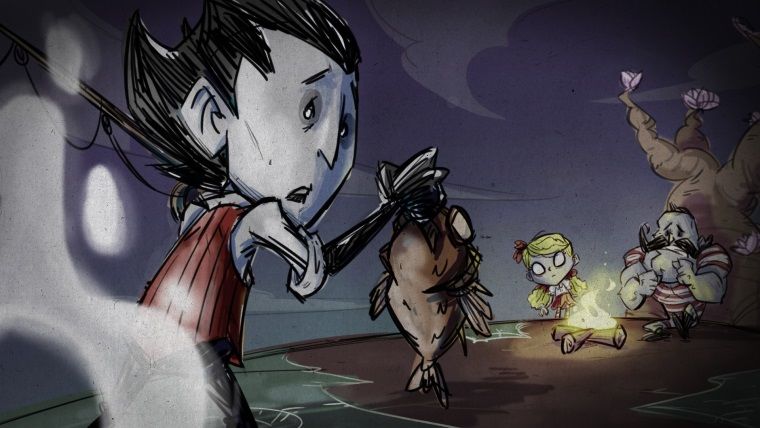 Tencent Continues To Buy More Company
On the official forums of Klei Entertainment, studio founder Jamie Cheng made a statement and stated that this acquisition will give them more opportunities. Stating that they can act more comfortably in the changing game industry. Cheng included expressions that will allow us to create unique experiences about purchasing. Besides, focus on the best of what we want to do. According to the terms of the agreement, Klei will continue to carry out the decisions and operations in-game production itself. There will also be no change in the position of the company staff, management, and Jamie Cheng.
In addition to Klei Entertainment, Don't Starve, and Don't Starve Together games, Invisible Inc. has also signed games. Such as Oxygen Not Included, Mark of the Ninja, Shank and Shank 2.
Who is Tencent?
Tencent has been in the games industry for many years, investing in companies that produce games such as Path of Exile, League of Legends, PUBG, Clash of Clans, Fortnite, and more.
In 2016, Tencent helped us distribute Klei games in China, with Don't Starve Together being the very first game to launch on their WeGame platform. More recently, we've been collaborating with them on Don't Starve: Newhome on mobile.
Why Tencent?
We looked at a lot of different companies, and over the years, we've worked with a large number of publishers and distributors. Tencent is the only company that we felt would let us retain the level of control that we demand.
We've been working with Tencent for years and even at points where we disagreed, they were always willing to work with us to find the best solution for everybody involved and defer to us when we felt strongly.
How does this affect Klei games in China?
As mentioned, we've been working with Tencent for quite some time. We worked with them to launch Don't Starve Together in China in 2016, and have been working with them on our China launches ever since.
Players in China make up a large proportion of the players of our games, and we have been supporting them alongside our North American operation for several years. We don't expect significant operational changes for China or anywhere else in the world. However, we do expect that this partnership will help us to better support our players in China.