Game News
Tera Online and PUBG collaboration is now live on PC and Consoles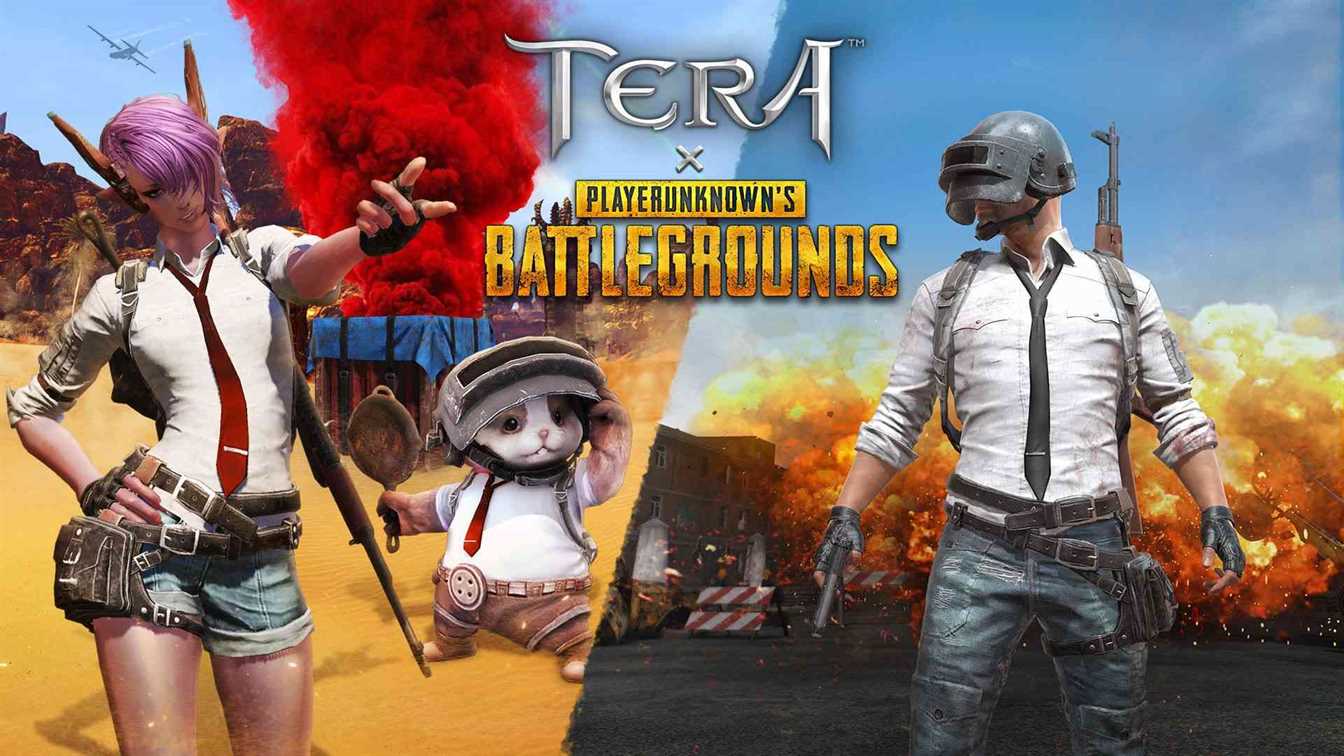 En Masse Entertainment, a player-driven publisher focused on delivering great games and great service, today dropped the limited time TERA x PLAYERUNKONWN'S BATTLEGROUNDS collaboration event into TERA, their flagship True Action Combat MMORPG. The collaboration brings a month of in-game events, PUBG-themed loot, and cosmetic rewards to the popular MMO on Windows PC, the PlayStation®4 computer entertainment system and the Xbox One consoles concluding on April 5.
TERA Online PUBG Event
Starting today, TERA players across all platforms can hunt for air-drops throughout Northern Arun, but be cautious as these crates can be filled with event rewards, including Battle Points, or deadly popori eager to spring a trap on unsuspecting victims. Battle Points and other rewards can also be earned by logging in for at least one hour each day and completing dungeons or battling bosses in the open world. When players have acquired enough Battle Points, they can be spent in the in-game "PUBG Shop" to unlock permanent PUBG-themed cosmetics and an array of helpful event consumables.
After a hard day of securing air-drops and eliminating bosses, players can return to the main hub-city, Highwatch, and enjoy temporary PUBG-themed decorations while showing off their new loot.