Game News
The Epic Games Mega Sale gives gamers huge discounts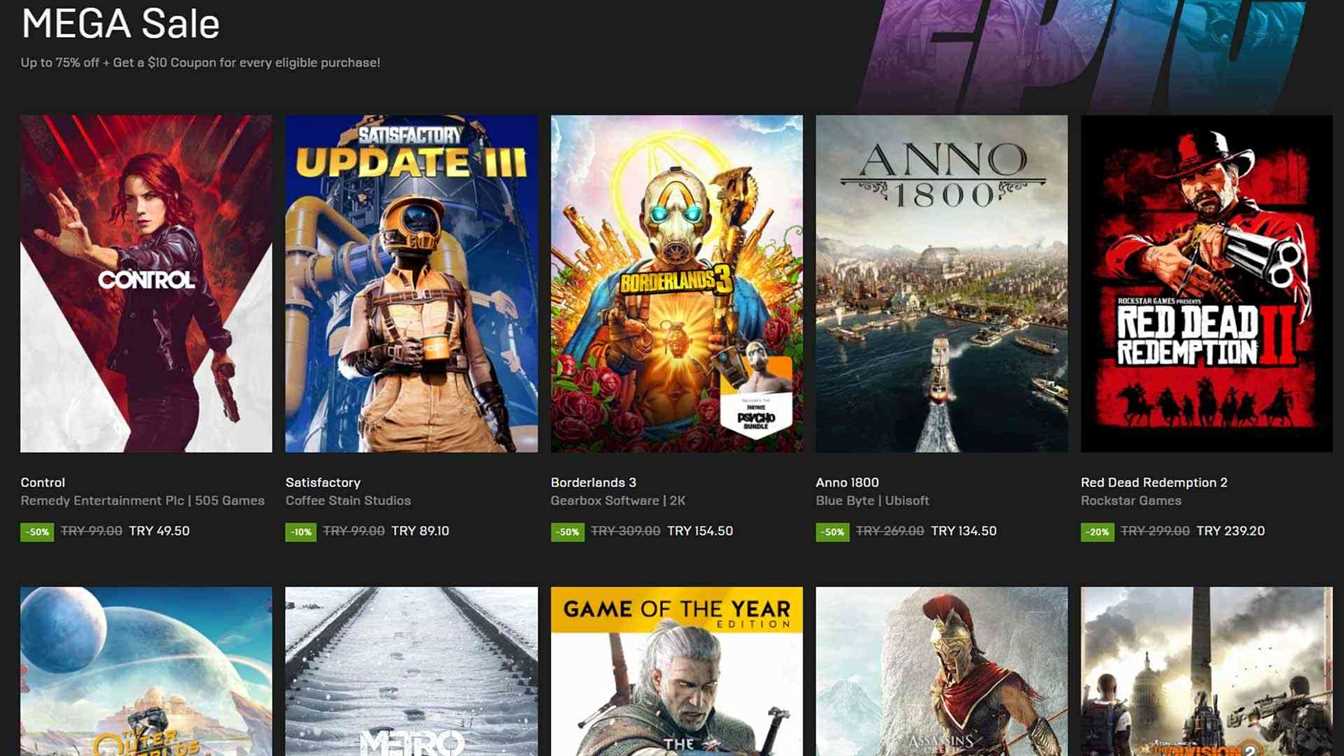 Epic Games announced the return of the Epic Games Mega Sale on the Epic Games Store, launching today with four weeks of the free game offers on some of the biggest titles in video games, a £10 coupon issued for each purchase (£13.99 and above), and incredible discounts on major titles!
The Epic Games Mega Sale gives gamers huge discounts
The Epic Games Store is a curated digital storefront for PC and Mac, designed with both players and creators in mind. To download the Epic Games Store visit the Epic Games Store page at epicgames.com, go to the upper right corner, and click "Get Epic Games.". Players will need to login with their existing Epic Games account, or create one by signing up here.
The event crashes out of the gate with an incredible free game offer: for the next week (through May 21 at 16:00 BST), Rockstar's best-selling, award-winning Grand Theft Auto V can be claimed for free… yours to keep. This is just the beginning — every week of the Mega Sale we will open up the Epic Vault to reveal a new free game offer that you simply can't miss.
Major titles on sale include:
Control (50% off)
Satisfactory (10% off)
Borderlands 3 (50% off)
Red Dead 2 (Up to 40% off)
The Outer Worlds (35% off)
In addition to four weeks of discounts on major titles we're giving every player a £10 Epic Coupon. Use the £10 Epic Coupon to buy eligible content of £13.99 or more on the store (during the promotional period) and you'll receive another £10 Epic Coupon.
The Epic Mega Sales runs through June 11.
PRESS RELEASE